Hong Kong Journalist Mistaken for Sexual Predator at Protest Convicted of Resisting Arrest
A female reporter in China was convicted on Wednesday of resisting arrest in connection with an incident where a police officer thought she was a man trying to take photos inside a woman's restroom.
The journalist, Ho Ka-yan, was found not guilty on a separate charge of resisting two other constables and a sergeant, who reportedly pepper-sprayed her during the incident. Principal Magistrate Ada Yim Shun-yee, who presided over the proceedings, called those authorities' actions excessive.
Ho's sentence of four weeks in jail was initially suspended for two years by the magistrate after hearing Ho had previously been diagnosed with bipolar disorder. However, Yim soon acknowledged making a mistake and had to uphold the jail sentence, because the offense of resisting police cannot be punished via a suspended term.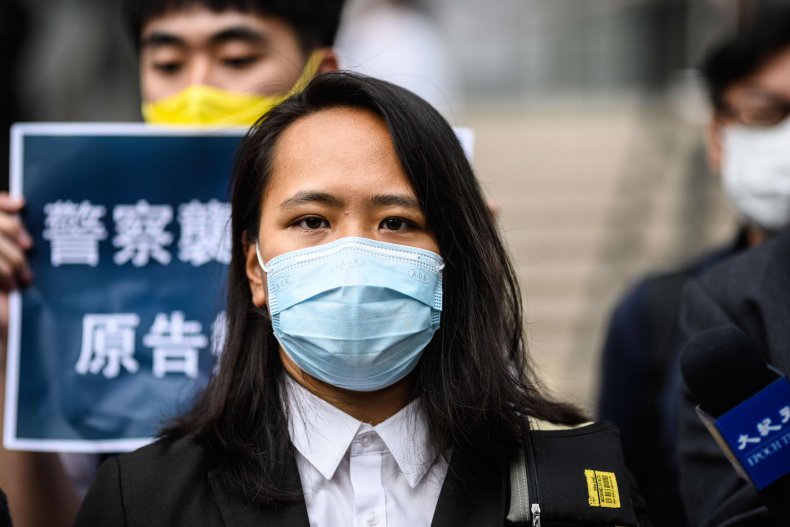 The arrest stemmed from a May 11, 2020 incident, when Ho was covering mass anti-government protests in the Mong Kok district of Hong Kong. A female police officer was escorting two female protesters to a public restroom, which they had asked to use, when the officer said she saw a long-haired man with a camera at the facility.
The officer told the court she asked "man" the man what he was doing in the women's restroom with a camera. Soon, the officer said she realized "the man" was a woman, who turned out to be 27-year-old Ho, after she attempted to leave. After asking the woman more questions, the officer said Ho shouted at her about cops arresting people in the toilets.
The female officer was joined by three male colleagues at the scene, who reportedly aimed pepper spray at Ho and knelt down on her neck until she fell into unconsciousness. She was later taken to a hospital, according to the Hong Kong newspaper Apple Daily.
The officers also confiscated a camera from Ho, who was covering the protests for the online media outlet Ben Yu Entertainment.
During the court hearing, Ho testified she witnessed police arrest female protesters earlier that night at the same public restroom where she encountered the authorities.
Yim accepted the female officer's version of events that she had mistaken Ho for a man, since the reporter's hair was bundled up and she was wearing a mask. Yim also told Ho that she could have peacefully ended the altercation if she had only presented her journalist's pass instead of yelling about a "rogue cop" arresting people in the restroom.
Yim adjourned sentencing to July 17 and released Ho on bail until that time.
Ho described the incident as "torture" outside the court, according to the South China Morning Post. The paper reported she said, "Every night, I cry to myself and think: why me?"