Hong Kong Leader Announces He Will Not Re-run for Election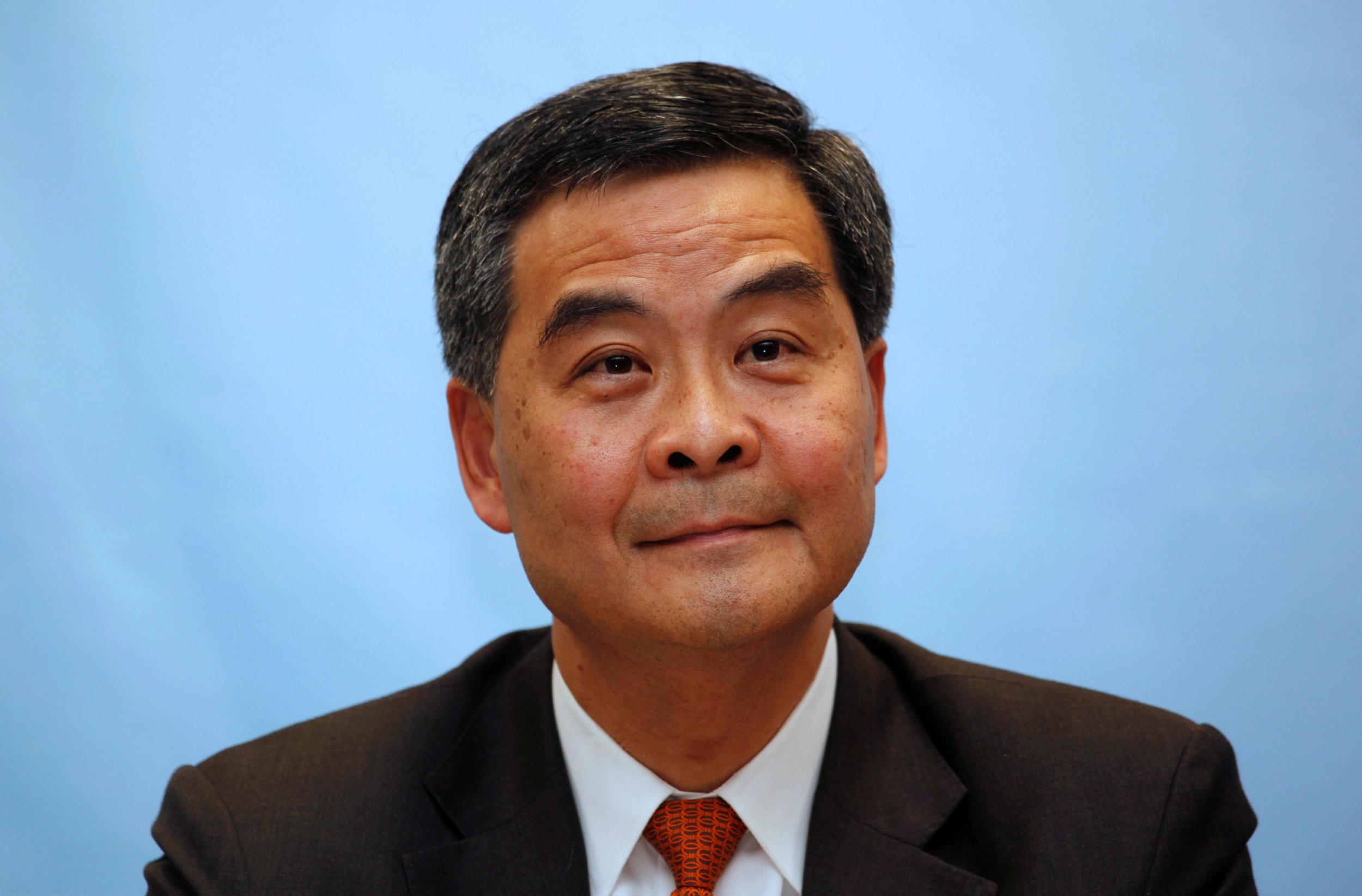 Hong Kong leader Leung Chun-ying said on Friday he will not stand for re-election in a 2017 vote for chief executive for family reasons, in a surprise announcement that throws open the race to govern the financial hub.
Leung has been backed by the central government in Beijing which he said had accepted his decision not to contest the March election.
"The central government has highly regarded my work," Leung told a news conference.
"In a family, my children only have one father, my wife only has one husband."
Leung did not elaborate but media has reported that a daughter has been hospitalized.
Speculation on a new leader for Hong Kong is likely to focus on John Tsang, the city's financial secretary, or Regina Ip, a former city security chief.
All candidates have to be approved by a 1,200-strong Election Committee, largely made up of pro-Beijing establishment figures, which will then vote from among them for a new leader.
Hong Kong's next leader faces a host of challenges with concern growing over the influence of Beijing in city affairs as well as a fledging independence movement that has alarmed China's Communist Party leadership.
Beijing's leaders have signaled they want Hong Kong's next chief to forge consensus across a politically and socially divided city, boost incomes and safeguard security in a place that remains significantly more free than the mainland.
Tens of thousands of protesters clogged city streets for weeks in 2014 to demand a one-man-one-vote election for chief executive but they failed to win any concessions from Beijing.
Tensions have risen in recent weeks amid a Beijing-backed legal crackdown against pro-independence and pro-democracy city lawmakers accused of mocking their oaths of office in gestures of protest against Beijing.
Two have been disqualified after court cases and another four are facing legal challenges led by Leung and his justice secretary.
The mainland's Hong Kong and Macau Affairs Office said it "deeply regretted" Leung's personal decision for family reasons but respected it, the Xinhua news agency reported.
Leung had resolutely implemented the one-country, two systems policy, the office said, referring to the formula for Hong Kong's autonomy under which the former British colony returned to Chinese rule in 1997.
Leung had "dependably handled a series of important political issues", it said.
Tsang, who is less closely identified with Beijing's Communist Party leadership than Leung, has not ruled out standing but he has declined to say if Beijing has given him any sign about a possible bid.
Tsang has experience in city government dating back to British rule.
"Many people, no matter if they know me or not – or even those on the internet – are very supportive of me joining the election," Tsang in a radio interview last week.
Ip, who is seen as close to the Beijing leadership and is also a former British-trained civil servant, is expected to announce her candidacy next week, according to media.
Commenting on Leung's announcement, Ip said she was "touched and felt sympathetic" about his bid to strike a balance between official duties and family life.
Leung's popularity has recently dipped to 38.5 points from 52.5 at the beginning of his term, according to a public opinion poll by the University of Hong Kong.
But the departure of the unpopular leader would not solve the city's problems, a democracy activist said.
"These problems come from the system itself. Until this moment, we still can't get universal suffrage," said Joshua Wong, 20, a leader of the 2014 protests.