Hong Kong Police Fire Tear Gas on Democracy Protesters; Instagram Blocked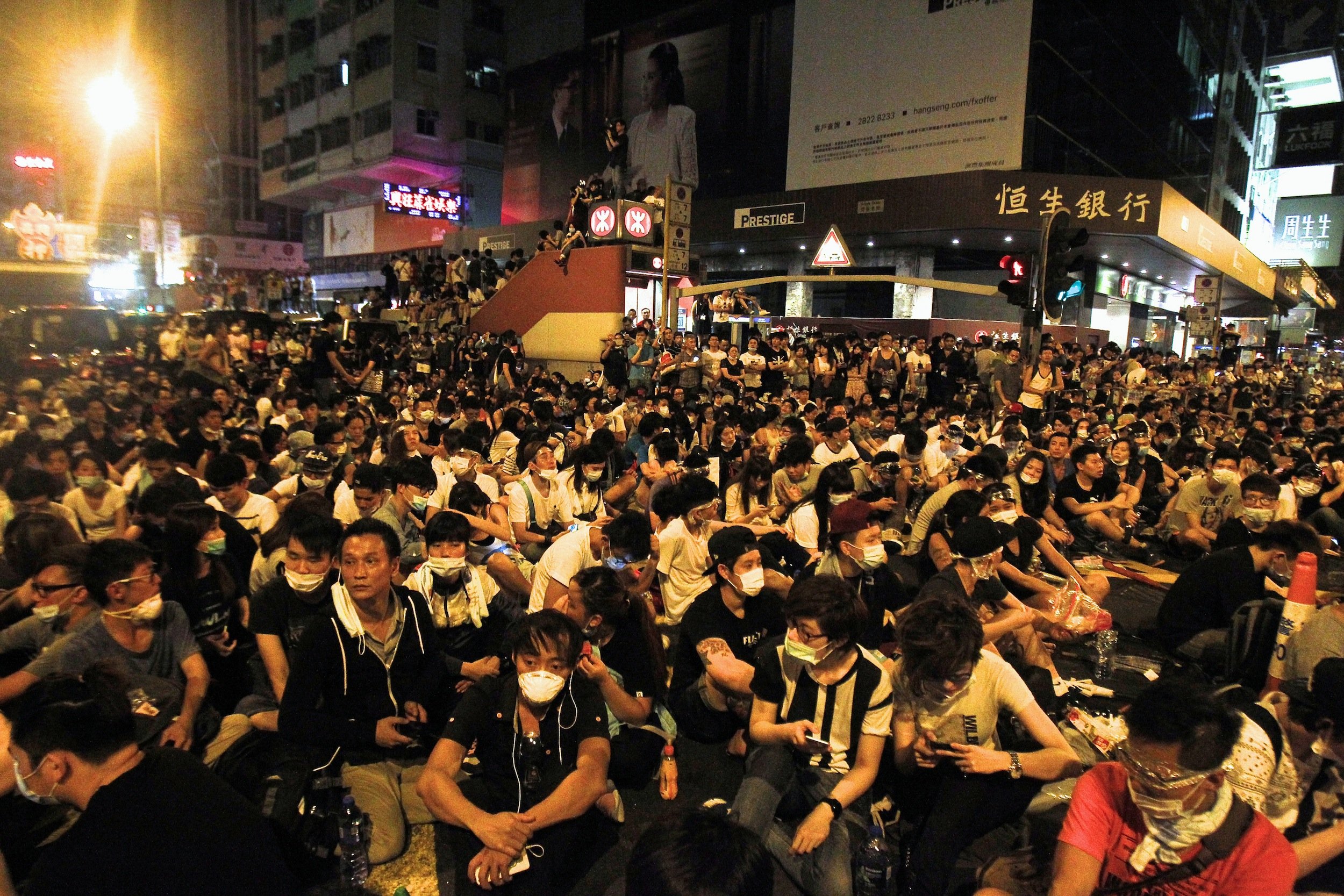 Hong Kong (Reuters) - Hong Kong police unleashed repeated rounds of tear gas to clear a street blocked with thousands of democracy protesters on Sunday as the city's government district degenerated into chaos.
The crowds fled several hundred yards down the street.
Repeated pepper spray charges by helmeted police had failed to clear Harcourt Road in the Admiralty district, sparking warnings that greater force would be used.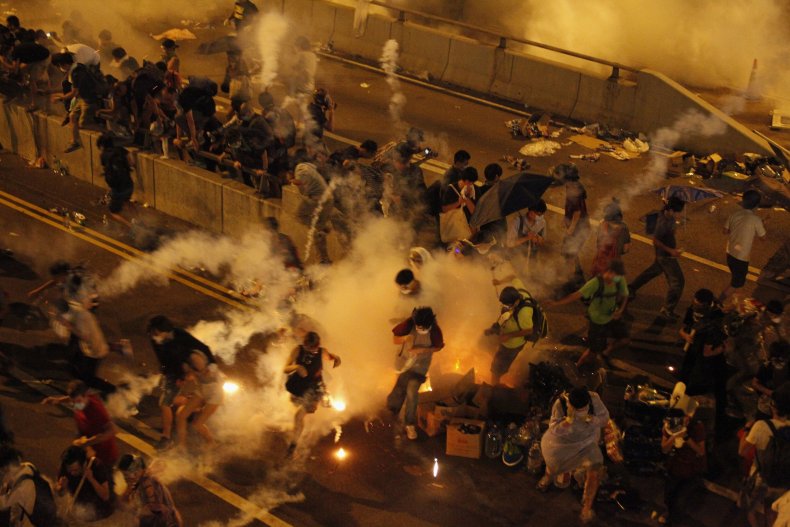 Social Media Blocked
Instagram, the popular photo-sharing service owned by Facebook Inc , has been blocked in China, according to numerous reports, including from Hong Kong-based reporters with the New York Times.
The company did not immediately return requests for confirmation.
The reports came amid pro-democracy protests in Hong Kong, where many have posted photos and videos, including of Hong Kong police firing tear gas at demonstrators.
Many of the photos were labeled with the hash tag "Occupy Central," a phrase that was blocked on Sunday on Weibo, China's version of Twitter. It had been allowed earlier in the day.
The website www.blockedinchina.net also indicated that Instagram was blocked across China, including inBeijing and Shenzhen.
If the site was blocked in China, that would not prevent users in Hong Kong from posting on social media, nor users in other countries viewing the images.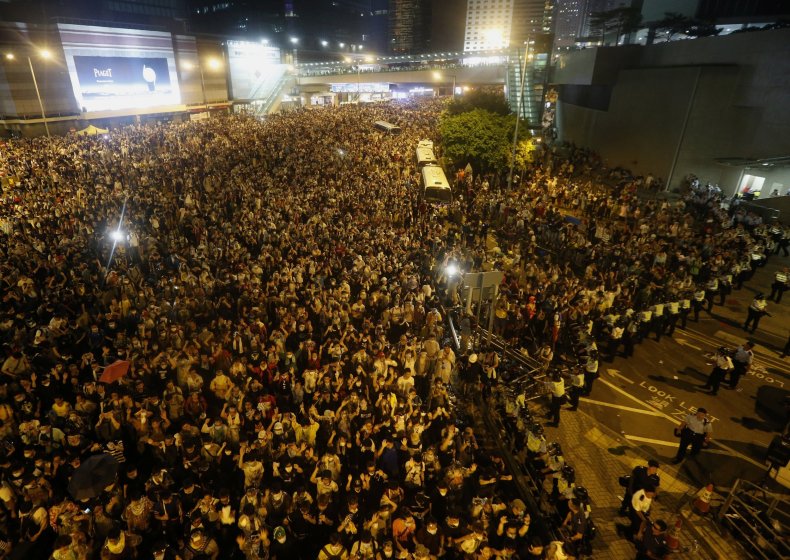 China Opposes 'Illegal Behavior'
China said on Sunday it opposes all kinds of illegal behavior in Hong Kong that undermines social stability as pro-democracy supporters geared up for a showdown with police as they push demands for greater political freedoms in the former British colony.
A spokesperson for China's Hong Kong and Macau Affairs Office added that the central government fully supports the Hong Kong government's handling of the matter in accordance with the law.
Violent clashes between Hong Kong riot police and students galvanized tens of thousands of supporters of the city's pro-democracy movement and kick-started a plan to lock down the heart of the Asian financial center early on Sunday.