Hong Kong Police Hold Rally Over Sentencing of Colleagues for Assault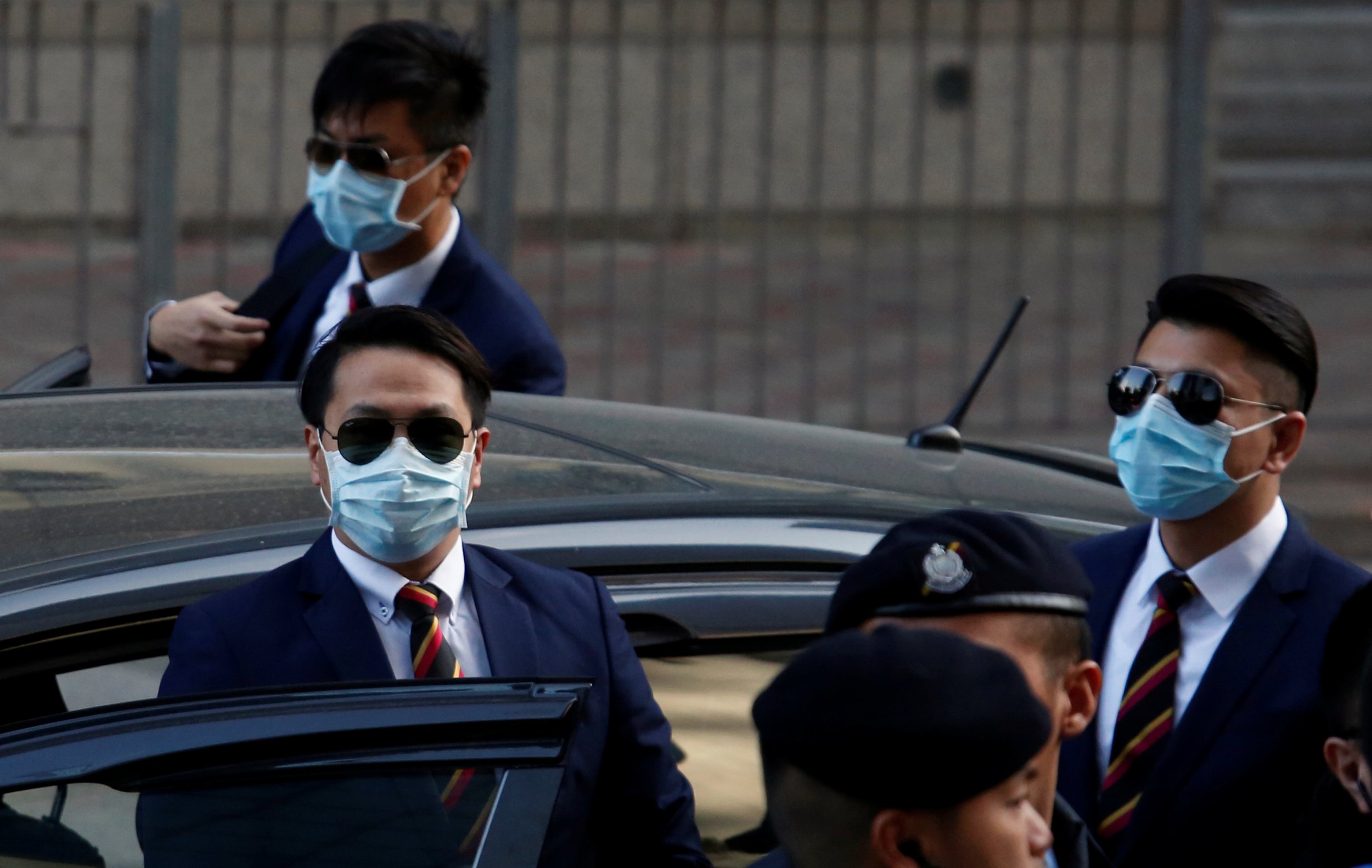 Hong Kong police have staged a protest against the jailing of seven of their colleagues for assault. Seven policemen were sentenced to two years in jail on Friday, after being found guilty of beating up social worker Ken Tsang at a 2014 pro-democracy rally, Occupy Central.
More than 30,000 people—mainly police officers—gathered to protest against the sentencing, which they believe is too harsh. The rally, on a football pitch at the Police Sports and Recreation Club in Kowloon Tong, involved off-duty officers and their superiors, reported the Straits Times.
The jailed officers were caught by television cameras dragging Tsang to a dark corner and kicking and punching him repeatedly as he lay on the ground. The judge in the case acknowledged the men had been under "immense stress", but there was "no justification" for their actions, according to the BBC. The case has proved controversial because the police are generally respected in Hong Kong.
The protesters believe that the sentences are too harsh for police officers. Chan Cho Kwong, chairman of the Hong Kong Junior Police Officers Association, told Reuters, "Many people think that the police are professional and should tolerate these deliberate insults. But we have different views, we think that some deliberate insult should not be tolerated, which undermines law and order." The police at the rally chanted they would "fight for justice" and dressed all in white. However, the protest was criticised by some: An article in the Hong Kong Free Press, a nonprofit independent newspaper, described the rally as "ludicrous," stating "judges don't just pull sentences out of thin air. They base them on strict, prescriptive guidelines with precedents gathered over time."
Police associations plant to lobby the city's government after the rally, the South China Morning Post reported.