Hong Kong Protest Photos and Videos Show Clash Between Protesters and Police After a Bystander Dies
Tensions continue to rise between police and protesters at Hong Kong universities, after a 70-year-old bystander was killed amid the protests. The BBC reported that the victim was killed after being struck by an object hurled by protesters during his lunch break. After months of peaceful demonstrations and increased accusations of police brutality, the students at many Hong Kong universities have allegedly begun resorting to violence because the peaceful protests were moot, according to NPR.
While the bystander was killed after taking photos on his lunch break, many protesters deaths have been recorded allegedly as the result of police actions. Alex Chow, a 22-year-old student, fell to his death as police cleared a parking garage on November 8, which sparked many of the protests, BBC reported. NPR also reported that a student found dead in a parking garage is believed to also be a victim of police brutality.
Videos and photos of the protests that have surfaced online show increased tension between police and protesters. One video shows police cornering a woman wearing a mask for being a suspected protester. Photos shared to Twitter show police using tear gas to disperse protesters. Other photos show police clearing streets that have been blocked and barricaded by protesters. There have also been reports of "nonlethal rounds" and water cannons being used to break up the protests.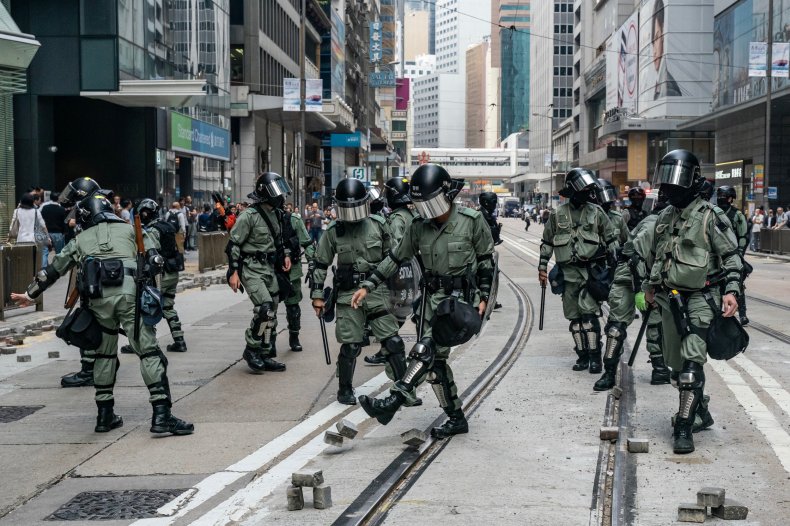 Many protesters have set up makeshift barricades and traffic blocks, with bricks, umbrellas and other found materials. Many students have begun using bow and arrows and other weapons to counter the police violence, Reuters reported. A video shared to Twitter shows that the university campuses resemble a war zone. The video shows students using what seems like a table as a shield, while throwing objects, among flames.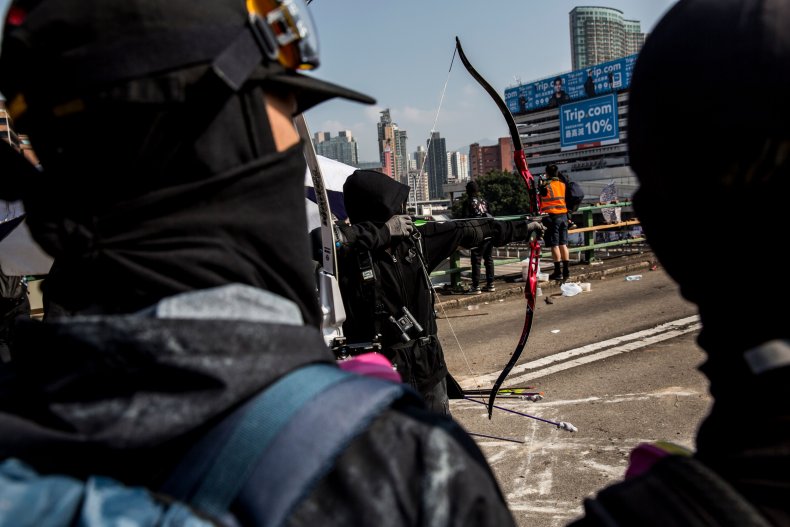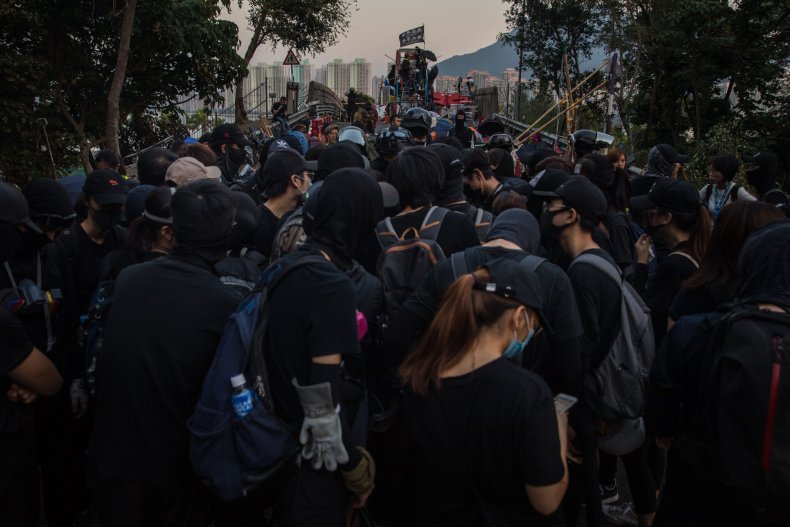 Despite the rise in violence, many still demonstrate to show their support for the pro-democracy protesters. Office workers and protesters gathered in the streets raising their hands and phones in solidarity. A Bloomberg correspondent said in a tweet that many protesters were moved by the police violence they've seen protesters suffer in the past few days.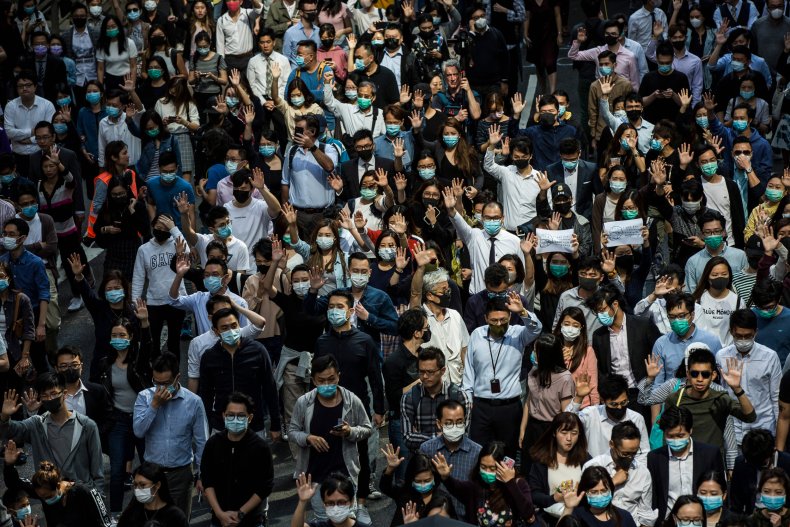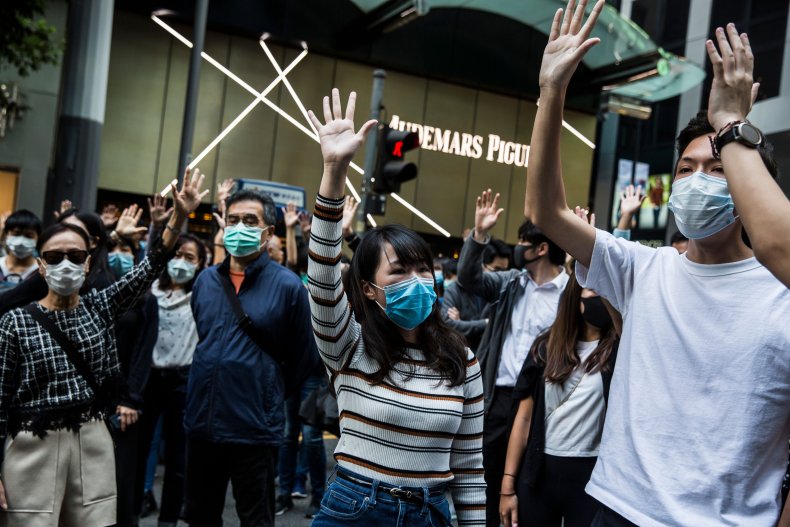 Protests began in June, as many students rallied to oppose a bill that would extradite fugitives living in Hong Kong to mainland China and Taiwan. The protests have led to extreme reactions from the Chinese government. Global Times, a state-backed newspaper called the protesters "terrorists" and said that a victim who was shot by police was at fault.