Hong Kong Protesters Flock to Underground Messaging App, Fearing Mobile Shutdown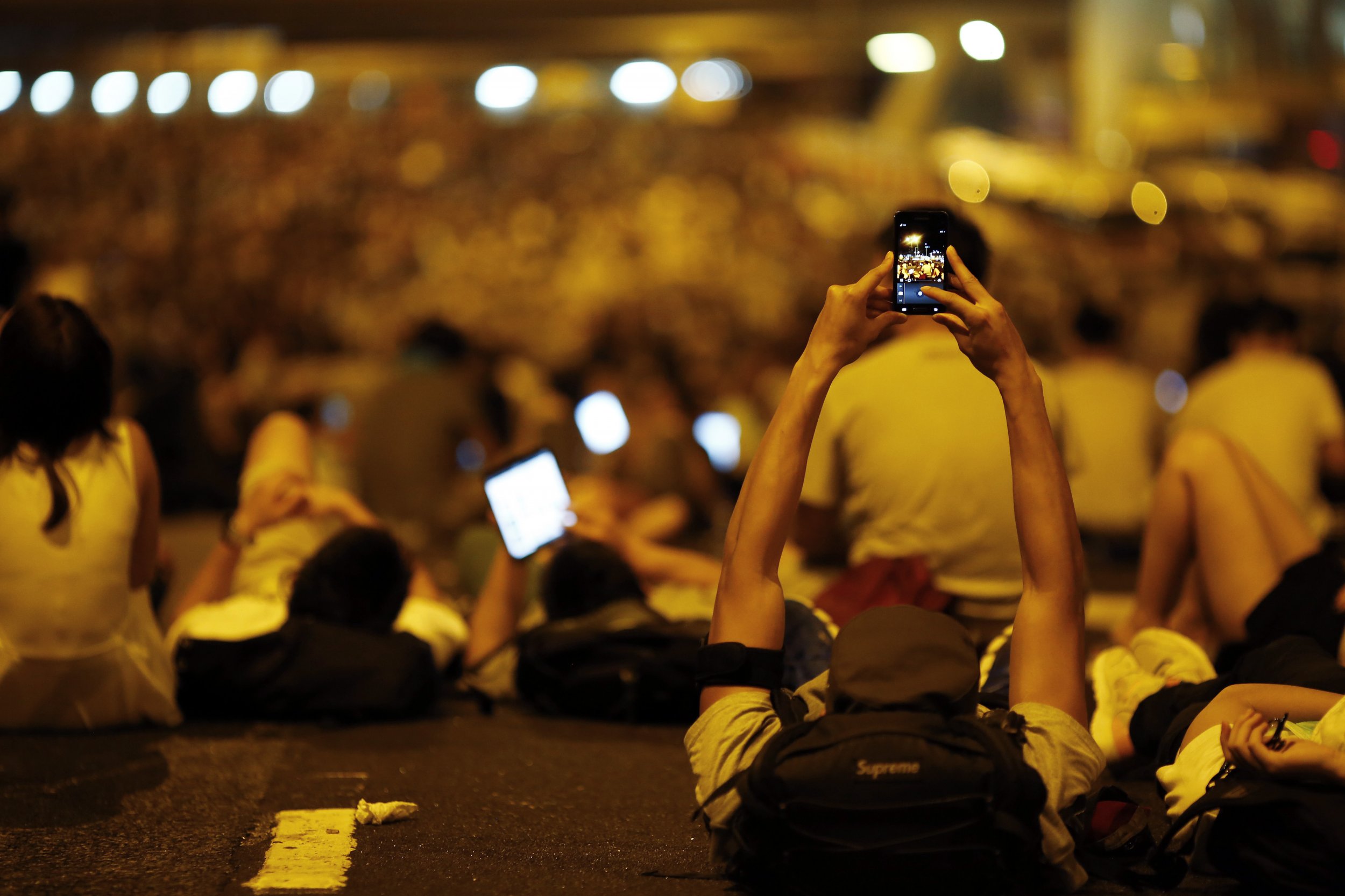 Protesters in Hong Kong are reaching for FireChat, an underground messaging app which allows users to communicate in the absence of internet or mobile network, and to avoid remote detection from the Chinese authorities.
Over 100,000 people in Hong Kong downloaded it to their phones in 24 hours over the weekend, after protest organisers recommended that demonstrators download the app with rumours circulating that authorities would shut down mobile phone networks.
The influx of protesters had also slowed down internet and phone networks, hindering their ability to organise themselves.
The app, developed by San Francisco-based startup Open Garden, acts as a sort of text and picture-based CB radio, enabling users in a radius of 70 metres of one another to communicate with one another using Bluetooth and Apple's Multipeer Connectivity. It is extremely difficult to link messages back to any one sender, although the application's security is far from robust.
FireChat does not encrypt communications or user data stored on the device and it is also possible for anyone (regardless of whether they have installed the app or not) to visit an IP address linked to the service and view the most recent messages sent by users of the app. Moreover, FireChat does not demand any form of user authentication, rendering it impossible to know who is using a username at any given time.
Aside from Hong Kong and China, where FireChat is currently the 20th most downloaded app, it has proven popular around the world, particularly in countries where governments restrict access to internet or use it to monitor their citizens. According to Open Garden, FireChat has been downloaded more than 40,000 times in Iraq, where the government has frequently shut down the internet in hopes of limiting online radicalisation,
It was also downloaded en masse by Taiwanese student protesters, anticipating an internet blackout in March, and is reportedly popular in Iran, another country familiar with internet censorship.