Hong Kong Students Studying Abroad Want to Protest: 'I Could Have Been On The Front Line'
As their friends risked their lives protesting in Hong Kong, more than 7,000 miles away in Minnesota, a group of international students were confined to being spectators in their home's fight for freedom, prompting feelings of guilt and helplessness.
After growing up in Hong Kong, Stanley Chow, Sophronia Cheung and Hugh Chan opted to study in the United States, enrolling at the University of Minnesota. When protests broke out at the beginning of June, the students were in America and Cheung said it wasn't until she saw the magnitude of the demonstrations that she realized the situation's severity.
"Growing up in Hong Kong, I feel like we're pretty politically apathetic," Cheung explained. "We've taken advantage [of] — and for granted — the freedom and democracy that we have."
Protests that began in opposition to an extradition bill grew into a broad movement in favor of freedom, democracy and inquiries into police brutality. In the last few months, confrontations between protesters and the police have, at times, turned violent, and are reminiscent of the Tiananmen Square protests in 1989.
Several protesters were arrested and others face possible retaliation for attending demonstrations, but the movement shows no sign of slowing down. For Chow, Cheung and Chan, being on the sidelines, thousands of miles away, isn't easy.
"I feel like I could have done much more. I could have been a part of the movement, on the front line, holding a flag or getting tear-gassed instead of just sitting here in the States," Chow said.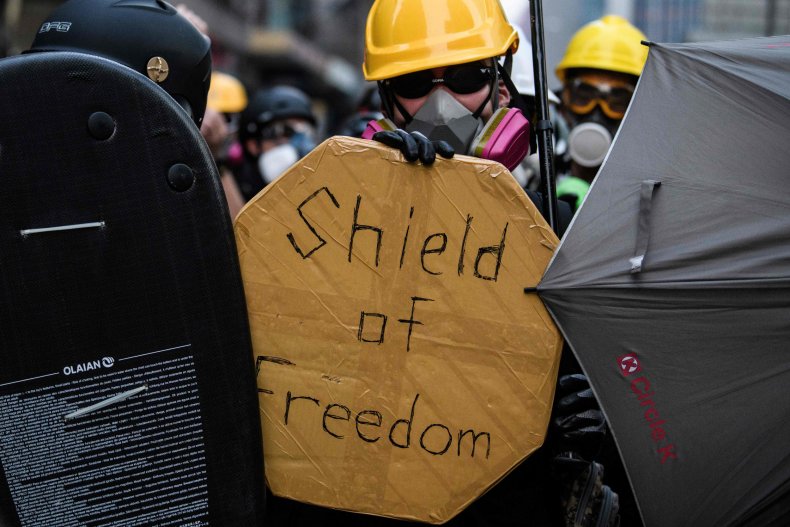 With no previous plans to visit home, after the protests erupted, Chow returned to Hong Kong to join the movement in early August. Chan also ventured back home this summer, although his trip, which was necessary to renew his visa, was planned.
Chan attended several protests, most of which were in July, and despite his parents' concern and his own initial fear, he kept going because he felt like it was something he had to do. The small role he played wasn't enough and he still feels like he should be doing more to help his friends and the other protesters, a sentiment Chow shared.
"Individually, I may not be a big contribution to the movement, but I felt the obligation to stay," Chow said. "To just fulfill my responsibility as part of the community."
Staying wasn't easy, though, as flights were booked and classes were waiting, so Chow and Chan returned to the United States.
Expensive plane tickets made it physically impossible for Cheung to be in Hong Kong alongside demonstrators. Now, they're what Cheung called "keyboard fighters," confined to posting on social media about what was happening back home, a position that left her feeling helpless.
"I feel like a lot of my friends are sacrificing their lives and sacrificing a lot of their time and energy to fight for our home," she explained. "I'm just here, doing things that are not helping at all."
Chow and Chan plan to continue the fight in Minnesota, making videos and possibly staging an event in support of the protesters. Even if it didn't have a direct impact, Chow said every little bit helps. However, Cheung wasn't as confident that a local rally could gather momentum given the limited Hong Kong population in the North Star state.
The three students agreed, though, on the need for international pressure. Left to fight alone, Chan said, the Hong Kong protesters could not win.
"Hong Kong is such a small place and as sad as it sounds we can't really save ourselves," Cheung explained. "It really depends on the international stage at this point and there's a lack of response, which is really disappointing."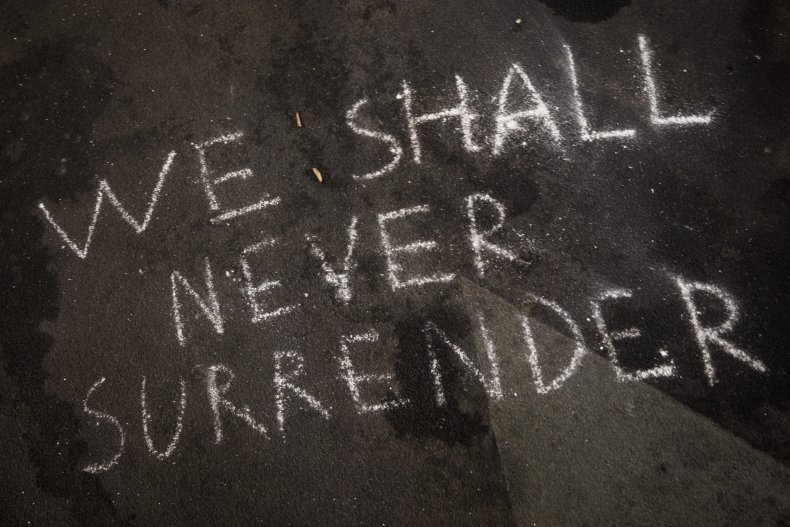 Officials in China condemned the protests, labeling demonstrators' behaviors "terrorist-like acts" that showed "extreme contempt for the rule of law." As tension mounted, legislators in the United States cautioned the Chinese government against cracking down on protesters in a similar way as they did in 1989, when Chinese troops fired on civilians.
German Chancellor Angela Merkel and Canadian Prime Minister Justin Trudeau were among the world leaders who spoke out about the protests, urging a peaceful resolution.
Hong Kong remains in a state of unrest and without a crystal ball, it's impossible to definitively say how the situation will unfold. For Chow and Cheung, two students who originally planned to return home after graduation, unsuccessful protests may tip the scale in favor of taking a job in America. It's hard to comprehend the current climate and a home where there's no freedom of speech would not be the home Cheung knew and loved.
However, for Chan, who planned on staying in America after graduation, a period of turmoil could be the right time to go home.
"I want to do something because Hong Kong is my home," he said.