Carrie Lam, chief executive of the Hong Kong Special Administrative Region, said during a Wednesday press conference that the region is suffering shortages of supplies such as coffins due to China's current COVID-19 surge.
Meanwhile, a funeral industry representative told a local radio station Wednesday that Hong Kong was on pace to run out of coffins by the weekend.
A surge of COVID-19 infections has hit China, mainly due to the Omicron BA. 2 sub-variant. China's leader, Xi Jinping, has maintained his country's strict zero-COVID policy, and several cities and provinces have been placed on lockdown. Yet, the approach has been criticized as its proven costly while infections continue increasing.
According to Reuters, Hong Kong health authorities reported 29,272 new COVID-19 cases on Wednesday, up from Tuesday's reported 27,765 cases. There were also 228 deaths, up from 217 reported on Tuesday. In all, Hong Kong has reported about 790,000 COVID-19 infections with almost 5,000 deaths, most of them occurring in just the past few weeks.
When asked about the coffin shortage during the Wednesday press conference, Lam said officials from Hong Kong's Food and Health Bureau were coordinating with the mainland on obtaining more coffins via sea transport.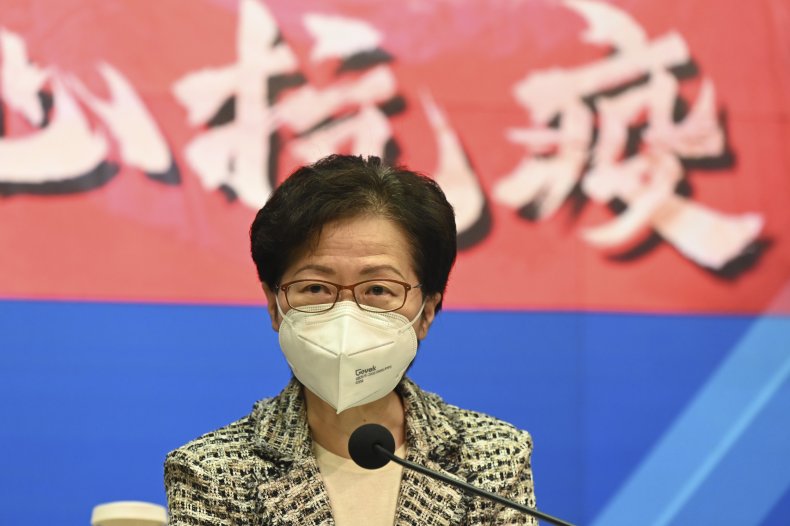 According to the South China Morning Post, the Food and Environmental Hygiene Department confirmed it was expecting around 180 coffins to arrive in Hong Kong from the mainland within the next two days.
The South China Morning Post also wrote that Kwok Hoi-bong, who is chairman of the Funeral Business Association, said during a Wednesday morning radio interview that families may have to delay funeral services because of the coffin shortage.
"There are only about 300 coffins left in Hong Kong, and they will be used up in two to three days," Kwok said during the radio interview, according to the newspaper.
Lam also discussed how officials are trying to assist families in retrieving bodies that have been taken to public morgues when doctors haven't issued death certificates. She said families would be given help and guidance on how to claim bodies for funerals.
"The crematoriums...have also been working day and night at full capacity," Lam added, according to the Agence France-Presse.
Lam also said the upcoming chief executive election could possibly be delayed further after it was already moved from March 27 to May 8 due to the new COVID surge. Her administration has been feeling pressure due to its COVID response, and she has still not yet confirmed whether she will seek another term.
Newsweek reached out to China's Health Commission but did not hear back in time for publication.