Hong Kong Singer Karen Mok's New English Jazz Album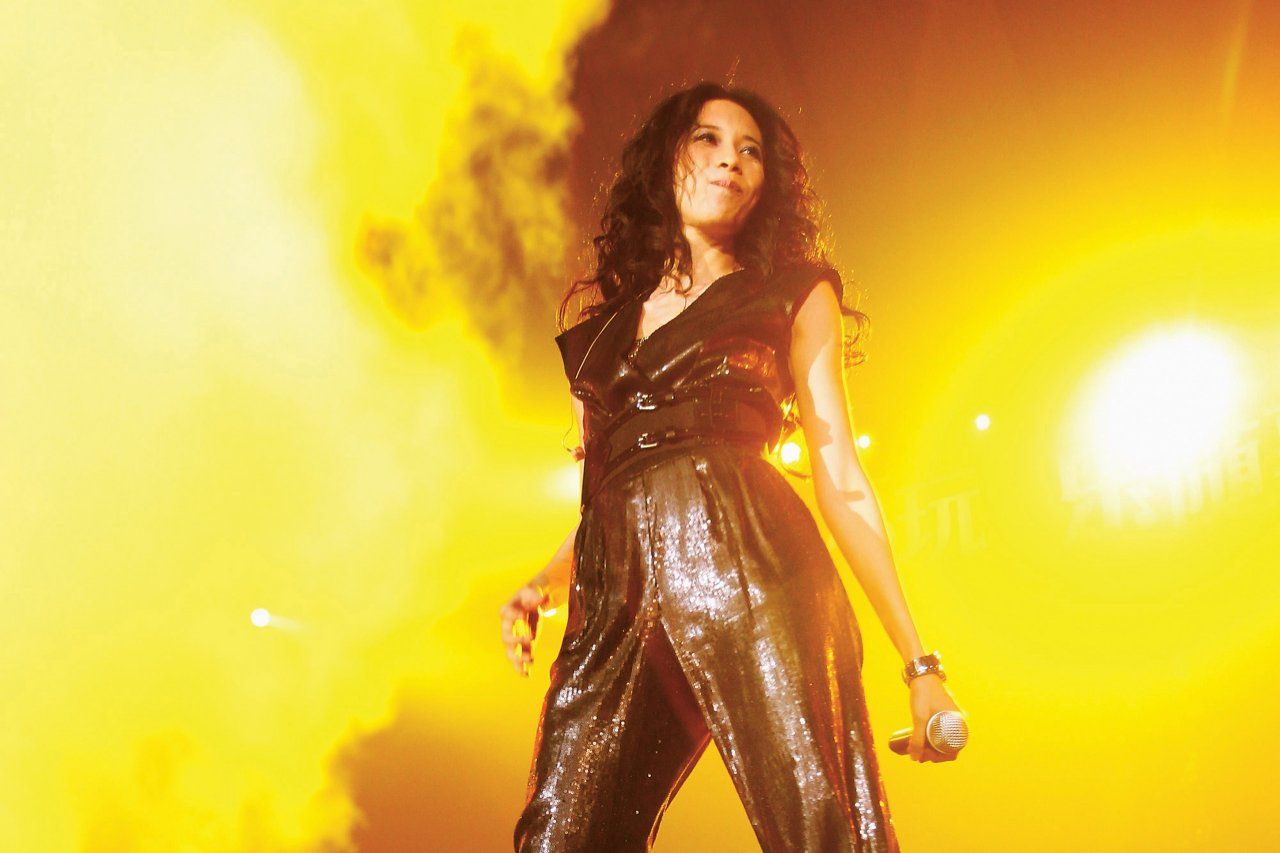 Karen Mok is one of Asia's biggest stars, with numerous awards for her singing and movie roles, and, in an often conformist industry, she is famed for her individuality. She has played offbeat roles for director Wong Kar-Wai (Fallen Angels) and acted in countless movies with Hong Kong comic legend Stephen Chow (God of Cookery, Shaolin Soccer). Half Chinese and a quarter Welsh, with German and Iranian ancestry, she plays three instruments and speaks four languages (English, Cantonese, Mandarin, and Italian). And yet, with the exception of a brief appearance in Around the World in 80 Days with Steve Coogan and Jackie Chan in 2004, Mok—who adopted the Chinese transliteration of her original family name, Morris, when she began her career in Asia—has made surprisingly few inroads into the global entertainment mainstream. But that's about to change. Mok recently completed her first major role in a Hollywood movie­—Man of Tai Chi, starring and codirected by Keanu Reeves. And this week sees the global release of her first English-language album, Somewhere I Belong. Produced by nu-jazz pioneer Bugge Wesseltoft, it mixes classics such as "Stormy Weather" and "My Funny Valentine" with jazz-tinged interpretations of pop songs, from the Beatles to Portishead, all with a subtle Chinese twist. Mok plays the guzheng, a classical Chinese instrument, throughout the album, which also features the 1930s Mandarin jazz classic "Ye Shanghai" ("Shanghai Night"). Newsweek caught up with Mok in Shanghai, where­—in her crisp, British-accented English, punctuated with frequent gales of laughter­—she talked about her album and the long delay in her global "coming out."
So why has it taken you so long to sing and act in English?
Well, things just have to fall into place at the right time. It's easy to just record a bunch of songs in English, of course—but to have the support of the record company [Universal] and the platform to bring the music to the rest of the world, and to work with such amazing musicians, is not an opportunity which comes along every day. So I just feel really, really lucky.
You're best known in Asia for pop, rock, and dance songs. Why did you choose a jazz album?
I always dreamt of being a jazz singer. I fell in love with jazz when I was at university, and I'm passionate about it. I think jazz is really the best way to express yourself—it can cross boundaries and touch people all over the world. Of course it's intimidating because these songs are such classics, and they've been done by all these divas you admire and love, and you can't just imitate them. But I love to reinvent things and make them my own work. We wanted a jazz album with our own identity and a Chinese flair.
Do you think the world is ready for a jazz album with Chinese elements?
Oh, totally! There really are no boundaries in jazz—it's played by people all around the world—and we just wanted to record in Shanghai and have that old '20s feel. And the world really is coming closer: look at PSY! I guess most people wouldn't understand what he's singing in Korean, but they still like it—it grabs you, it touches you, and that's all that matters.
Your choice of songs might surprise some—"Sour Times" by Portishead, George Harrison's "While My Guitar Gently Weeps"…
Well, it's important to have a balance­—I'm a pop singer, and some of these pop classics could easily be interpreted in a jazzy way. I picked Portishead because I like to surprise the audience, and I chose "While My Guitar Gently Weeps" both because the melody is beautiful and because of the amazing solo. The guzheng and a couple of other Chinese instruments are very important elements in the album, and I was adventurous enough to bring in my electrified guzheng and substitute it for Eric Clapton's guitar solo!
You've also just acted in a Hollywood movie. How do you think Asian artists are perceived in the entertainment world—is it easy to be pigeonholed?
Well, the world's evolving very quickly. But there are probably still certain stereo­types. For example, in movies, if you're Asian and you do a kung fu movie, 
people think that's very "authentic" and makes a lot of sense [laughs]—though I do think this is gradually changing.
Your character in Man of Tai Chi is a cop—is she interesting?
What's interesting is that she's constantly on the go after the bad guys—Keanu is the main bad guy—and I'm just chasing these baddies, and I never die. I roll down a hill and then, here I am going after them still!
You normally sing in Mandarin, and you're a big star in mainland China. How do the Chinese media perceive you, given your multiethnic heritage?
I think because I studied abroad and I have a different background, the general perception is that they find me very Westernized, which makes it totally acceptable that I wear clothes that look different, or take on roles such as God of Cookery [in which she played a buck-toothed, lazy-eyed street vendor], just do quirky things because [they think], oh well, she's Westernized, she can do these things!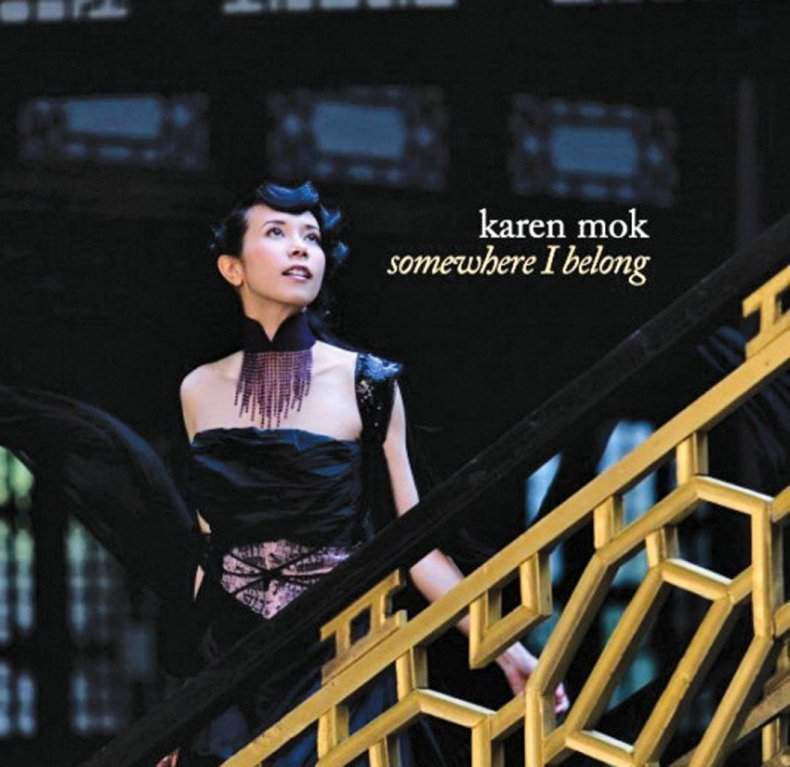 You've also spoken out on a number of causes [Mok is a UNICEF ambassador and has campaigned for animal rights and against human trafficking], yet it seems the Chinese media, particularly photographers, often portray you as just another glamour star. Is it hard getting them to listen to what you're saying?
Well, I think the media love most to report on your personal life—who are you dating and how's married life and, oh, any plans for babies [laughs]. But they're people at the end of the day—of course they want to know about these things! But so far, so good. I am very involved in those areas, and I think it really depends on how you deliver your message. You can't have the whole world listening to you, but you can have an opinion and try to persuade people. That's why I try to put in my messages or at least my own personality into my work—though at the end of the day for me, it's really about having a good time!
You recently married your German boyfriend, and you're living partly in London now. Is this a new phase in your career? Can we expect more work in English in the future?
I'm definitely ready for all sorts of challenges, otherwise I'll get bored. Perhaps in the future I could do a jazz album with all original works in English—so, yes, we'll see.