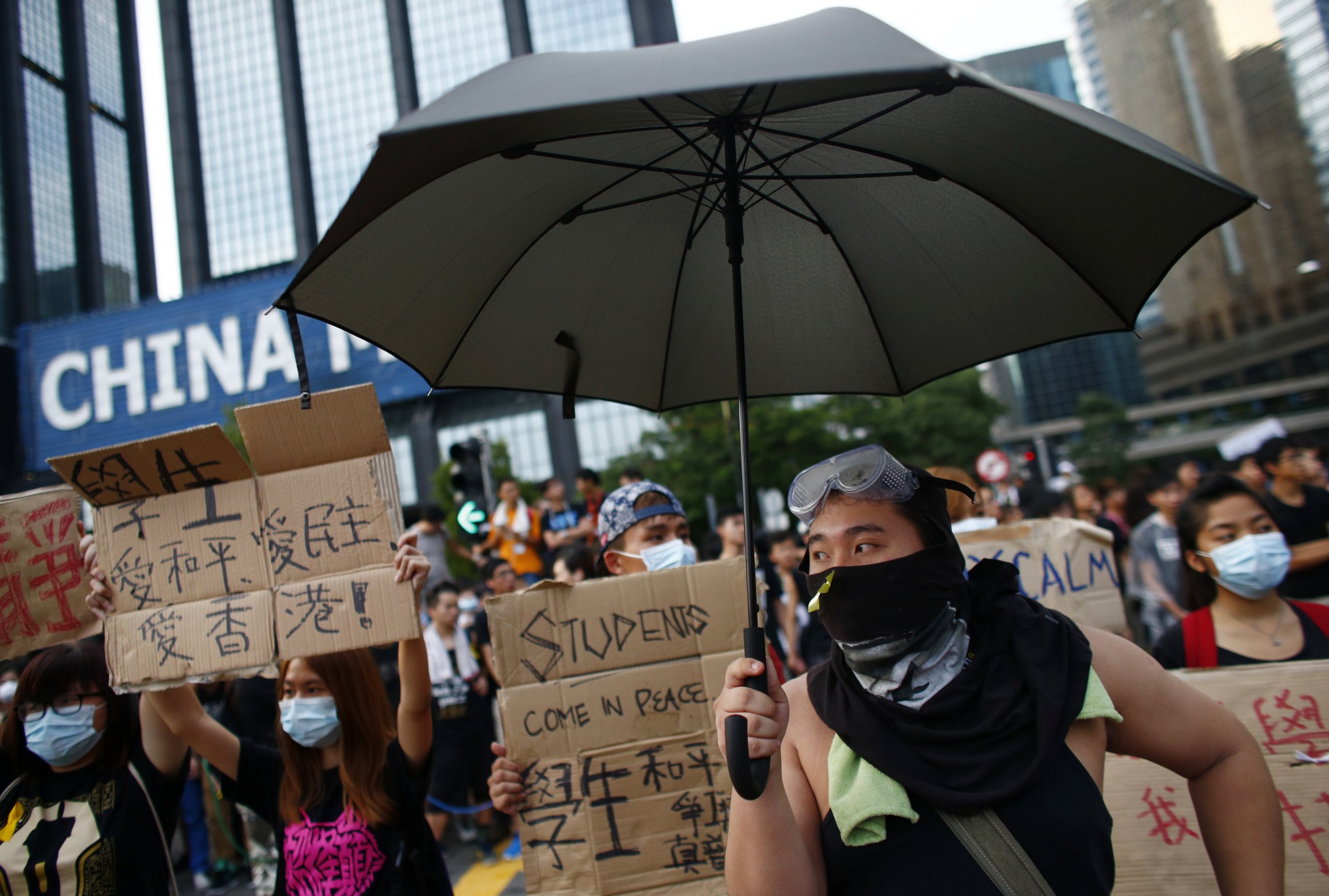 For the past few days, thousands of students have gathered on the streets of Hong Kong to peacefully protest China indicating that it may not allow the autonomous region to democratically elect its own leader in 2017. While protesters clearly want to send a pro-democracy message to the Chinese government, some are working diligently to spread the message to international community as well.
On September 30, a handful of students started a group called "Translating the Umbrella Revolution" to coordinate volunteer translators and smaller foreign media outlets without translators of their own. Ivan So, a 17-year-old student and an organizer of the group told Newsweek in an interview, "We believe that through translation, we are able to surpass the language barrier and reveal intricacies within the Hong Kong community to those who care; and also to notify those who are unaware, that Hong Kong is fighting for their rights, for universal suffrage, for democracy and we need their support." While the group is advertising within the protest, it is gaining attention worldwide thanks to a few social media posts containing pictures of members holding signs publicizing their service.
The following image was posted by the group onto Reddit: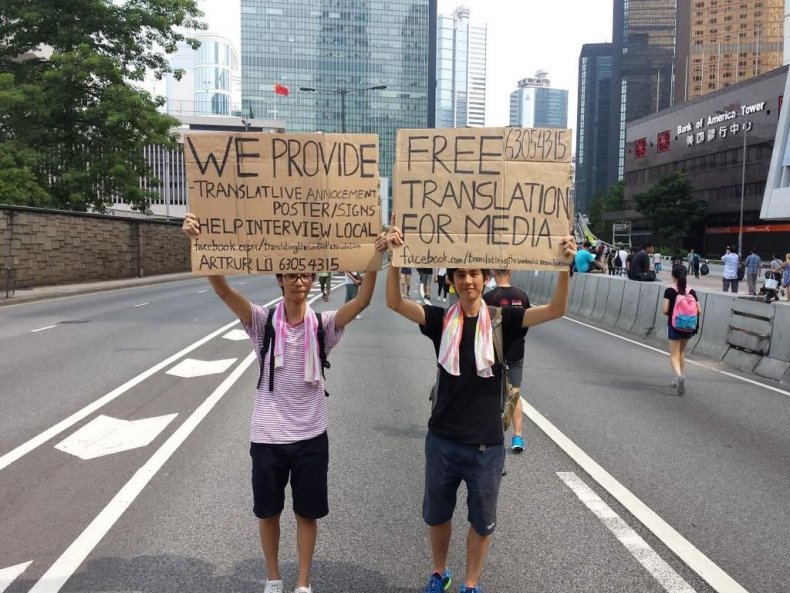 In the past two days alone, So said, the group has received more than 180 messages from both volunteer translators and media outlets alike. He said that the current staff speaks 15 languages and is in the process of responding with translations to more than 30 press outlets.
While members of the group have publicly taken a stance, they emphasize that volunteers' translations must be neutral, "We only aim to translate, to surpass language barriers, not to impose any ideas or sway anyone's stance," So said. "We don't expect to eliminate political apathy, nor do we expect the change in attitude by either government, but we do want to play our part as future leaders of tomorrow."