Hong Kong Takes Tiny Step Closer to Equality As Same-sex Couples Get Spouse Visas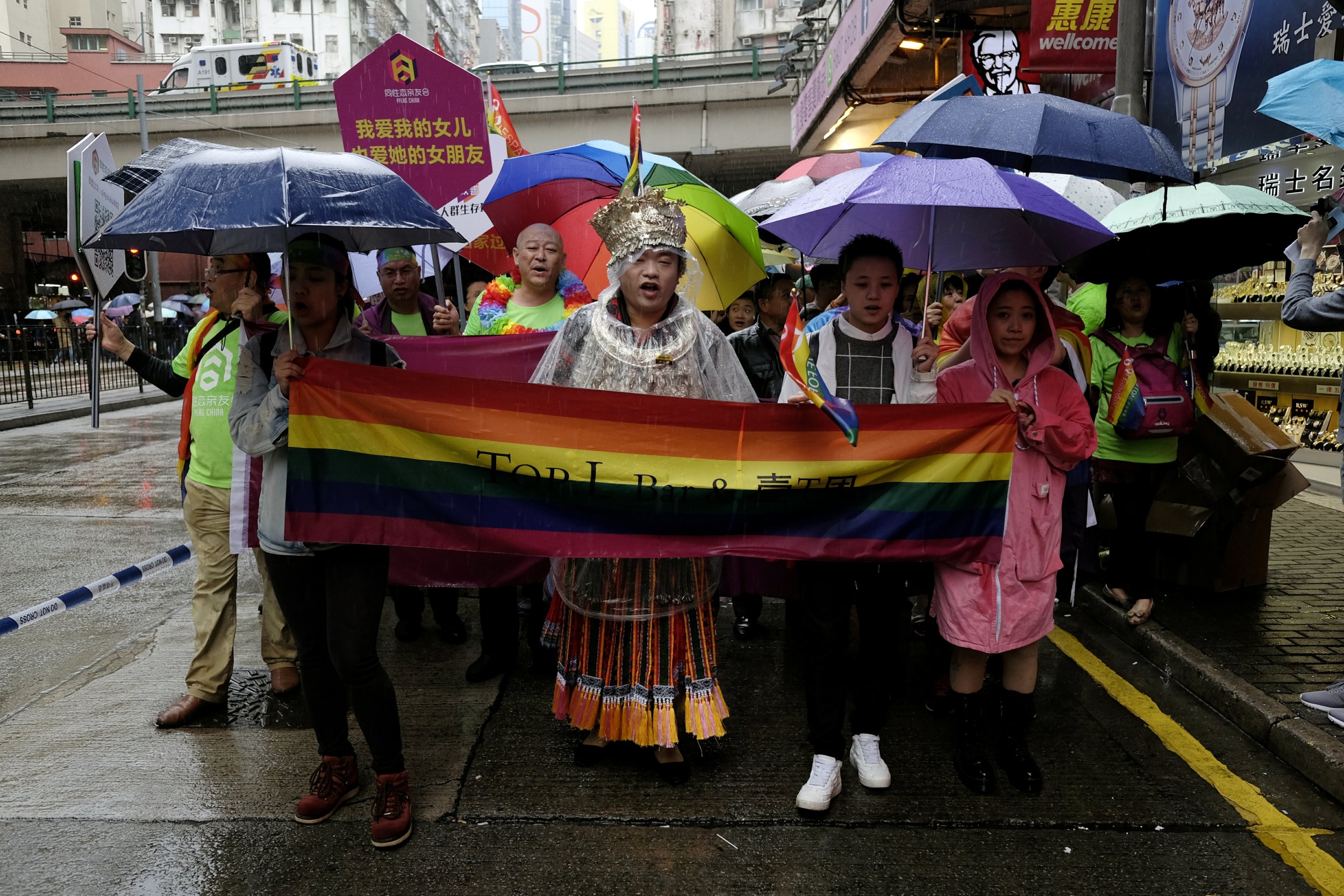 For the first time, Hong Kong has moved to allow overseas same-sex partnerships spousal visas—a decision that comes just months after the territory's court granted a British lesbian a dependent visa.
The Hong Kong government announced the decision—which provides for same-sex civil unions, same-sex civil partnerships, same sex-marriages, opposite-sex civil partnerships and opposite-sex civil unions—on Tuesday, reported Reuters.
The policy revision allows foreign LGBT couples who fall under one of those categories to apply for a dependent visa, which would be granted if the individual fulfills the necessary requirements. According to The Wall Street Journal, the policy change will go into effect on Wednesday.
"The policy allows those who are able to provide care and financial support to their dependents to sponsor their non-local dependants to come to reside in Hong Kong," the Hong Kong government said.
"The policy also ensures that Hong Kong will continue to attract and retain people with the right talent and skills to come to and remain in Hong Kong by giving them the choice of bringing in their non-local dependents to live with them."
The decision comes just two months after a Court of Final Appeal ruling that allowed an English lesbian to be granted a spousal visa through her partner being offered a job in Hong Kong.
"We're happy to see the government implement the ruling into policy," Raymond Chan, an openly gay member of the city's legislature, told Wall Street Journal. "But of course it's not ideal that they clarified it wouldn't apply to the local population."
Many of Hong Kong's international banking companies and legal firms, including Goldman Sachs and Morgan Stanley, publicly stood beside the LGBTQ community during the case as they believed the ruling would result in an influx of stronger overseas talent, therefore strengthening the economy.
The ruling was passed unanimously by all five of the judges sitting in the case.
In 1991, Hong Kong decriminalized homosexuality. However, domestic law still does not recognize same-sex marriages. The decision on Tuesday is the latest sign of incrementally shifting attitudes towards the LGBT community in Hong Kong.
Other areas in Asia have also recently experienced gradually shifting attitudes. Earlier this month, India's highest court ruled that same-sex intercourse was not a crime.