Hong Kong Umbrella Protesters Avoid Jail Time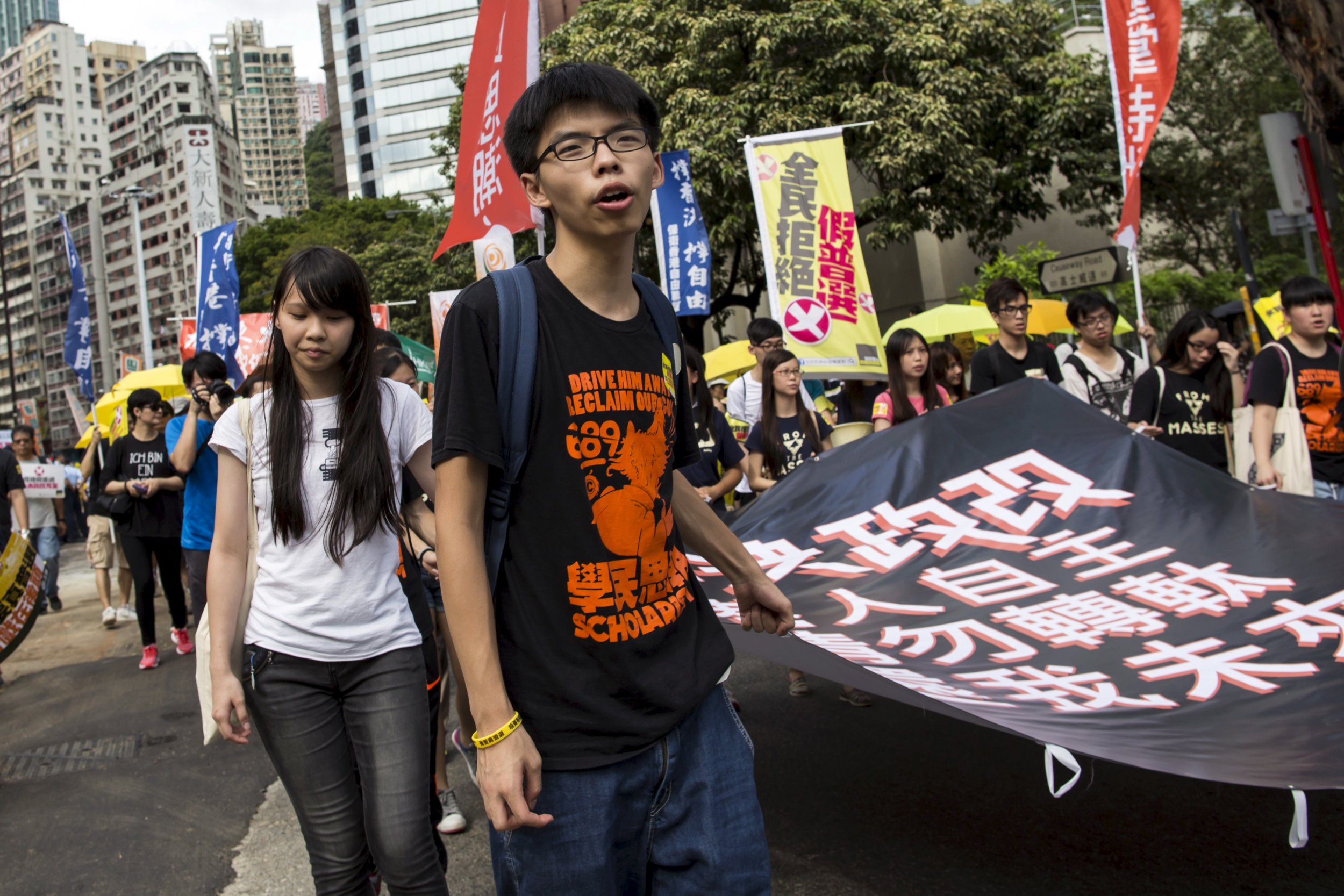 The student leaders of Hong Kong's pro-democracy protest movement have avoided jail sentences for organising mass rallies and sit-ins in 2014, Al Jazeera reports.
Joshua Wong, Nathan Law and Alex Chow were convicted last month in what was the most high profile court backlash against the student protests. The three were accused of violating laws on lawful assembly in public and were facing up to three years in jail.
Wong, 19, was given 80 hours of community service, Law was given 120 hours, while Chow's three week prison sentence was lowered to a year suspended.
The three led what became known as the Umbrella movement, a name reflecting the group's non-violent intentions, thereby leaving them with only umbrellas as means of protection from police tear gas. The movement protested Beijing's integration measures in Hong Kong, fearing the semi-autonomous territory's democratic practices would be hollowed out by China's more authoritarian system.
The Umbrella movement demanded fully free elections for the regional government. However, far from conceding any reforms, Beijing condemned the protests as a threat to public order and has not committed to any of the movement's demands.