Hong Kong Votes for Democracy Despite Veto from Beijing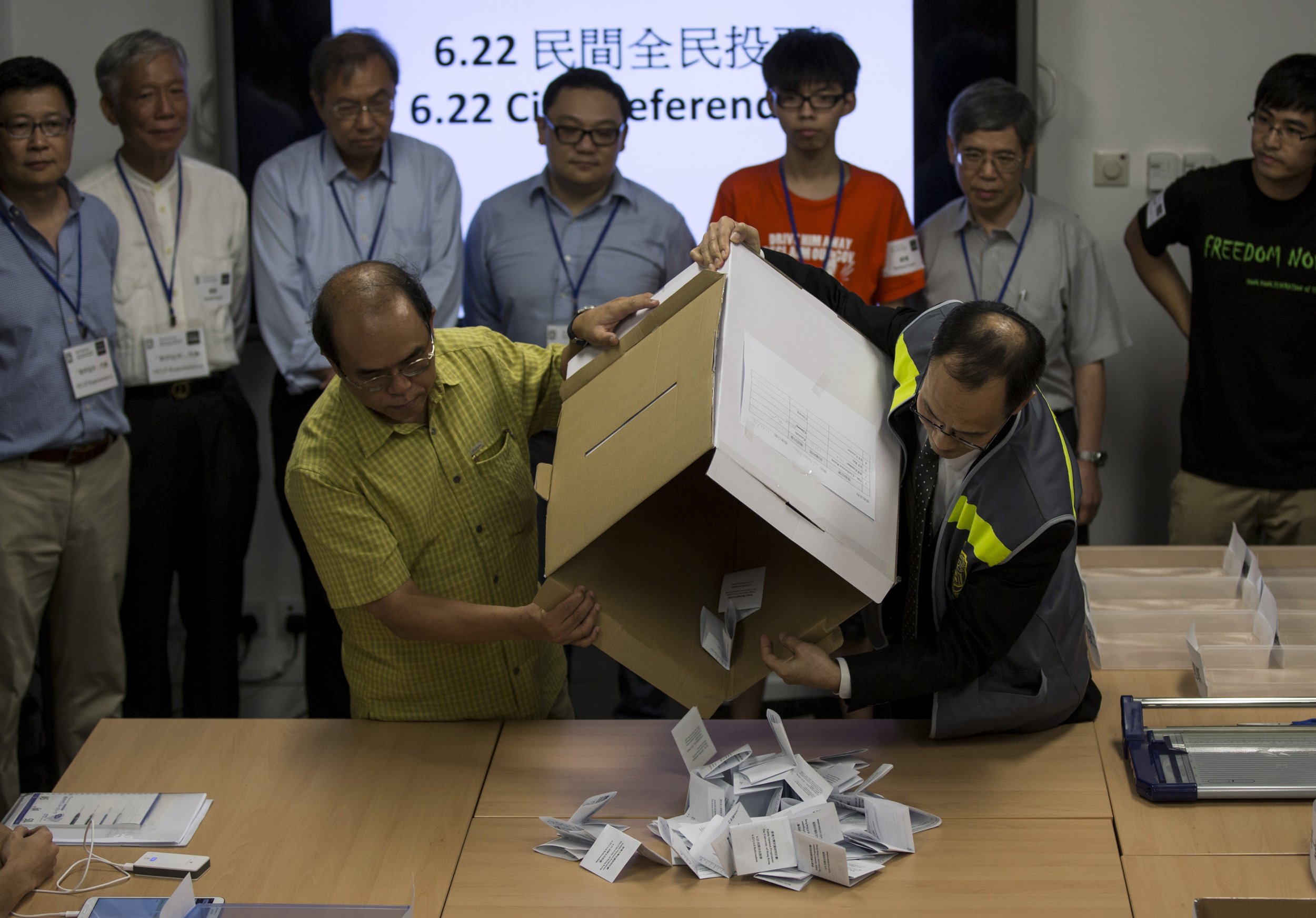 HONG KONG (Reuters) - An unofficial referendum on democracy in Hong Kong has found that 91 percent of voters want the public to be able to nominate candidates for the Chinese territory's leader, organizers said on Monday, a plan of action ruled out by Beijing.
The final tally for the vote showed that 792,808 people voted, more than ten percent of Hong Kong's population of 7 million. Some 90.8 percent of people called for public nominations of candidates while 8.9 percent abstained.
An affluent city of seven million that returned to Chinese rule in 1997, Hong Kong people's long-standing push for full democracy is reaching what could be boiling point with nearly 800,000 voting in the ten-day unofficial referendum for full democracy.
While Beijing has allowed Hong Kong to go ahead with a popular vote for the city's top leader in 2017, the most far-reaching experiment in democracy in China since the Communist takeover in 1949, senior Chinese officials have ruled out allowing the public to nominate candidates.
Instead, Beijing insists a small committee of largely pro-Beijing loyalists choose who gets on the ballot, effectively rendering the ability to vote meaningless.
The referendum also showed 87.8 percent calling on the city's Legislative Council to veto any electoral reforms that failed to meet international standards.