Hong Kong's Last British Governor Blasts China, Says It 'Cheats' and 'Tries to Screw Things in Its Own Favor'
Chris Patten, who served as the last British governor of Hong Kong, strongly criticized China and urged the United Kingdom to do more to protect the former colony's autonomy as the Chinese government moves to curb the special administrative region's freedom.
"China cheats, it tries to screw things in its own favor, and if you ever point this out their 'wolf warrior' diplomats try to bully and hector you into submission," Patten, who governed Hong Kong from 1992 to 1997, said in an interview with The Times of London. "It's got to stop otherwise the world is going to be a much less safe place and liberal democracy around the world is going to be destabilized."
Last week, China's ruling Communist Party announced a proposal that would impose sweeping national security laws in Hong Kong, which many residents and outside analysts believe could permanently erode the region's autonomy.
Thousands of protesters entered the streets on Sunday, clashing with riot police in some of the city's busiest neighborhoods.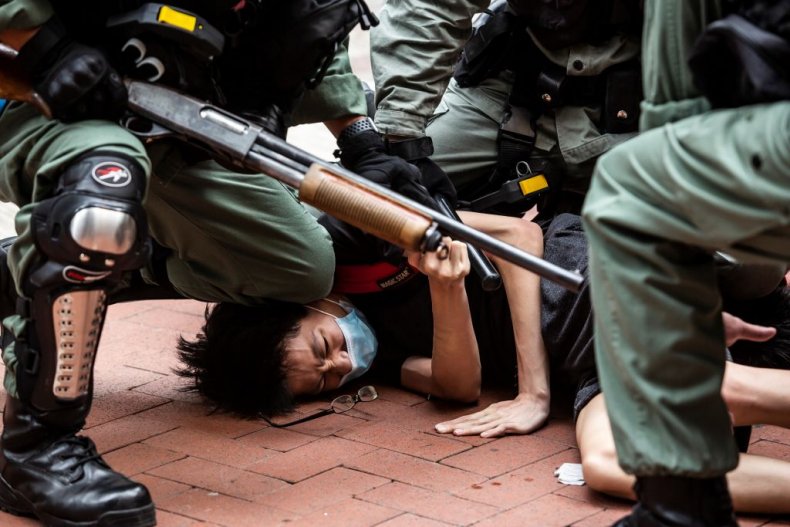 Patten warned that the British government should assert "that what we are seeing is a complete destruction of the Joint Declaration," the legal document that returned the former colony to China in 1997. Under that agreement, Hong Kong should maintain its relative autonomy under the "one country, two systems" policy until at least 2047.
"What we are seeing is a new Chinese dictatorship," he told The Times. "I think the Hong Kong people have been betrayed by China, which has proved once again that you can't trust it further than you can throw it."
The former Hong Kong governor argued that "Britain has a moral, economic and legal duty to stand up for Hong Kong," warning that "the real danger is that we are entirely limp on this."
"We have obligations because we signed the agreement," he said.
Newsweek has reached out to the Chinese embassy in Washington, D.C. for comment. A spokesperson for the U.K.'s Foreign and Commonwealth Office emailed Newsweek the kingdom's latest statement regarding the situation in Hong Kong.
"We are deeply concerned at proposals for introducing legislation related to national security in Hong Kong," the joining statement from by British Foreign Secretary Dominic Raab, Australian Foreign Minister Marise Payne and Canadian Foreign Minister François-Philippe Champagne said.
"Making such a law on Hong Kong's behalf without the direct participation of its people, legislature or judiciary would clearly undermine the principle of 'One Country, Two Systems', under which Hong Kong is guaranteed a high degree of autonomy," they cautioned.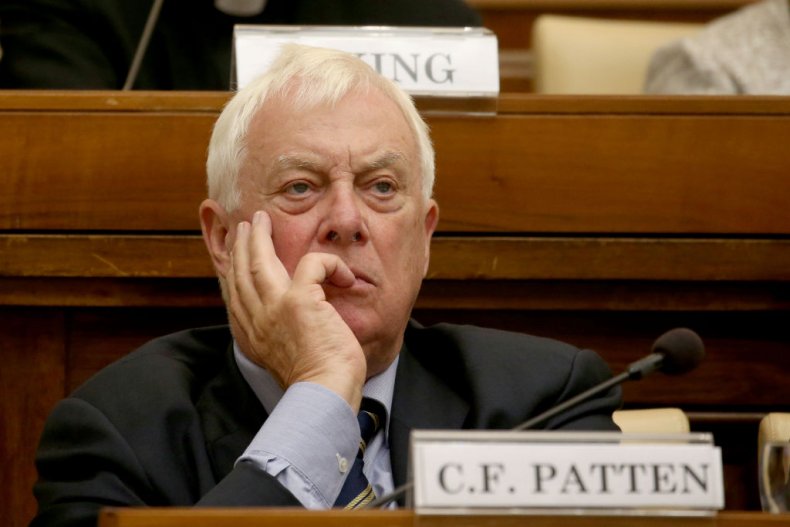 Hong Kong has faced a wave of protests since last year as the Chinese government, under the leadership of President Xi Jinping, has attempted to curb the region's freedoms and autonomy to bring it more in line with mainland China. Thousands of demonstrators have routinely clashed with police and a local election in November saw pro-democracy politicians win in their biggest landslide victory in Hong Kong's history.
Despite the protests and results of the election, Xi's mainland government has continued to crackdown on demonstrations and dissent in the region. Many activists and rights groups have expressed deep concern about the long term viability of the "one country, two systems" policy under the current Chinese government.
In an interview with Newsweek on Friday, Human Rights Watch Senior Researcher Maya Wang explained that "losing Hong Kong will also mean losing the powerful voice that provides a slight moral check on China" which is important because the east Asian nation is "expanding its influence and becoming increasingly powerful."
"Human rights abuses will no longer stay in the mainland," Wang warned.