Is Hong Kong's Leung Chun-ying Close to Beijing?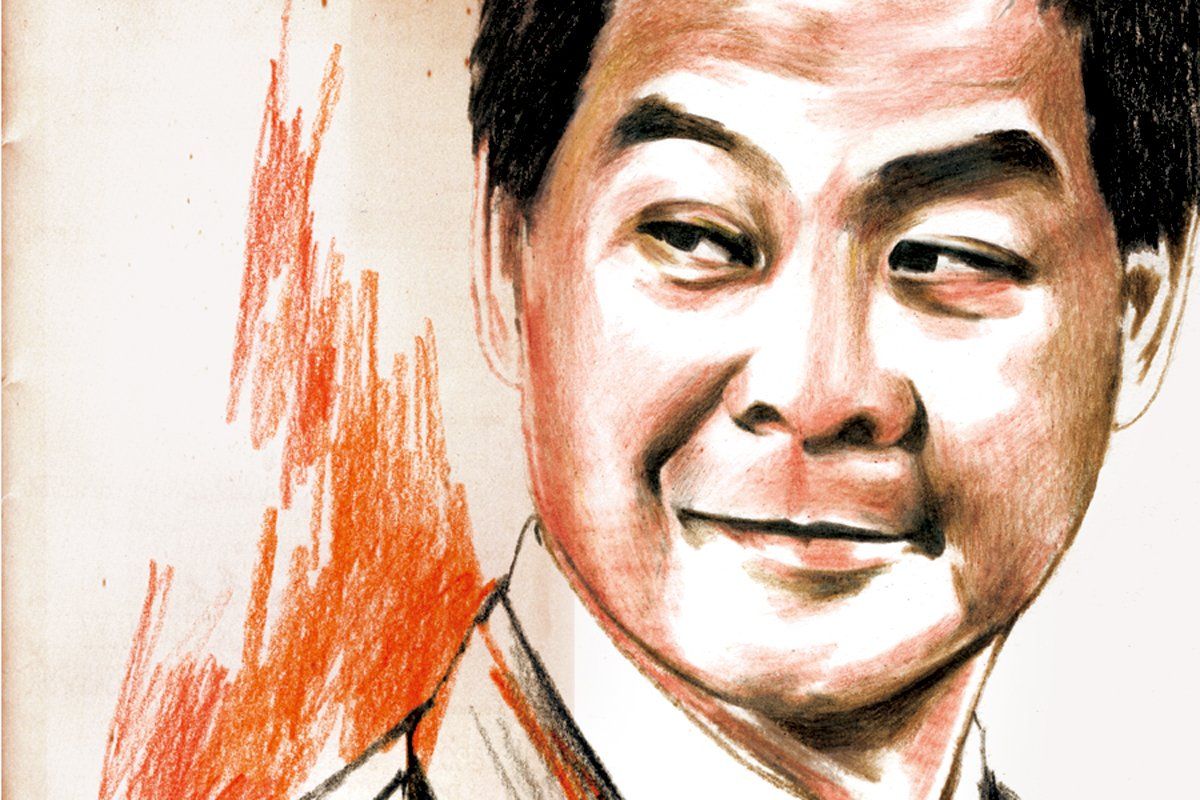 Is he or isn't he? Leung Chun-ying—the new chief executive-elect of Hong Kong—wooed crowds on the campaign trail with his charisma, his champion-of-the-poor narrative, and his promises of "accountability." But what people really wanted to know—and still do, now that he's won—is whether Leung is a closet Communist Party member.
Leung, 57, has worn many hats in his long path toward the top. The son of a Hong Kong cop, he once worked on an assembly line making plastic flowers; his family lived in cramped housing, with one communal washroom shared among a dozen families. He did well at school, and then in real estate. Leung's pro-Beijing leanings became clearer once he entered government service in the '80s, heading a legal committee that worked on Hong Kong's mini-constitution in preparation for the then-British colony's 1997 reversion to Chinese sovereignty. Snagging this key job at the tender age of 34, says Florence Leung Mo-han, a former member of Hong Kong's underground Communist Party, could not have happened if Leung weren't a party cadre already. Leung denies he's a communist, claiming to be a "100 percent Hong Kong person."
Still, some residents fret that Leung could backslide on personal and economic freedoms and rule of law, and that he "might not share the community's core values," as Anson Chan, former head of Hong Kong's civil service, put it. To counter worries that his government will become more autocratic, less transparent, and more security obsessed—in other words, more like mainland China—Leung has vowed that "the freedoms enjoyed by the Hong Kong people will not change."
Tycoons have their own reasons to be queasy. Though a former developer himself, Leung's "populist" agenda (including his push for public housing) has unleashed jitters among the moneyed elite keen to preserve the laissez faire economic philosophy upon which their fortunes were built. Billionaire casino mogul Stanley Ho once famously said he'd quit Hong Kong if Leung ever became chief executive because Leung "hates the rich."
Leung was not initially Beijing's man in the race. That honor went to his defeated rival Henry Tang, the pro-Beijing scion of an industrialist family and the favorite of Hong Kong's elite. But Tang's campaign imploded amid embarrassing revelations that climaxed when Tang accused Leung of advocating, in a 2003 cabinet meeting, that riot police with tear gas be used to quell protests against an unpopular antisubversion bill. (Leung denied it.) Tang's exposure of confidential matters—"state secrets" in Beijing's eyes—helped to compel China's master tinkerers to change tack abruptly and signal that Leung, not Tang, was their new best friend.
After his win, Leung called on Beijing's office in Hong Kong, prompting one blogger to claim Leung was an "undercover mole." (His website displayed a picture of the new chief executive as a furry-hatted, rifle-toting People's Liberation Army soldier.) Faced with such suspicions about Beijing's intentions—and about his own—Leung, the self-declared people's champion, has a long march ahead.