In Honor of National Burger Day, Meet the 20,000-Calorie Hamburger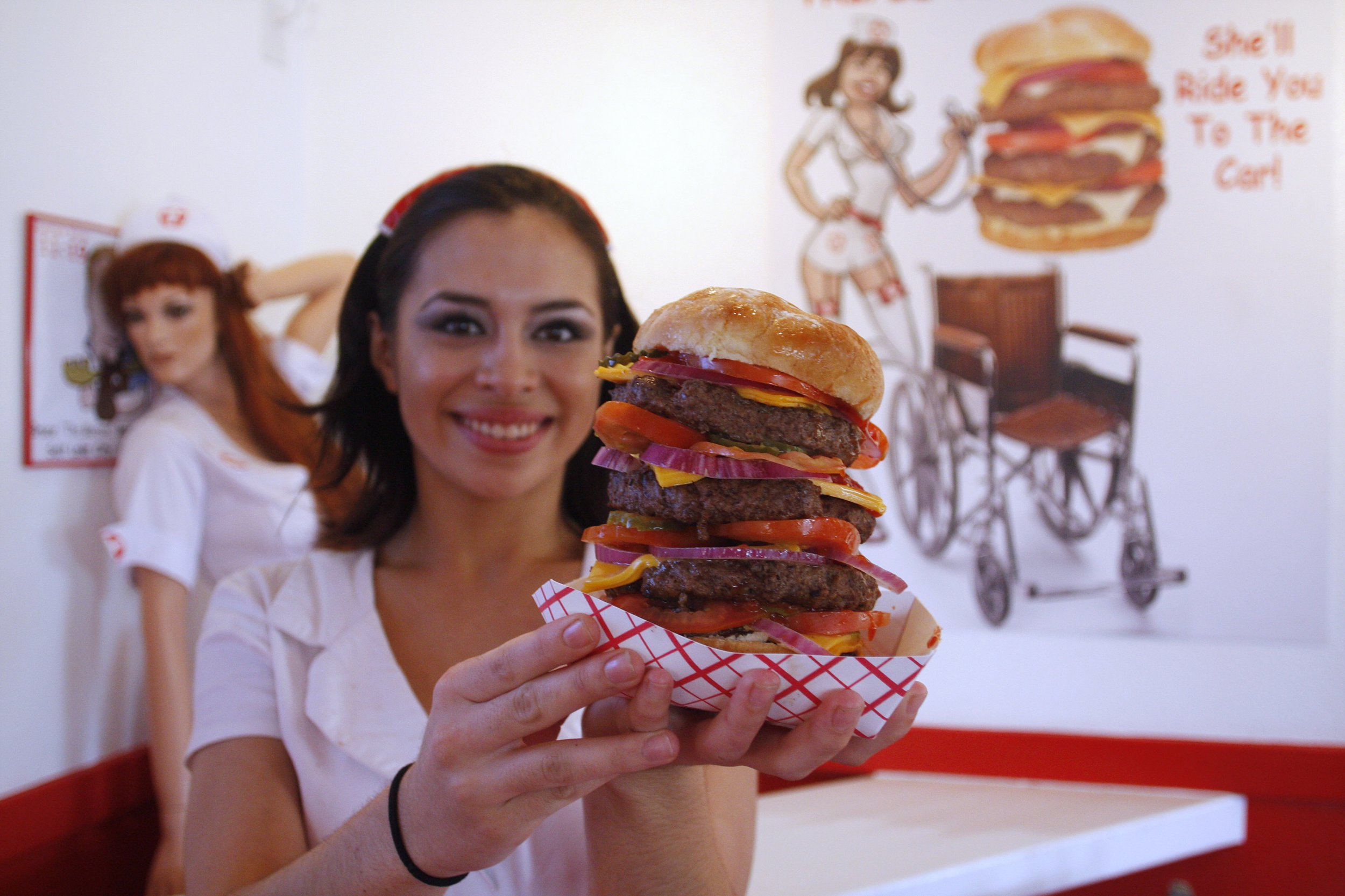 For $21.28 and at the cost of some months off your life, you can enjoy the Octuple Bypass Burger at the Heart Attack Grill in Las Vegas. The burger weighs in at 19,900 calories.
The Octuple Bypass Burger has eight patties, which is 4 pounds of meat, 40 pieces of bacon, some chili and, of course, cheese. It's about a foot and a half tall. It has enough calories in it to last a normal human being about 10 days. In the event you can't finish it, the waitresses at the restaurant, who dress like nurses, get to spank you.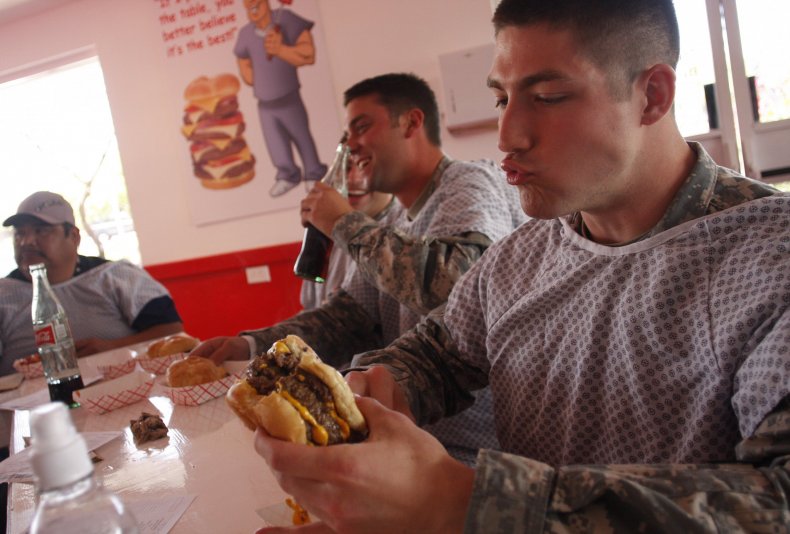 The Heart Attack Grill already set a Guinness World Record for the most calorific burger in 2013 with its Quadruple Bypass Burger, and now it's breaking its own record.
The Quadruple Bypass is seasoned with three tablespoons of lard, eight slices of cheese, 20 slices of caramelized onion (baked in lard, in case you thought it was healthy,) eight tomato slices, one tablespoon of mayo, two tablespoons of ketchup and one tablespoon of mustard.
If all that burger isn't enough, the restaurant features a side of fries (which are cooked in pure lard) and a milkshake. Add that to your meal and the calorie count jumps by 2,428, to a total 12,410. And if for some terrible reason, that's not enough food for you, you can always add more bacon to the burger.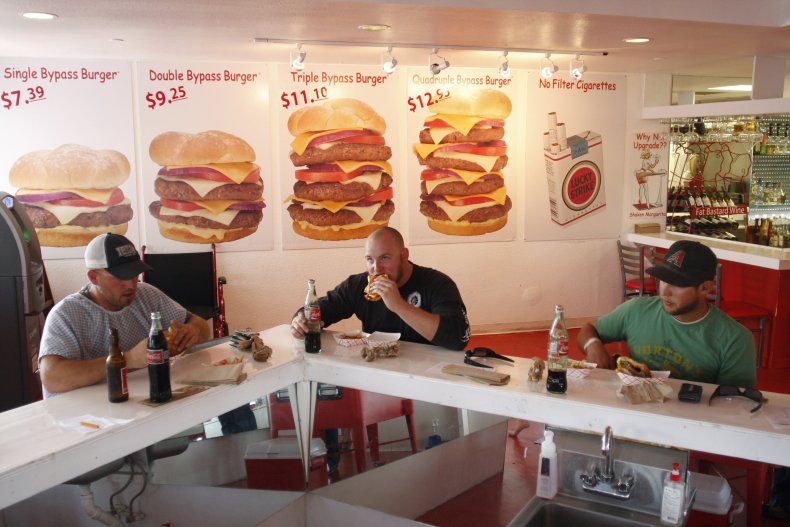 The Heart Attack Grill prides itself on its unhealthy but delicious food. To drive the point home, the restaurant sells packs of cigarettes for $7 and will give anyone who weighs over 350 pounds a free burger.
Two spokesmen for the restaurant have died, both in part to their weight. In 2011, 29-year-old Blair River died from pneumonia that was complicated by his obesity. River weighed 570 pounds. In 2013, John Alleman, who ate at the restaurant every day, died of a heart attack while leaving the premises. His ashes are kept above the bar.
Additionally, two patrons suffered heart attacks inside the Heart Attack Grill, both in 2012.