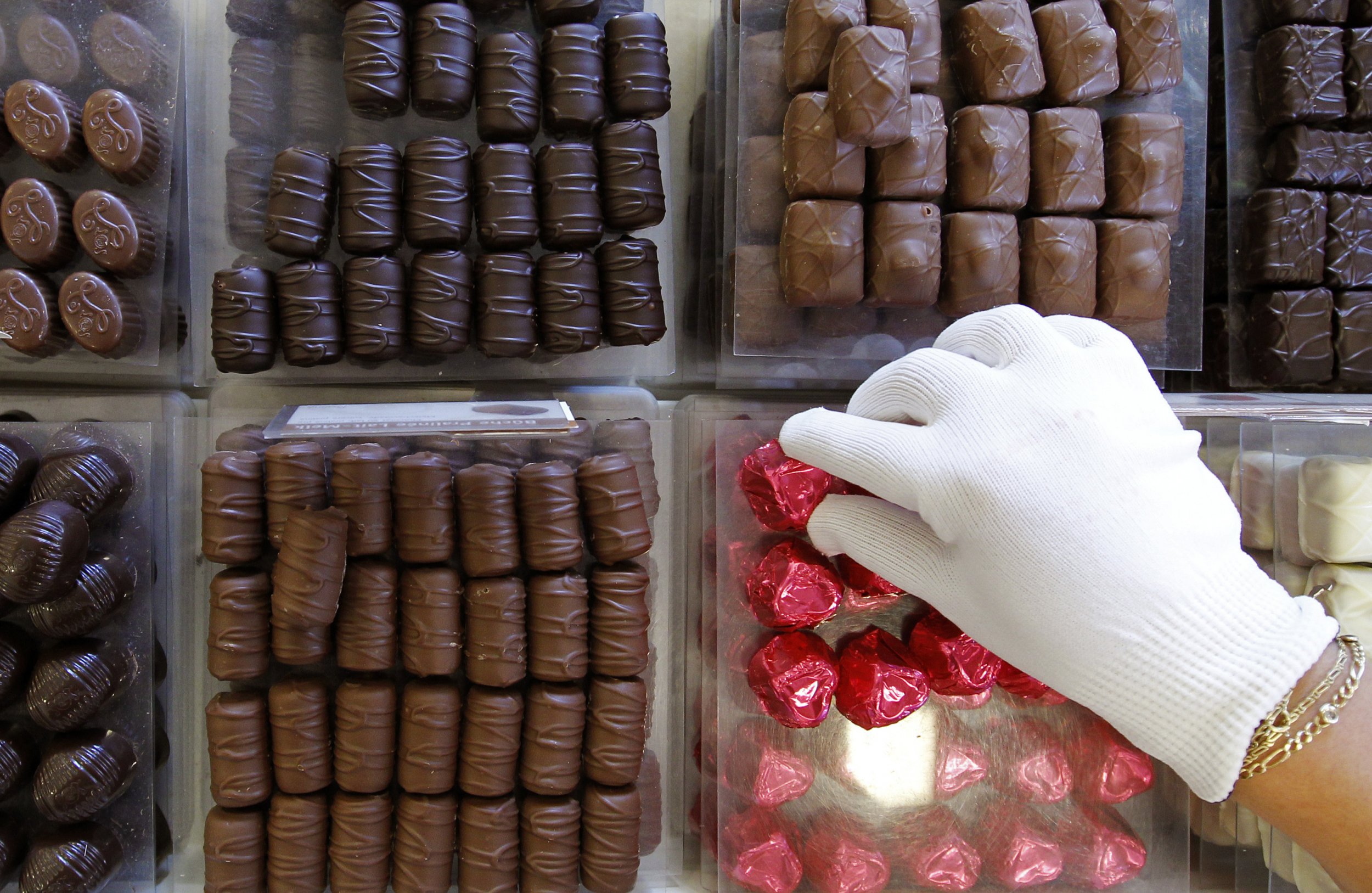 Happy National Chocolate Day, America! Melted into a fountain, stacked in candy bar form or lodged into a hamburger (really), chocolate is one of this nation's favorite treats. In honor of the pseudo-holiday, Newsweek has put together a list of the seven finest chocolate-themed Guinness World Records.
1. Largest Box of Chocolates
Crafted by Thorntons and Russell Beck Studios in April 2008, this Thorntons Moments box weighs in at 3,725 pounds. The box, made in Bethnal Green, London, was more than 16 feet long and 3 feet deep.
2. Largest Individual Chocolate
This giant Hershey's Kiss weighs 30,540 pounds. It was created to celebrate the 100th anniversary of the Kiss in 2007 and put on display, appropriately, at Chocolate World in Hershey, Pennsylvania.
3. Tallest Chocolate Fountain
In what was possibly the most enjoyable way to eat chocolate, and theoretically a way to bathe in it, this chocolate fountain was more than 26 feet high. It circulated two tons (tons!) of chocolate at 120 quarts per minute. It was displayed in Las Vegas at the Bellagio Hotel in 2008.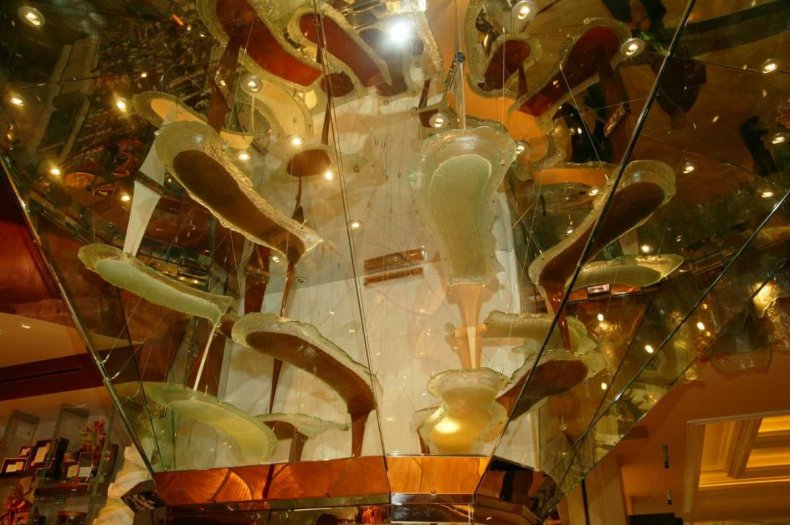 4. Largest Chocolate Bar by Area
At more than 1,100 square feet, this massive chocolate bar is basically the size of a large swimming pool or a luxurious New York City apartment. It was created by Nadalina, a chocolate manufacturer, for its 25th anniversary in April and contains more than 1,763 pounds of dark chocolate. Set up in the main square of Split, Croatia, it took a team of 15 people to transport the 902 chocolate rectangles from the factory to the square.
5. Largest Cup of Hot Chocolate
For those who like their chocolate in liquid form, the Festival of Chocolate teamed up with the Museum of Science and Industry to craft this 880 gallon cup of cocoa in January 2013 in Tampa, Florida. The massive cup called for almost 1,400 ounces of powdered milk, nearly 900 gallons of water and over 17,700 ounces of cocoa.
6. Largest Chocolate Bar Mosaic
"I Love You" reads this 197-foot chocolate mosaic, created with 1,500 bars of chocolate by the employees of MySwissChocolate.ch on Valentine's Day in 2011.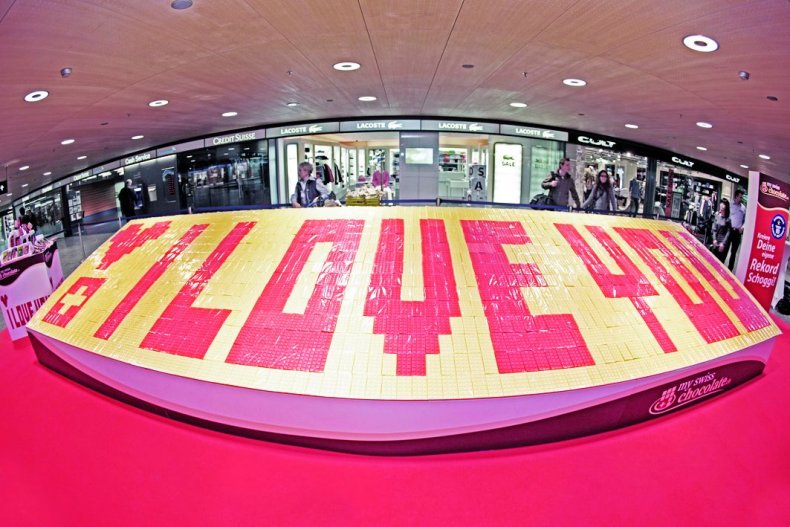 7. Most Strawberries Dipped in Chocolate in One Minute
If you want fruit with your chocolate, turn to Englishman Benjamin Wilkins. In October 2013, Wilks dipped 59 strawberries into chocolate in one minute.