In Honor of National Cookie Day, a Bite of the World's Largest Cookie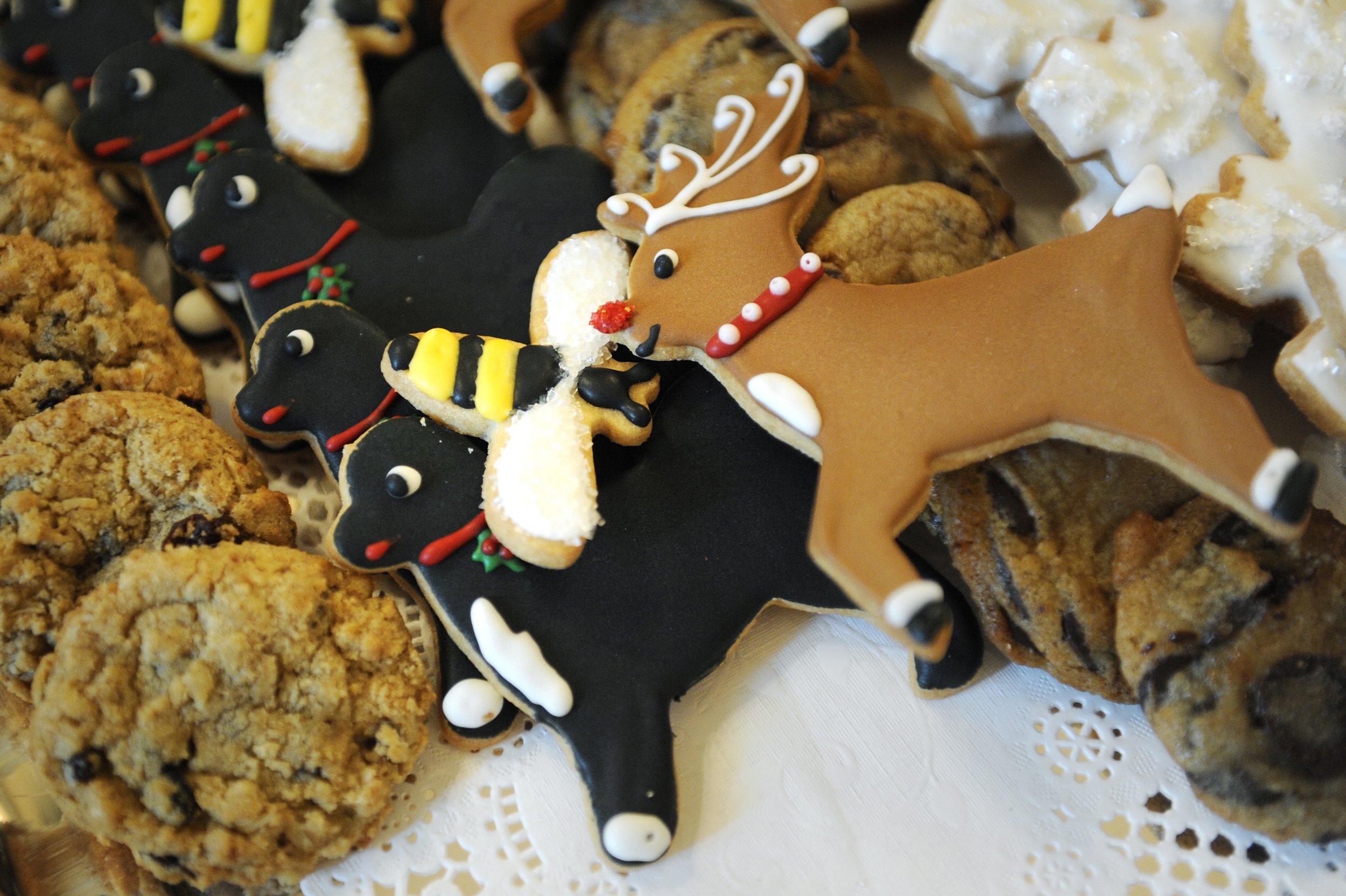 On Friday, Americans savored a delicious day marked by the enjoyment of too many treats: National Cookie Day. But nobody celebrated as well as the Immaculate Baking Company did back in 2003, when it crafted the world's biggest cookie.
The cookie, baked in Flat Rock, North Carolina, was 102 feet wide and covered more than 8,000 square feet. According to the company's website, it took eight months of planning to get the cookie design just right.
First, Immaculate had to create a base made of gravel of pearlite that could support the big aluminum sheet on which the giant cookie would be baked.
Then, a giant oven had to be put in place. Here's how that part happened:
We had a few harebrained ideas of our own (including building half of a geodesic dome and creating a record-player style oven that would spin while an infrared heater slowly cooked it section by section), but we soon sought expert consultation. Luckily, we found a corporation just down the road that makes ceramics for high-powered ovens.

[We had to] cover the oven with layers of polyester film (the material helium balloons are made of) to keep the heat trapped inside.
Next, Immaculate had to surround the whole creation with heaters (more than 20 altogether) to get the sheet to baking temperature.
As for the cookie dough, it was made from 40,000 pounds of ingredients. It was made batch by batch, and then laid onto the giant cookie sheet.
Despite some serious rain the day of the cookie's baking, a large crowd gathered to watch the world's largest chocolate chip cookie come to life. "The escape of warm, delicious, chocolaty-scented air sent the oven cover soaring over 50 feet in the sky—quite the spectacle!" the company writes on its website.
In order to measure the cookie, Immaculate called in a land surveyor.
When all was measured and baked, the cookie was sliced into thousands of pieces and sold in boxes for $10 apiece. Almost 2,000 boxes were sikd, raising $20,000 for the Folk Artist's Foundation.
In the 12 years since, no one has crafted a larger cookie, though we'd certainly like to see them try.