Grindr To Be More Inclusive To Transgender And Non-Binary Users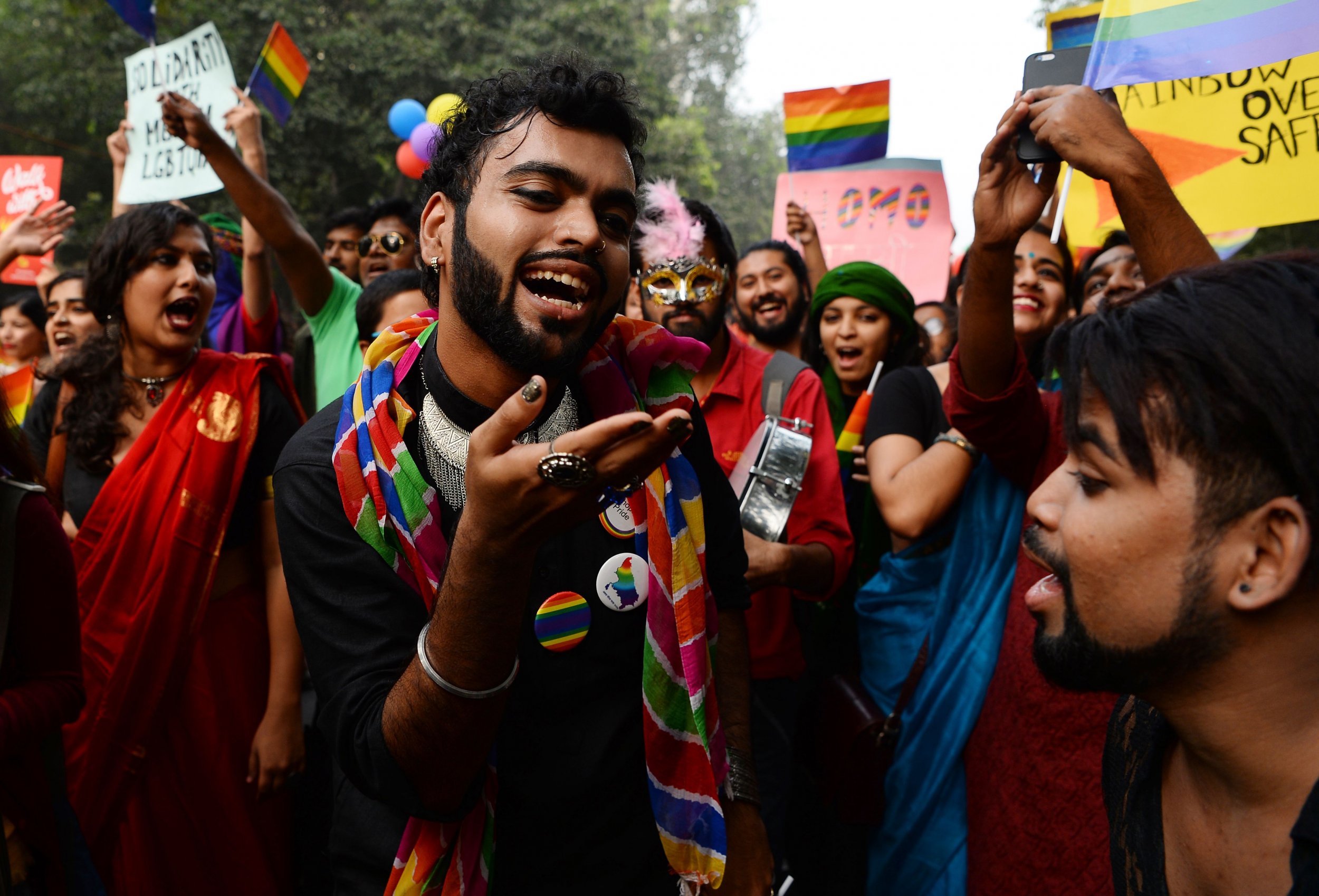 Grindr, a dating app primarily used by gay and bisexual men, wants to be more inclusive of transgender and nonbinary users.
The app will add a new identity section that lets users fill out their gender identity on their own, or pick from a list that includes "trans man," "woman," "cis man," "non-binary," "non-conforming" and "queer."
Users will also be able write their own preferred pronouns, part of a series of changes that are reflected on Grindr's new FAQ about gender identity.
"One thing we heard over and over again from trans people using Grindr was that they felt unwelcome as other users would often only want to ask them about what it means to be trans or approached without knowing how to speak respectfully about trans issues," Jack Harrison-Quintana, director of Grindr for Equality, told Newsweek. "That's why we created written resources linked from the gender identity fields in the profile to answer users' questions and decrease that burden on trans people."
There are about 700,000 transgender people in the U.S., and it's much more difficult for them to date than it is for people who identify as the gender they were assigned at birth, aka cisgender. According to a YouGov poll, fewer than 20 percent of people would even consider dating or engaging in a sexual act with a transgender or nonbinary person. Only 4 percent of Americans have been on a date with a transgender person in the past year.
Tinder, another dating app, also updated its app earlier this year to allow users to add more information about their gender identity. But Grindr's approach is an even broader effort to make its dating community more inclusive and comes after the company surveyed transgender users and consulted with the National Center for Transgender Equality on the new profile fields and the use of gender-neutral language.
"Trans men, trans women and nonbinary people have been part of the Grindr community since the very beginning," Harrison-Quintana said. "We had been on a journey of making sure that what we were doing as a company was affirming their presence on the app."