Hope Hicks Sees Trump as 'a Father,' Is 'Like Family' to Inner Circle Under Investigation in Russia Probe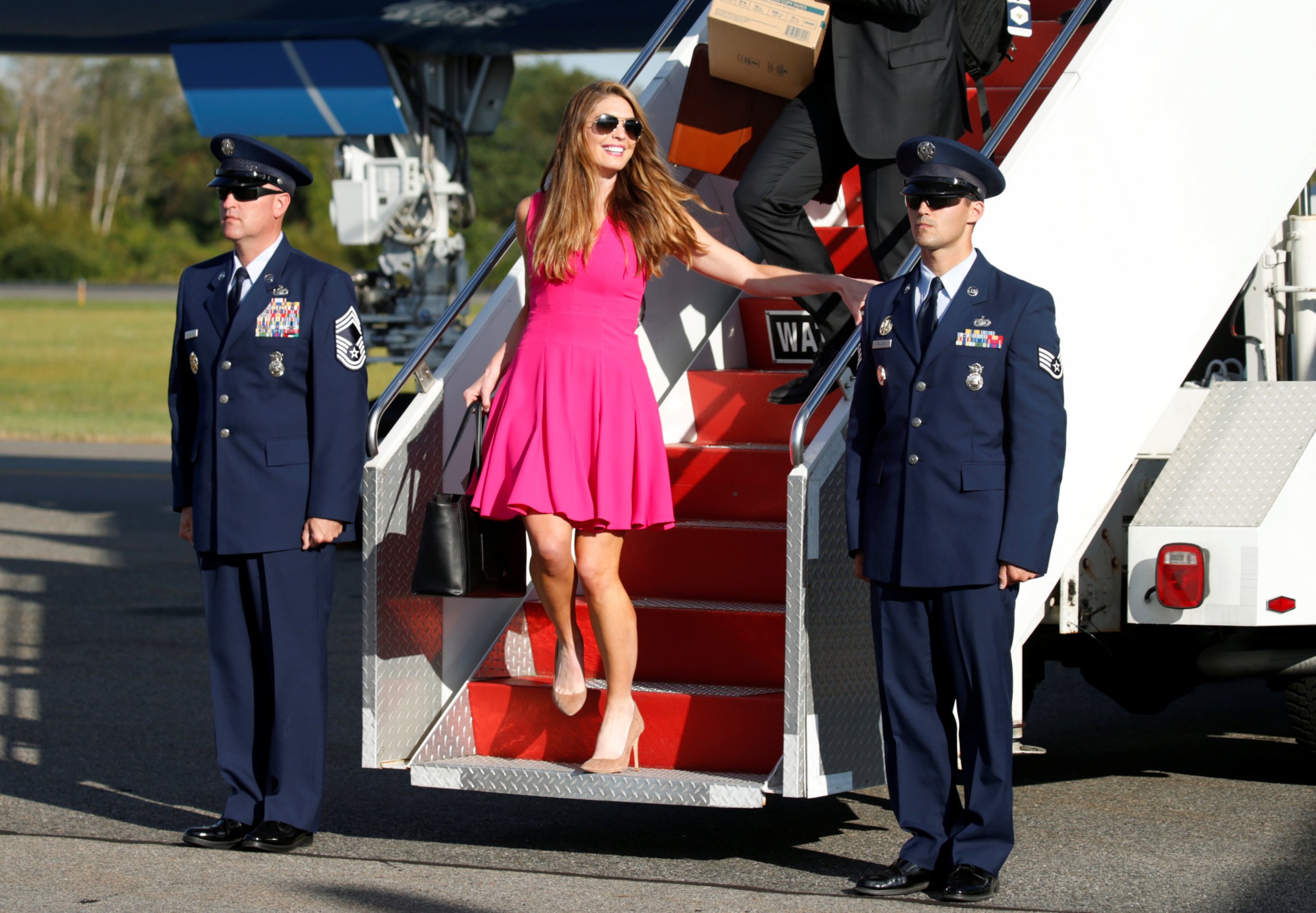 In an administration rocked by staff shakeups, resignations and infighting, Hope Hicks is a survivor.
The 29-year-old White House communications director has been a steady hand at the center of Donald Trump's campaign and presidency, outlasting a rotating cast of political operatives and weighing in on everything from which media interviews to grant to the administration's response to allegations of Russian collusion.
"She has a great 'Trump radar' [in] understanding how he thinks...She loves him like a father in some ways, and I think that is an important loyalty to the family," Brad Parscale, digital director for Trump's 2016 campaign, told Newsweek.
Now, that allegiance is being tested because federal investigators have sought to interview her as part of special counsel Robert Mueller's wide-ranging Russia investigation. The White House didn't immediately respond Wednesday to questions about Hicks's status in the federal inquiries, and her personal attorney, Robert Trout, declined comment. But she is one of the few people who could provide deep insight into the president's thinking—and, moreover, his reactions to the scandal that looms over his presidency.
Hicks has longstanding ties to the Trump family. A Greenwich, Connecticut native and onetime teenage model, she handled public relations for Trump's daughter, Ivanka, well before the ongoing chatter about a Trump leap into politics became reality.
Although Hicks, who earned her degree in English from Southern Methodist University in 2010, had no political experience, she then became a charter member of the then-longshot Trump presidential campaign. "I think she took a very strong role in understanding what Trump would like or not like," Parscale said of Hicks. "She keeps her head down...She lets the president speak, and she's there to support him."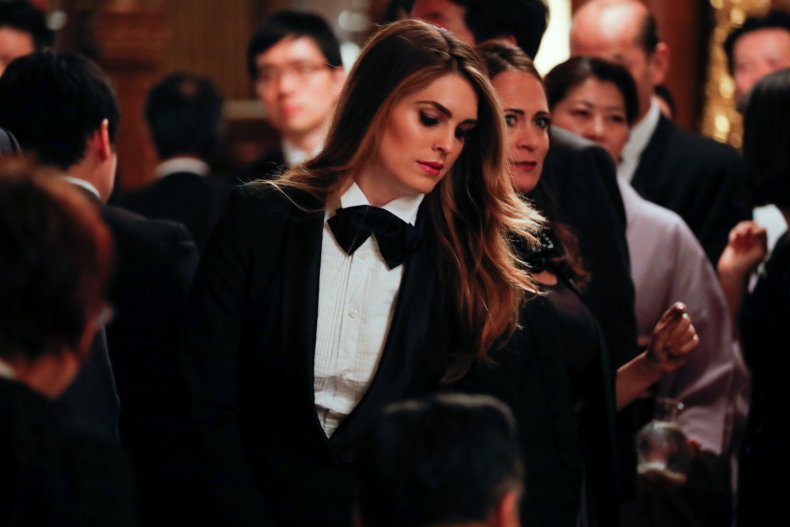 After the tumultuous campaign, during which Hicks served as press secretary and tireless Trump defender, she continued on with the family to the White House. This summer, she succeeded Anthony Scaramucci, whose tenure as communications director ended after only 11 days thanks to a foul-mouthed tirade about shutting down press leakers. She is the youngest person ever named to the role.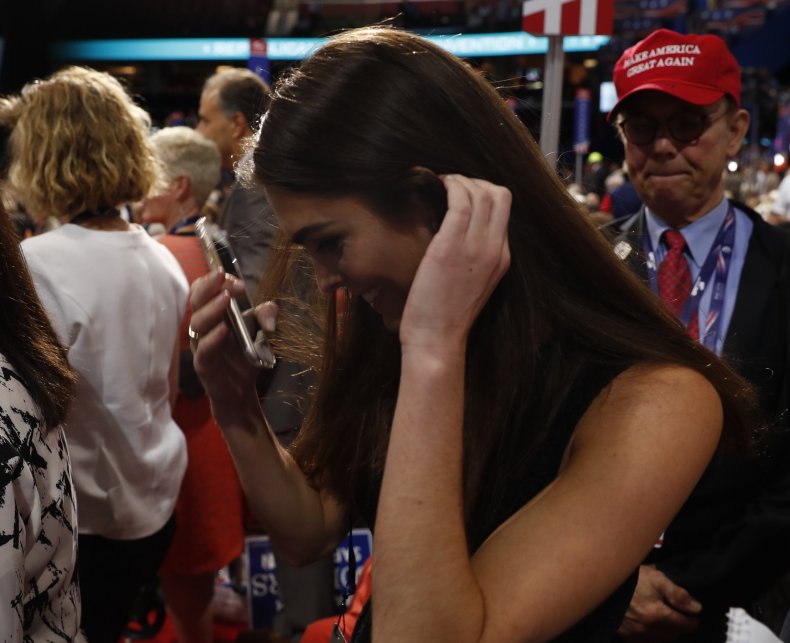 Even Scaramucci, who openly threatened to clean out nearly the entire White House media operation, praised Hicks. In an October email exchange with Newsweek after leaving the administration, he wrote, "Hope Hicks is doing a great job. Nobody is telling that story. Why?" Scaramucci described her as "on point and helping [Trump] coordinate the White House with the other departments and agencies," for which he said "she deserves credit."
Hicks has also outlasted other Trump insiders, including campaign chairman Paul Manafort (who has been indicted in the Mueller investigation), ex-White House chief of staff Reince Priebus, former press secretary Sean Spicer and onetime national security adviser Michael Flynn. Her longevity in the administration even beats that of Keith Schiller, who spent nearly 20 years as Trump's trusty bodyguard.
Those men have all had to face questions from federal or Congressional investigators, as has Parscale, who told Newsweek that even among old-guard Trump loyalists, Hicks has unique insight into how to work with the president.
"I think she truly believes in Mr. Trump and his mission and his agenda, and I think she loves the [Trump] family," he said. In the president's orbit, "Being family and being treated like family allows you to deal with a lot more things you wouldn't do for just a job or money."
That perspective could be of keen interest to Mueller's investigators as they probe Russian influence in the 2016 election and the potential involvement of members of Trump's inner circle. Shortly after Trump's victory, Hicks denied anyone from the campaign met with Russian representatives; it has since been widely reported that the president's son and son-in-law, among others, did in fact hold such meetings. Hicks was also present for key moments in the administration, including discussion about the firing of then-FBI Director James Comey as the bureau engaged in its own Russia inquiry.
For Trump, Hicks has always been a calming force.
"I don't think I've ever seen her go off the hinge," Parscale said of Hicks, although he made a distinction in saying she is measured rather than meek. "She's strong, [and compared] to other people within the campaign who would tend to be very emotional or let their emotions get the better of them, she was always a stable force."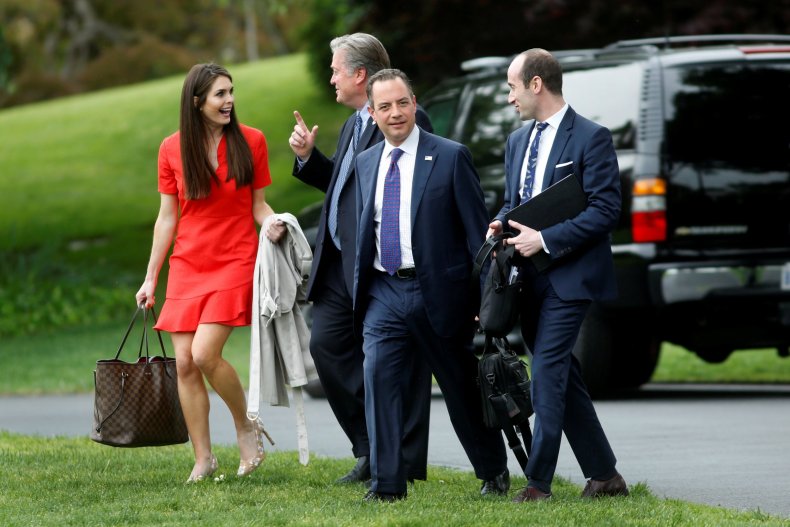 Parscale said Hicks certainly could "go do anything she wanted to do" after Trump's upset victory, but she has remained squarely in his orbit.
In Trumpworld, "You keep delivering, you keep getting the job done [and] you don't ask for anything in return," Parscale said. "Eventually you gain a relationship with him, and a friendship, and then it starts to become reciprocal. And Trump is very rewarding to those who continue to be loyal and continue to deliver results."