Hope Hicks Named by GQ Magazine as Most Powerful Person in Trump's Washington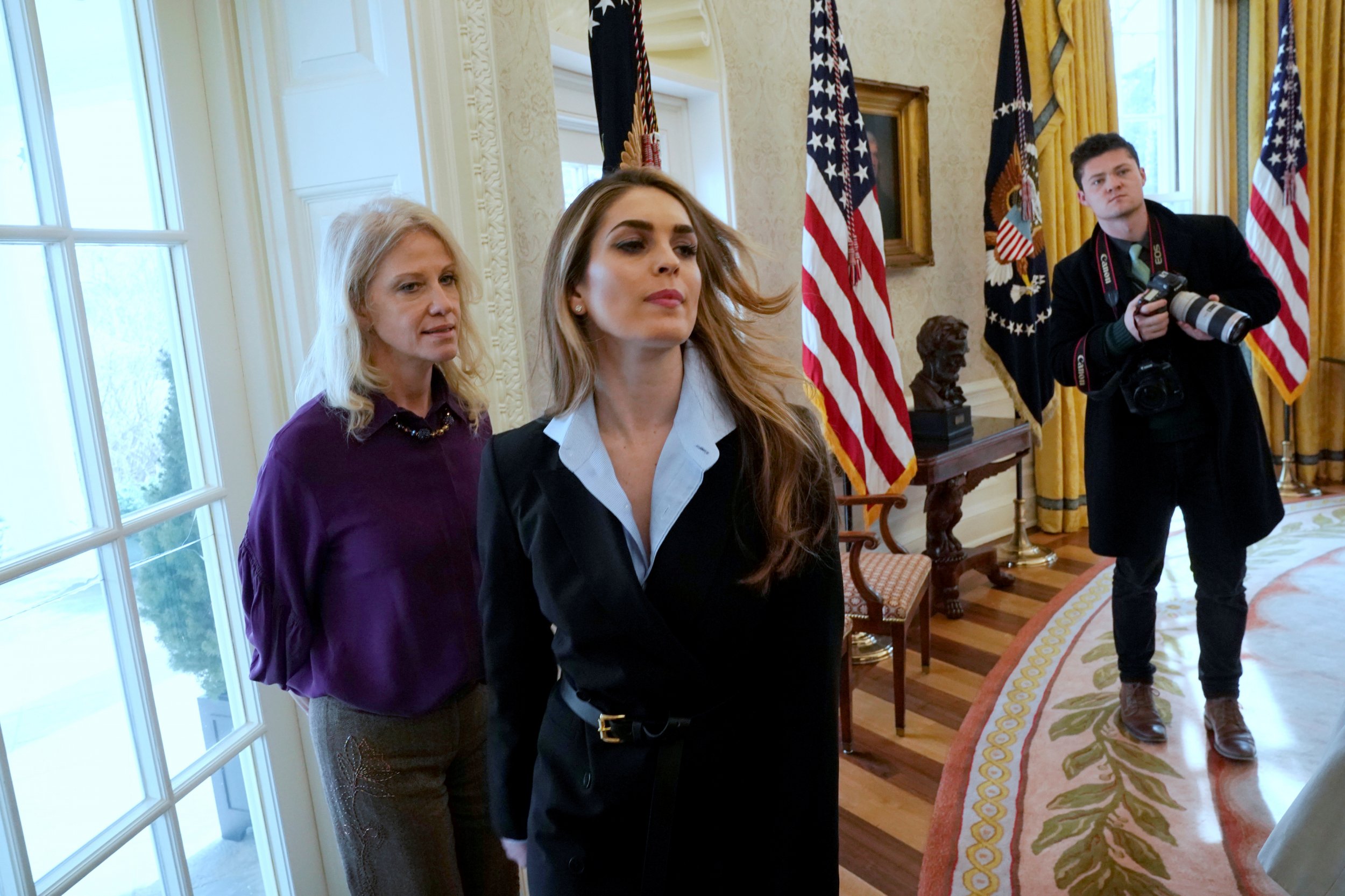 Hope Hicks is the most powerful person in Washington, besides President Donald Trump, according to GQ magazine.
The youngest-ever White House communications director, who has been at Trump's side since his election campaign, was ranked higher than both Vice President Mike Pence and special counsel Robert Mueller, who came in second and third in the magazine's "50 Most Powerful People in Trump's Washington" list, announced on Thursday.
The magazine rated Hicks's staying power, compared with other aides who have not fared so well in D.C., and claimed that the key to her position was avoiding the spotlight and serving "ruthlessly."
White House counselor Kellyanne Conway told the magazine: "Hope is feared and revered in the West Wing.... To the public, she remains in the background. To the president, she is front and center."
Public interest in Hicks has grown in recent months following revelations about the relationship between Hicks and Trump in Fire and Fury: Inside the Trump White House by Michael Wolff. In it, Trump is said to treat the 29-year-old Hicks as a member of his family.
"[Hope] Hicks was in fact thought of as Trump's real daughter, while Ivanka was thought of as his real wife," the book states.
Despite the book also claiming that Trump referred to Hicks as "the best piece of tail" Corey Lewandowski would ever have—referencing the rumored on-off relationship between Hicks and Trump's former campaign manager—Wolff claimed that the president "seemed to treat Hicks in a protective and even paternal way."
Hicks was also in the headlines in January over remarks she reportedly made during a conference call with Trump and communications adviser Mark Corallo following a meeting between the president's son and a Russian lawyer last summer. Hicks is alleged to have said that emails sent to Donald Trump Jr. to set up the meeting—in which the Trump campaign was allegedly offered damaging information on Hillary Clinton—"will never get out," The New York Times reported.
More recently, Hicks's ex-boyfriend Rob Porter resigned from his position as White House staff secretary over allegations of domestic abuse from two former partners.
Conway, who is not among the top 50, suggested she was not concerned for Hicks within the relationship because Hicks was a strong woman, prompting criticism from Porter's ex-wife.
The subjective list also features a number of other current and former administration officials, political supporters and opponents, journalists, financiers and Vladimir Putin, Russian president, at No 38.