Hope Hicks at the House Intelligence Committee: What's on the Agenda?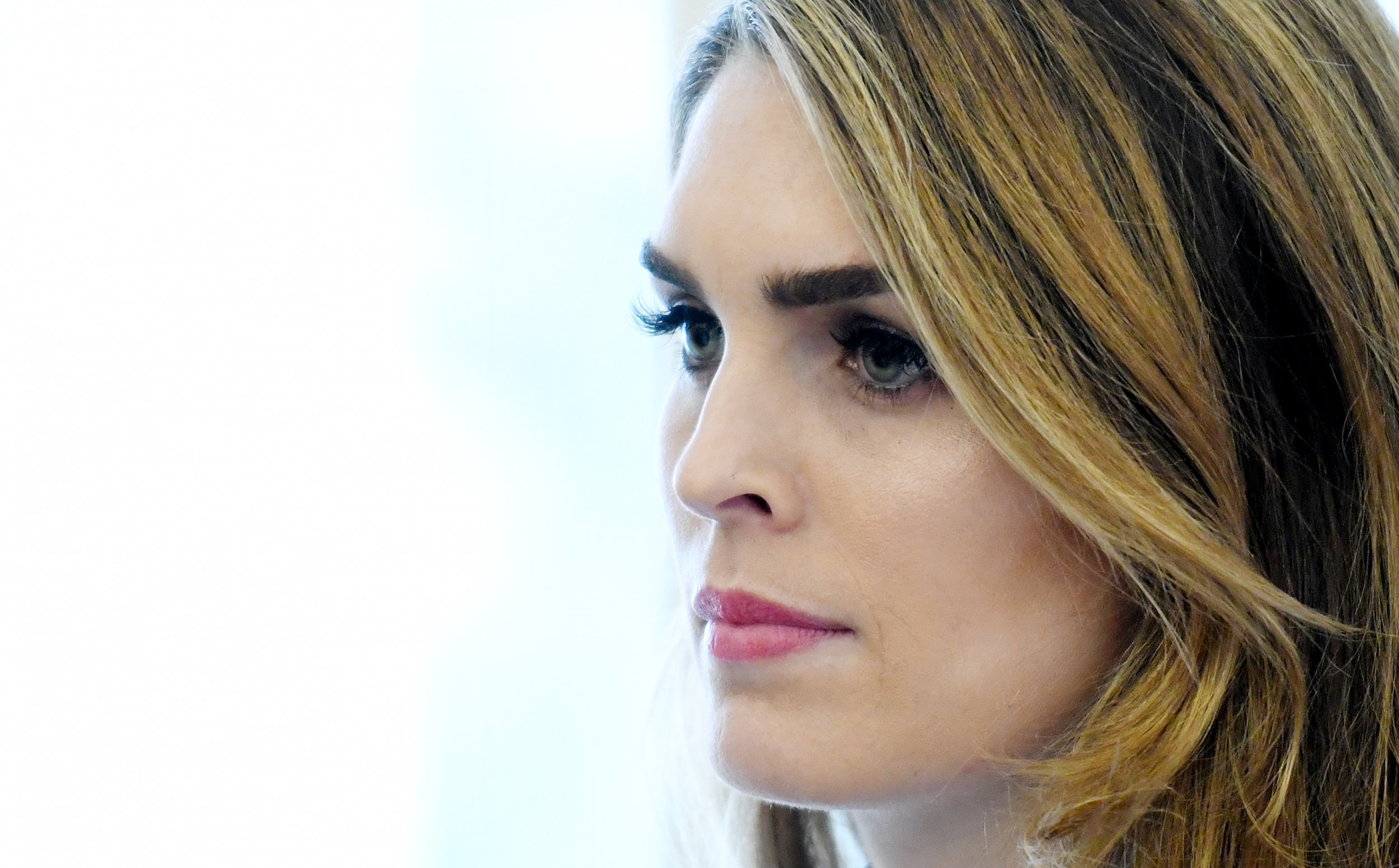 One of President Donald Trump's closest personal aides throughout the 2016 election campaign and into his presidency is expected to appear before the House Intelligence Committee Tuesday morning.
During a closed-door interview, White House Communications Director Hope Hicks will face questions in its probe examining whether Trump's campaign colluded with Russian attempts to meddle in the 2016 election. Two House officials confirmed Hicks's appearance before the committee at 10 a.m. to Bloomberg. Multiple sources also confirmed the interview to CBS News and ABC News.
The committee's top Democrat, Representative Adam Schiff, said Hicks would appear "relatively soon." He would not confirm the interview. "The question is: When she does come in, will she be prepared to answer all of our questions?" Schiff told ABC News.
It is not known whether Hicks, 29, has received any instructions from the White House about how to respond to questions. Schiff said other officials have cooperated "fully" with the committee's investigation.
Yet former White House chief strategist Steve Bannon and Trump campaign manager Corey Lewandowski have both refused to answer questions before the committee, according to Schiff.
Since early 2017, the committee has been part of multiple ongoing congressional probes into Russia's election interference. On February 16, special counsel Robert Mueller indicted 13 Russians who allegedly waged "information warfare" on the U.S. in the form of online and real-world misinformation campaigns.
Alongside Mueller's investigation, Congress has been examining the scope of these campaigns and whether the Trump campaign played a part in helping the Kremlin. Trump has repeatedly denied any connection between his campaign and Russian meddling.
During the 2016 campaign, Hicks served as Trump's campaign press secretary. She replaced Anthony Scaramucci as head of the Trump White House communications team last August.
Read more: Trump aide Hope Hicks allegedly pledged emails about Trump Tower Russia meeting would "never get out"
In late January, The New York Times reported that Mark Corallo, a former spokesman for the president's legal team, would soon speak with Mueller about a concerning phone call he had with Hicks and Trump last summer.
The call came in the wake of revelations that Donald Trump Jr. had accepted an offer in June 2016 to meet with a Russian lawyer after allegedly being promised dirt on Hillary Clinton that came from the Russian government.
Corallo reportedly told three colleagues at the time that Hicks said the emails setting up the meeting "will never get out." A lawyer for Hicks, Robert Trout, told the Times the suggestion "that emails or other documents would be concealed or destroyed is completely false."
The committee is expected to ask Hicks about the conversation and answer questions about what she saw during the Trump campaign and transition period where she served as national press secretary.
Last week GQ magazine named Hicks the most powerful person in Washington, apart from the president. She was originally scheduled to appear before the House Intelligence Committee in January, but the interview was postponed.