Hope Hicks, Former Trump Official, to Testify Privately Before House Panel Investigating Donald Trump
Hope Hicks, a former Trump campaign aide and former White House communications director, has agreed to testify before the House Judiciary Committee next week, according to the committee's Democratic chairman, Representative Jerrold Nadler.
The June 19 testimony will be behind closed doors, according to Nadler, but a transcript will later be made public.
Nadler said that Hicks will be questioned about her time working for the Trump campaign and the administration, adding that she "understands that the Committee will be free to pose questions as it sees fit."
The committee is currently investigating whether obstruction of justice was committed by President Donald Trump based on incidences laid out in the Mueller report. Hicks was a key figure in the former special counsel's 22-month-long investigation, with her name appearing 184 times in the 448-page report, mainly in portions that detail potential obstruction of justice events.
Should Hicks' testimony transpire as planned next week, she would become the first current or former Trump official to cooperate with a subpoena and testify before the committee.
Hicks now works as Fox News' top communications chief, a role she assumed shortly after leaving her post in early 2018 after working a little more than a year for the White House.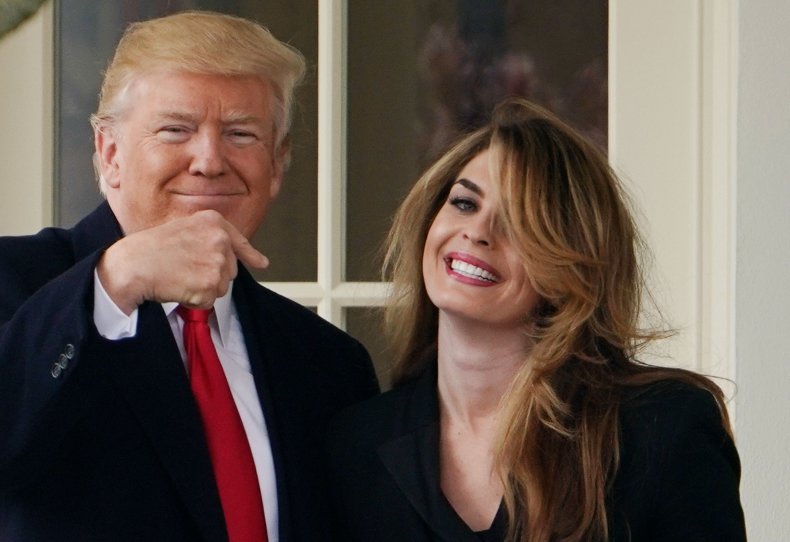 Nadler's committee has long sought compliance from several former Trump officials as it investigates the potential obstruction cases. Mueller did not charge Trump with any crimes, stating last month that indicting a sitting president was prohibited due to longstanding Justice Department guidelines. However, he added that, "[i]f we had confidence that the president did not commit a crime, we would have said so."
The White House, as it's done with other former officials, tried to block Hicks from turning over subpoenaed documents from her time working at the White House. The White House cited executive privilege, with White House counsel Pat Cipollone claiming in a letter that they "remain legally protected from disclosure under longstanding constitutional principles, because they implicate significant Executive Branch confidentiality interests and executive privilege."
She did, however, turn over some documents related to her time at the Trump campaign.
At the time, Nadler said there was "no lawful basis" for such a refusal. On Wednesday, he addressed the very likely possibility that the White House will again exert executive privilege.
"Should there be a privilege or other objection regarding any question, we will attempt to resolve any disagreement while reserving our right to take any and all measures in response to unfounded privilege assertions," Nadler said in a statement.
The White House has also instructed former White House counsel Don McGahn and his former chief of staff, Annie Donaldson, not to comply with the Democratic-led panel's request, again citing executive privilege and confidentiality claims.
Just one day before it was revealed Hicks agreed to testify, the House passed a resolution that allows all committees to move forward with civil contempt proceedings against any individuals who do not comply with congressional subpoenas.
Hicks previously testified to lawmakers while she was still White House communications director, where she told the House Intelligence Committee under oath that she told frequent "white lies" on the president's behalf.