Not Just Hope Hicks: How Trump Aides Dodge Russia Investigation Questions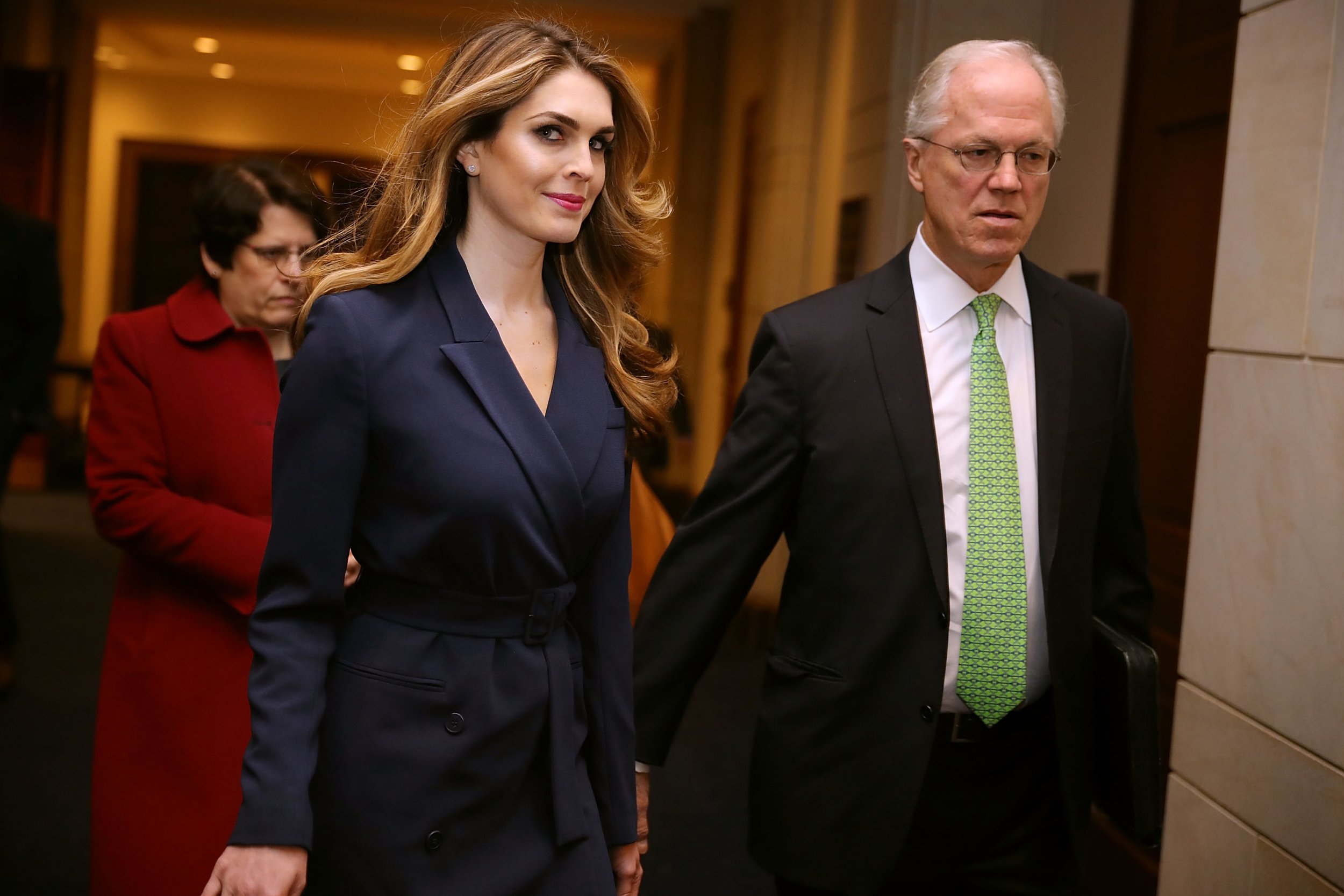 White House communications director Hope Hicks reportedly remained tight-lipped during her much-anticipated closed-door interview with the House Intelligence Committee on Tuesday, refusing to answer many of the committee members' questions about the Trump campaign's ties to Russia.
In fact, the first 20 minutes of her interview with the committee involved laying out what subject areas Hicks would be avoiding during their conversation, according to Bloomberg.
Off limits? Any questions about the Trump transition period and her time working in the Trump White House.
The 29-year-old is suspected of promising that the emails Donald Trump Jr. received offering dirt on Hillary Clinton would "never get out."
Hicks apparently made the comment during a conference call with the president as well as Mark Corallo, a former spokesman for Trump's legal team, whom special counsel Robert Mueller interviewed on February 15. News outlets reported that Corallo's more than two-hour-long conversation with Mueller likely included talk of obstruction of justice, Trump's top advisers and the phone conversation implicating Hicks, who served as Trump's spokeswoman during his presidential campaign.
"We got Bannoned!" Democratic Representative Denny Heck declared after Tuesday's interview, referring to former White House chief strategist Steve Bannon, who also refused to answer questions from the committee earlier this month. Bannon's refusal came during a ten-hour closed-door interview after reportedly being instructed by the White House to "invoke executive privilege on behalf of President Donald Trump," according to CNN. Bannon had only been authorized to answer 25 of the committee's questions and responded "no" to all of them.
At least one member of the committee has called for the body to consider holding Bannon in contempt.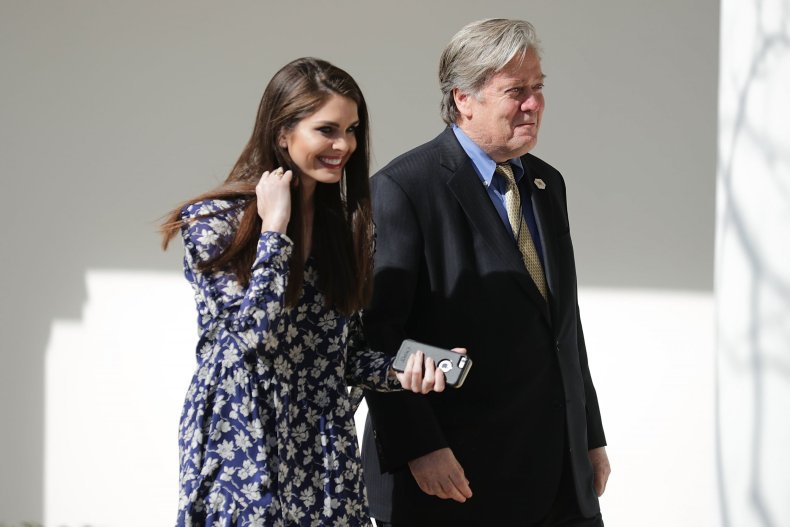 Hicks and Bannon aren't the only ones to refuse to answer a congressional committee's questions on the Trump campaign and transition team's activities.
When NSA director Mike Rogers and Director of National Intelligence Dan Coats appeared before the Senate intelligence committee in June, both men avoided questions about whether the president asked them to interfere with the FBI's Russia investigation. "I'm not prepared to answer your question today," Coats said when asked directly about it.
"Your unwillingness to answer basic questions speaks volumes," Democratic Senator Martin Heinrich told Coats in response.
FBI Deputy Director Andrew McCabe, meanwhile, wouldn't say if former FBI Director James Comey had told him about his concerns that Trump was trying to put an end to his Russia investigation, telling the committee last May that answering the question could interfere with Mueller's current investigation.
During his own interview with the Senate intelligence committee in October, Attorney General Jeff Sessions refused to respond to the committee's line of questioning about Comey's firing, also citing his executive privilege. At the time, Connecticut's Democratic Senator Richard Blumenthal argued that Sessions had "stretched this concept [of executive privilege] to the breaking point."
Hicks has also been interviewed by the Senate intelligence committee, according to CNN, and met in 2017 with Mueller for the Russia investigation.
As Mueller gradually picks off Trump's inner circle, anticipation mounts for an interview with the president himself. Trump—who has repeatedly insisted Mueller's investigation into his campaign's possible collusion with Russia is nothing more than a "witch hunt"—has said he's "looking forward" to a sit-down with the special counsel, but so far no such meeting has occurred.
Trump, like Hicks, could agree to talk to Mueller and his team voluntarily. If he doesn't, Mueller could issue a grand jury subpoena in attempts to force the president to appear and take an oath before a jury.
But Trump—not because he's the president, but because he's an American with the right to remain silent—could still evade Mueller's probing questions by keeping his mouth shut.