Hope Solo Says There Are Too Many White Girls on U.S. Women's Soccer Teams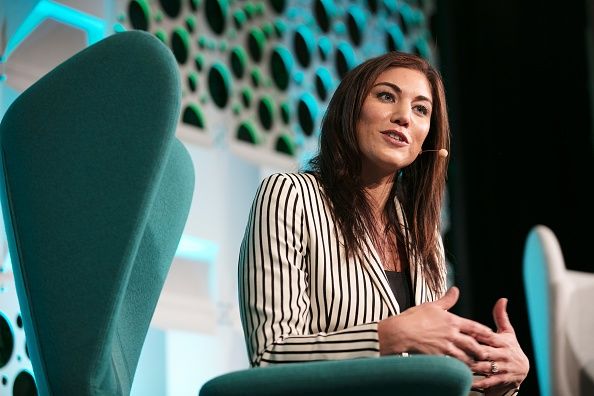 A former United States women's national soccer team goalkeeper is speaking out about the lack of diversity on U.S. soccer teams, claiming there are too many white women on the U.S. soccer team.
Hope Solo, an American goalkeeper for the U.S. women's national soccer team (USWNT) from 2000 through August 2016 and an advocate for diversity, penned an opinion piece in The Guardian on Tuesday discussing the lack of diversity on the team.
"We called ourselves the Ponytail Posse because that's what the U.S. women's national team was about. The white girls next door," Solo wrote.
In the op-ed, Solo cited an article on the Girls Soccer Network website from February 2017. The article noted that there have been only a little more than a dozen women of color on the U.S. World Cup or Olympics teams since 1991.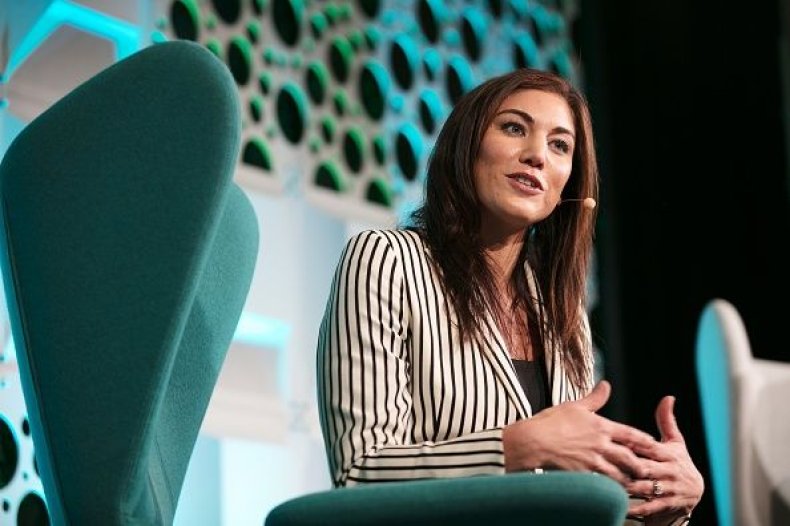 "Over most of my 20-year career I hadn't realized how uncomfortable some teammates were around certain coaches or officials," Solo wrote. "Most players wanted to represent the U.S., to be at the Olympics or the World Cup, and they're proud to be on the team. So they kept quiet. But those conversations with teammates who felt things were off means race is an issue we need to discuss a whole lot more."
In the op-ed, Solo said that the league is snubbing athletes of color and there are very few athletes of color on the USWNT.
"We need more men and women of color to represent U.S. national teams," she wrote. "So few players of color representing the USWNT means there are great athletes across the country we are ignoring. We need to open up the game to the whole nation—women and men."
The two-time Olympic gold medalist and World Cup champion also discussed the importance of looking at socioeconomic diversity on the U.S. national soccer teams. Solo said her family struggled financially but kept her dream of becoming a soccer player alive despite those obstacles. She said hard work and some luck allowed her to accomplish her dreams, but socioeconomic diversity is not represented on the teams.
"We talk about people of color when we speak about diversity but we also need to look at socioeconomic diversity," Solo wrote. "When that gap is closed we will see a more accurate representation of the real America."
Newsweek has reached out to the U.S. soccer league for comment on Solo's op-ed, but did not hear back in time for publication.
In March 2018, Major League Soccer said it has kept its title as the "youngest and most diverse league in North America.
"From its current pool of 637 players, 72 countries are represented in MLS, the most of any soccer league in the world," the league wrote in March.
Solo, along with four other female soccer players filed a complaint in 2016 against U.S. soccer and demanded equal pay for their work. At the time, each USWNT player earns $99,000 per year if the team wins 20 exhibition matches, but each male player would earn $263,320 for completing the same 20 matches and $100,000 each if they lost.