Hoping For a White Christmas in Europe? Keep Dreaming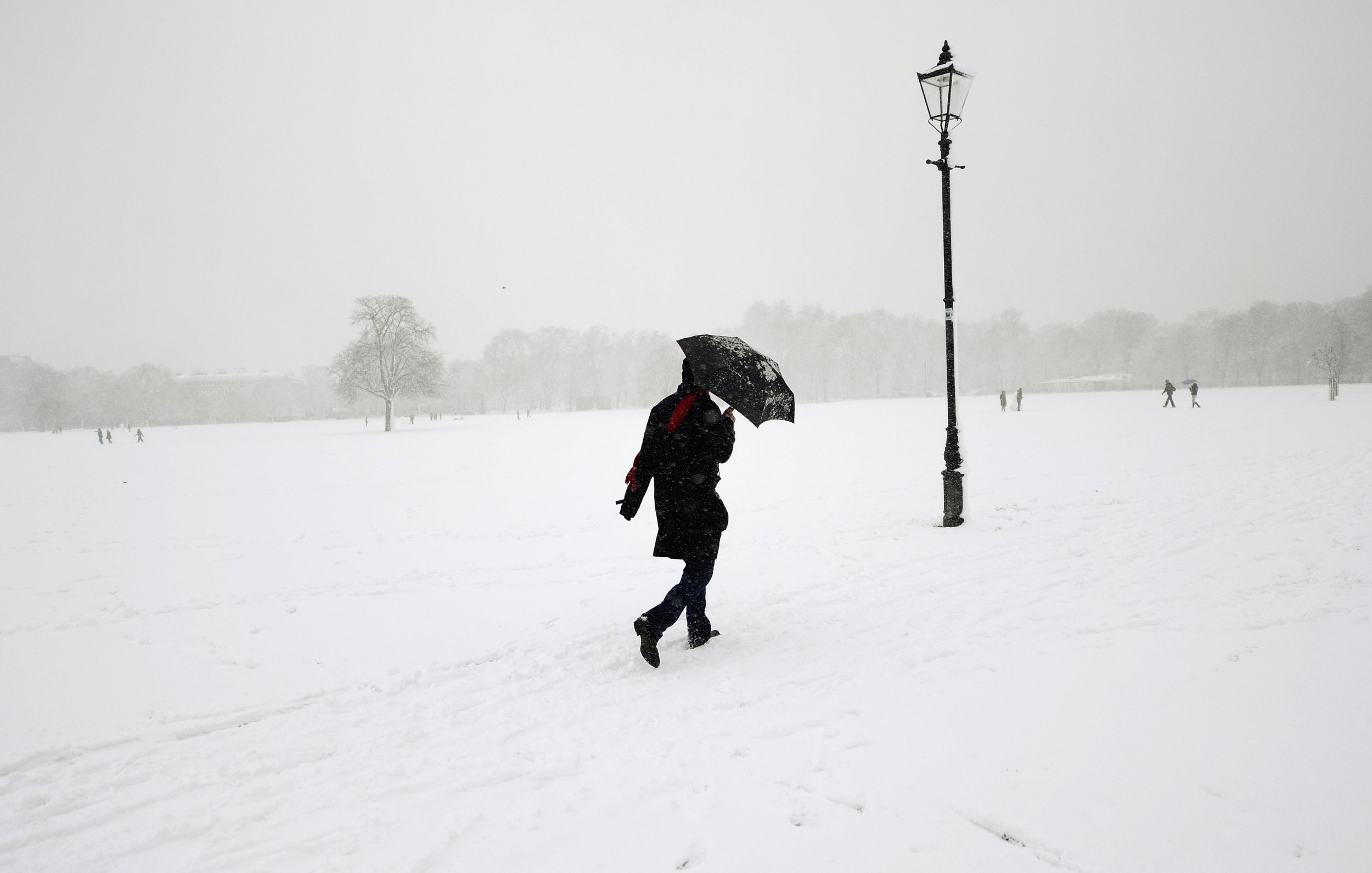 Europeans have never been able to rely on snow falling for Christmas, and this year it's even less likely with global temperatures on the rise and unseasonably warm conditions in the U.K.
A white Christmas—defined by the Met Office as one snowflake falling during the 24 hours of December 25—is so unlikely in the U.K. that bookmaker Ladbrokes has stopped taking bets on whether the country will be lucky enough to get snow in December. It's an "unprecedented" step that ends 40 years of predictions, the Evening Standard reports. But not a surprising one: It's just a few days before Christmas and the weather in the U.K. is so warm daffodils are springing up in parts of the country, including London.
Instead of snuggling up for a picturesque, snowy Christmas, the U.K. is more likely to be battered by wind and rain from a pair of storms, the second of which will bear down on Christmas Eve, AccuWeather reports. The odds are also in favor of London being warmer than Los Angeles on Christmas Day. In November, the World Meteorological Organization said 2011 to 2015 was the warmest five-year period on record.
Any snow across the U.K. will be "restricted to high ground of Scotland and northern England" over the Christmas period, according to the Met Office.
This December has been one of the mildest in the U.K. since the Met Office began recording data in 1960. Wales has seen an average temperature of 8.7 degrees Celsius, while southern England's digits have hovered around the spring-like 10 degrees Celsius, several degrees above normal for this time of year. The average temperature across the U.K. has been 7.1 degrees Celsius.
Elsewhere in Europe, ski resorts, unsurprisingly, might be the best bet for snow. Resorts in Norway—including Hemsedal and Lillehammer—and Sweden can expect up to 10 centimeters (3.9 inches) of snow by Christmas Day.
For those who want to escape the warm wave across the U.K but aren't in the mood for a full-on Nordic adventure, a quick search on Will I Get a White Christmas? could help decide where to go. Moscow has a 50 percent chance of snow, while Paris and Berlin both have a 25 percent chance.
Scandinavian countries and northwestern Russia are the most likely places to see the white stuff. A map created by Reddit user Haayoaie shows Finland, Norway and parts of Iceland have a high probability of snowfall over the next few days. The map mirrors one produced for skiers at Snow-Forecast.com, which predicts a near-complete lack of snow on continental Europe, but up to 10 centimeters (3.9 inches) across Finland, Sweden, Norway, Iceland and parts of Turkey and Georgia.
Hoping For a White Christmas in Europe? Keep Dreaming | Tech & Science