Horny Dolphin Forces Closure of Popular Beach After Rubbing Up on People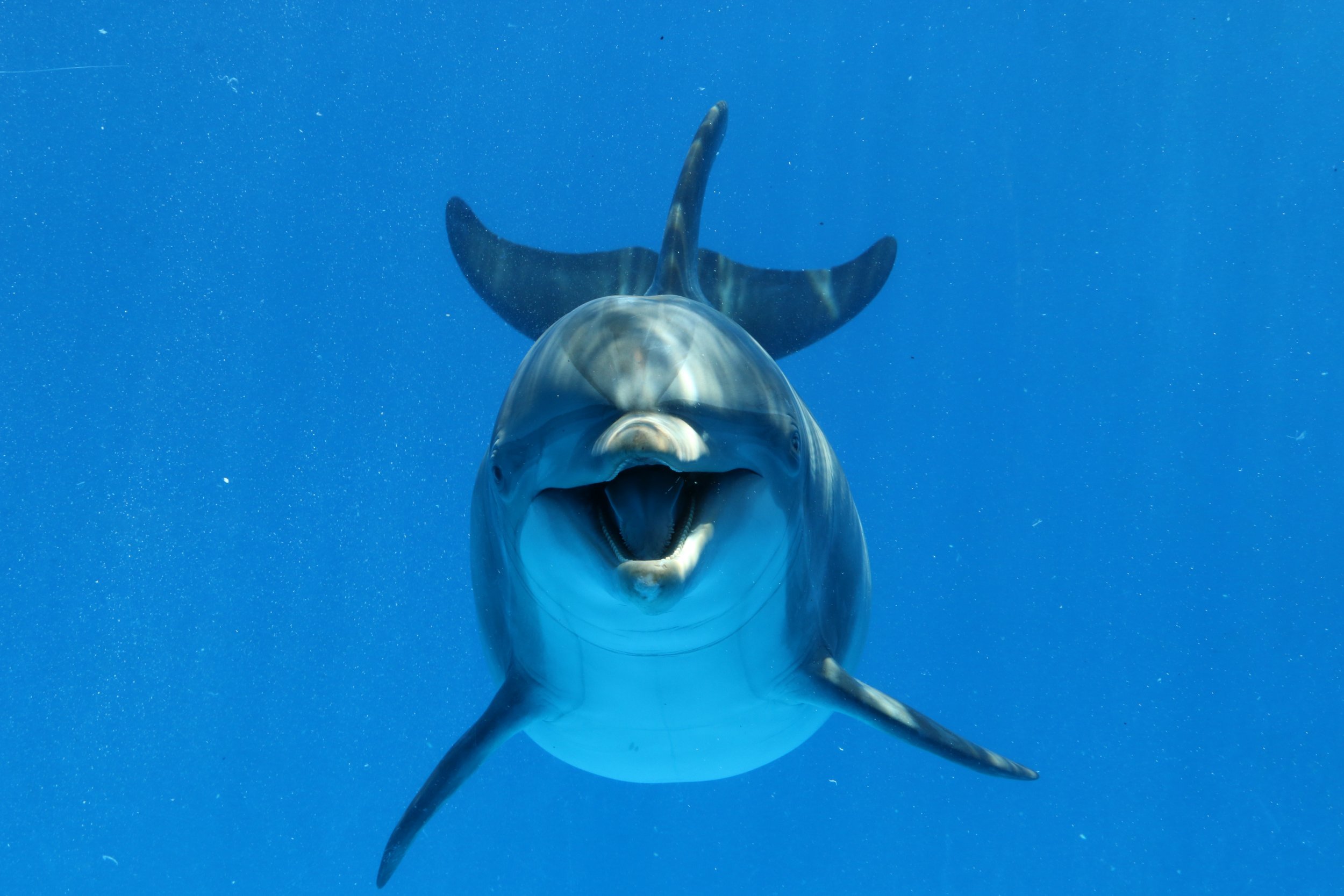 A popular tourist beach in northwest France has been closed because a sexually frustrated dolphin won't stop rubbing up against swimmers.
The beach in Landevennec, Brittany, is the regular swimming space of Zafar the dolphin, who locals often see frolicking. Schoolchildren sailing are often greeted by the dolphin. Lately, however, Zafar has had other things on his mind.
According to The Telegraph, Zafar has started rubbing up against swimmers, kayaks and boats. Zafar has even made an effort to keep people in the water and is using his nose to push swimmers back from the shore. His change in behavior kicked in a few weeks ago.
Landevennec Mayor Roger Lars has issued a statement saying laws for swimming in the area have now changed accordingly. "Swimming and diving are banned on the village shoreline… whenever the presence of the dolphin is confirmed," Lars said. "Approaching within 50 meters of the dolphin is also forbidden. Several swimmers were frightened. He (Zafar) even lifted up a woman swimmer last Thursday with his nose."
Lars's decision was met by public backlash, given the popularity of the beach. According to Times Live, Lawyer Erwan le Cornec is preparing a petition to overturn the ban, saying the response to Zafar was too drastic. "How many accidents involving a dolphin and a human have occurred in the region of Finistere since the two species have lived side-by-side?" he asked. "None. With this decree the mayor is trying to make out that the dolphin is almost like a ferocious beast, something that is completely unpredictable, able to drown people."
The ban has been enforced since Aug. 20 and states that no one can go swimming whenever the dolphin is spotted. Marine specialist at Oceanopolis sea park Sami Hassani supported it, warning that a dolphin's tail fin was capable of doing "serious damage."
Dolphins do not have a mating season, instead reproducing year round. Zafar is about 10 feet long.