'Horrible, Undemocratic': Wisconsin Voters Unhappy With Trump's Efforts to Throw Out Their Votes
Residents of two Dane and Milwaukee Counties in Wisconsin are increasingly upset over attempts by the re-election campaign of President Donald Trump to subtract their ballots from initial vote counts for the 2020 election.
"It's horrible," Barbara Summ, a Dane County voter who submitted an absentee ballot, told the Milwaukee Journal Sentinel. "The word is undemocratic."
The Trump campaign and Republican party are looking to throw out the ballots of at least 61,000 early voters in Dane County alone, the publication states. As of November 24, Trump was 20,608 popular votes behind his Democratic competitor, President-elect Joe Biden, in the state.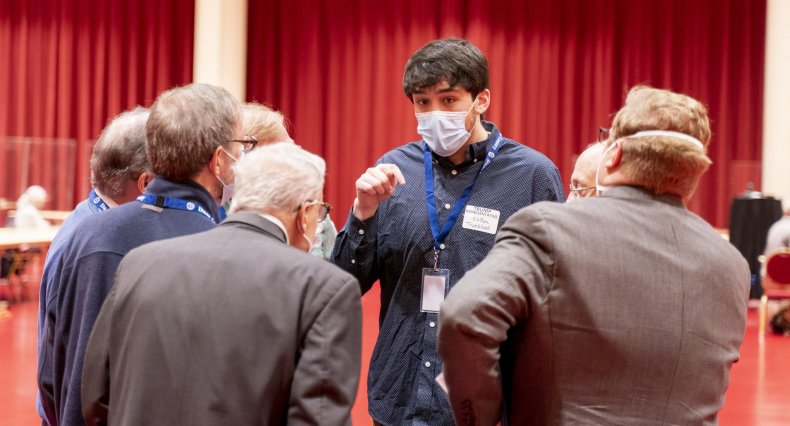 Last Wednesday, the Trump campaign formally requested a recount in the two counties, both of which are historically Democratic-leaning. Trump's campaign paid $3 million as required by state law so election officials could complete the task by December 1.
As of November 24, the unofficial vote count on the Dane County Clerk's website shows Biden with 260,157 votes and Trump with 78,789, a difference of 181,368 votes. As of the same date, the unofficial vote count on the Milwaukee County Clerk's website shows Biden with 317,251 votes and Trump with 134,355, a difference of 182,896 votes.
To overturn the state in Trump's favor, the Republican party would only have to invalidate a little less than 6 percent of both counties' total votes. Trump's campaign is specifically seeking to toss out early votes and absentee ballots.
Voting officials in both counties have accused Trump's observers of putting the recount behind schedule and breaking rules by interrupting vote counters with questions and objections to nearly every ballot pulled for investigation.
"I don't think they have the right," Alice Howard, a Black county resident, told the paper. "We all have a privilege of voting the way it's comfortable for us. No one should try to stop us from voting unless they want to go back to slavery days. This is our right and we have a choice of which way to do it and nobody has a right to tell us we can't."
By Monday, four days of recounting had passed, netting Trump an additional 41 votes in the two counties, according to the Wisconsin State Journal. Election officials in both counties have said they don't expect Trump to successfully overturn enough votes to change the state's electoral outcome.
On Tuesday, Republicans filed a lawsuit asking the Wisconsin Supreme Court to block certification of the presidential election results, essentially handing the power to name presidential electors to the state's Republican-controlled Legislature, the Associated Press reported.
Newsweek contacted the Dane and Milwaukee County Clerks' offices for comment.