Horrified Villagers Cut Open 20ft Crocodile and Find Remains of Man Missing for Two Days in Indonesia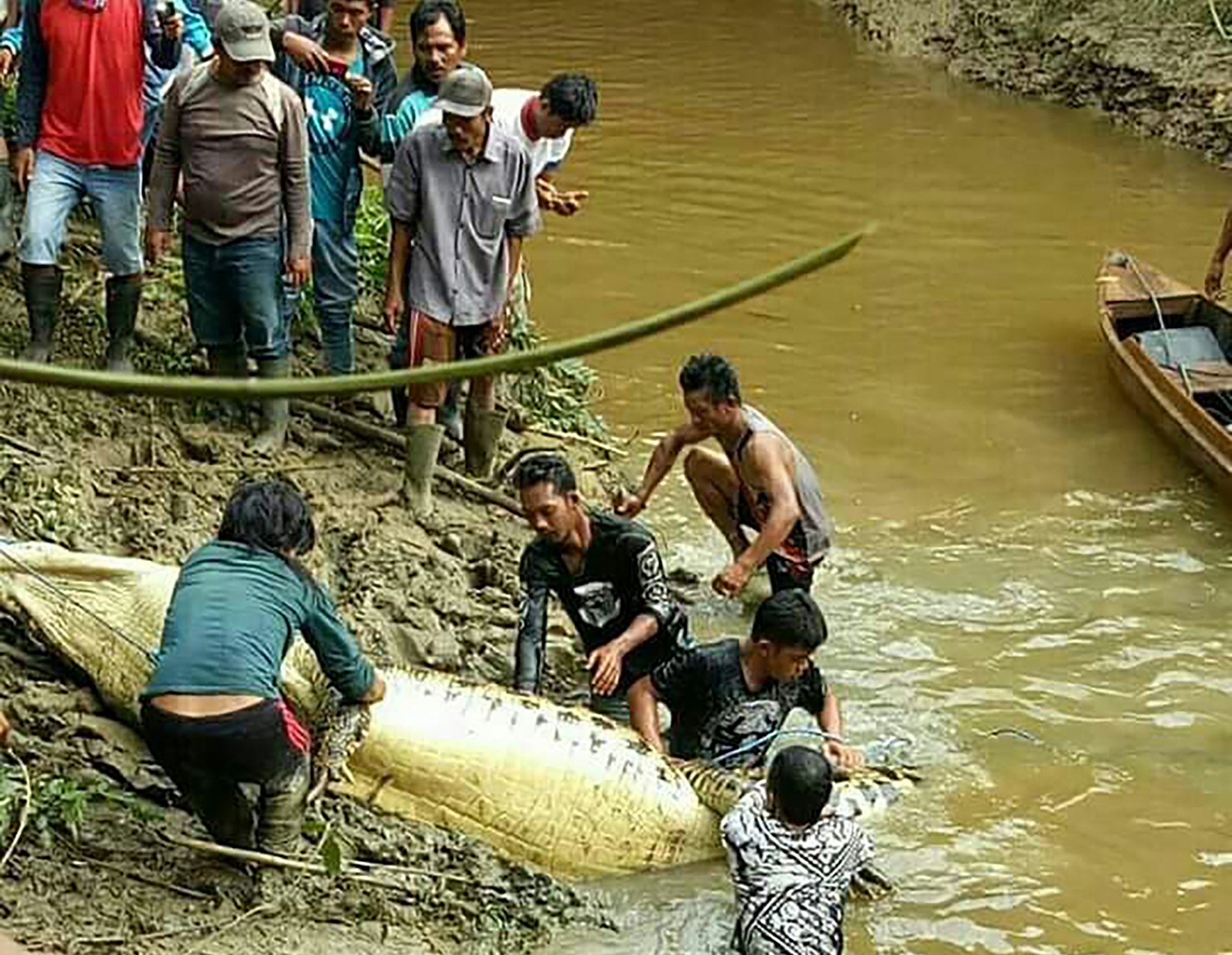 An arm and a leg believed to have belonged to a missing man have been found inside the stomach of a 20ft crocodile in Borneo, Indonesia, which was sliced open by local residents.
The remains of 36-year-old palm oil plantation worker Andi Aso Erang were found inside the crocodile two days after he went missing. He had been searching for clams in the river in Sandaran subdistrict, East Kutai.
His family, along with several villagers from Marukangan, began a search for Erang, but were only able to find his flip-flops and motorcycle by the side of the river, reported Agency Presse France.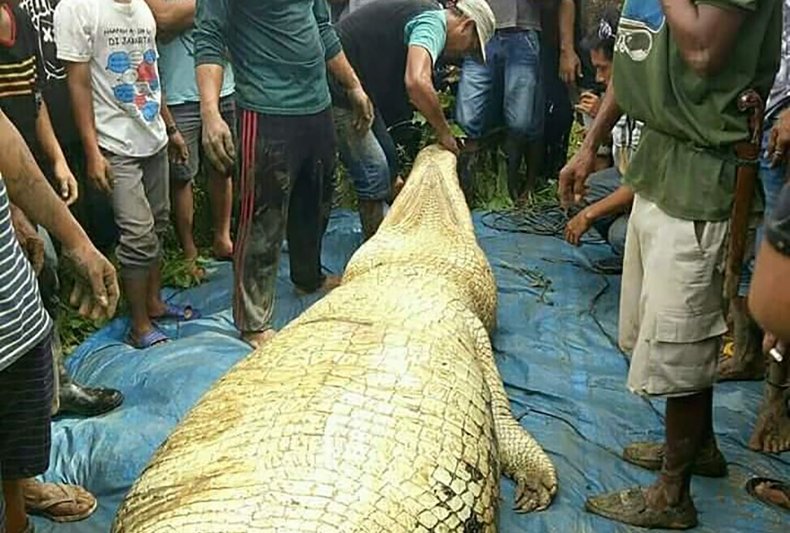 His body ­—missing parts of two limbs—was eventually found floating in a different part of the river Kalimantan, the Indonesian part of Borneo shared with Malaysia.
Sparking fears the plantation worker had been devoured by a crocodile, police officer Eko Supraptono spotted a 20ft creature close to where he Erang was reported missing. He shot it five times, the Jakarta Post reported.
Several local authorities and villagers then pulled the crocodile out of the river in Marukangan, where they made the gruesome discovery of a left arm and leg.
The victim's wife, Anisa, said: "I never expected he would end up in a terrible situation like this."
East Kutai Police Chief AKBP Teddy Ristiawan added "The victim Andi Aso Erang had said goodbye to his wife. He did not return to his family's home.
"The victim's wife, Anisa, together with his brother Amat, immediately searched for the victim around the edge of the Kebuyahan River, Marukangan Village.
"After a day, he had not returned and after searching, motorcycles and sandals were found on the banks of the river.
"On Thursday, March 1, around 3am, the victim Andi Aso Erang was found floating on the edge of the Kebuyahan River in a state of death with no left foot and left hand. His body was evacuated to his parents' house.
"Then around 3.30am, not far from the location of the discovery of the victim, the search team found a crocodile alleged to have killed the victim. Village leader Polairud Brigpol Eko Supraptono shot the crocodile five times which caused the crocodile to die."
At least six people were killed in crocodile attacks in the East Kutai area in 2016, according to the Jakarta Post.