The Horrifying True Story of The Sharon Tate Murder: Charles Manson, Hollywood Stardom and More
Sharon Tate's story has been captivating audiences for years, and will come alive again in Once Upon A Time In Hollywood, the latest Quentin Tarantino film starring Margot Robbie. Tate is still a show-stopping figure for many reasons. First, she was a Hollywood starlet with a bright future ahead. She was pregnant, she was beautiful and she was one of the horrific murders led by cult leader Charles Manson.
Because of her untimely death, Tate's name has become synonymous with Manson, but that's all starting to change given the recent exposure to her full life and story. Earlier this year, Hillary Duff played the starlet in The Haunting of Sharon Tate. Now, Robbie will put her own spin on the iconic star and her unfortunate death.
So what's the real story? Here's everything you need to know while watching Once Upon A Time In Hollywood. The film was released on Friday, and you may be surprised to find Tate's ending in the film is much different from the real story.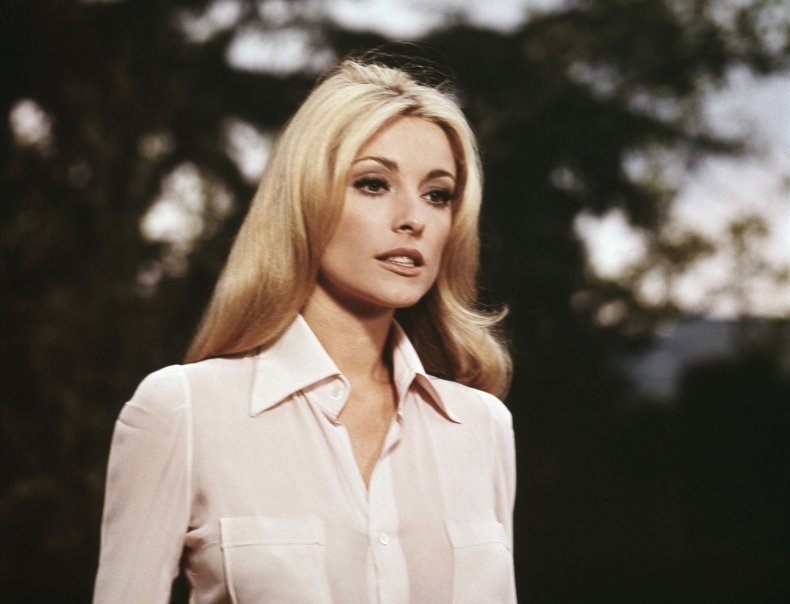 In real life, Tate was murdered on August 8, 1969. It was a summer filled with deaths and national murders—the Zodiac Killer and plenty of other serial killers were active. But the Manson family was different. Though Manson is considered one of the most notorious murderers in American history, he didn't actually kill Tate. Instead, he left her death in the hands of his family members, who were nearly hypnotized by their involvement in the cult. It's important to note that none of Manson's family members were biologically related to him. They were primarily runaways and hippies who'd left home and found a community within his leadership.
At the time, Tate was married to Roman Polanski. He was out of town, according to The Independent. His trip may have saved his life given on the night of her death, the Manson family killed four other people in the Tate/Polanski home.
Tate was in no way associated with Manson at the time of her death. Her murder was not specific to her identity, but rather, to the home she lived in. The Tate/Polanski home was once the home of a record producer, Terry Melcher, who didn't want to work on music with Manson, who was an aspiring musician. In revenge and anger, Manson ordered members of his family to kill everyone in the house.
It's unclear who actually killed Tate. She was stabbed 16 times. Four of Manson's family members were responsible for the murders: Tex Watson, Linda Kasabian, Patricia Krenwrinkel and Susan Atkins, according to Britannica.