New Horror Movie 'Midsommar' Has People Terrified: 'One of the Most Captivating and Disturbing Films I've Ever Seen'
New horror movie Midsommar has been released in theaters, and people are already calling it the scariest film you will see all summer.
The folk horror flick, written and directed by Ari Aster, follows a group of friends who travel to Sweden for a pagan festival that occurs every 90 years and encounter sinister activities being conducted by a cult.
With the movie released on Wednesday, people took to social media to declare how frightened they were by the picture.
One person wrote on Twitter: "Midsommar is one of the most captivating and disturbing films I've ever seen. From beginning to end I was glued to the screen, dreading the outcome of every scene. Ari Aster is a phenomenal director, and expertly drew me in to his chilling vision. What a goddamn brilliant film."
"Wow, just wow. Ari Aster is on another level with MIDSOMMAR. Bright, beautiful, bold terror. Can't wait to see it again. There's so much to unpack here," posted one person, while another wrote, "We don't deserve Ari Aster. Beautifully, beautifully f***ed-up s***."
Critics have also praised the film, with the movie holding an 82 percent approval rating on review aggregator Rotten Tomatoes, and on Metacritic it has a weighted score of 71 out of 100, indicating generally favorable reviews.
Pete Travis in Rolling Stone declared in his review, "If you're looking for the scariest movie ever shot in blinding sunlight, the raw and riveting Midsommar is it," while writing for RogerEbert.com, Tomris Laffly called Midsommar "a terrifically juicy, apocalyptic cinematic sacrament that dances around a fruitless relationship in dizzying circles."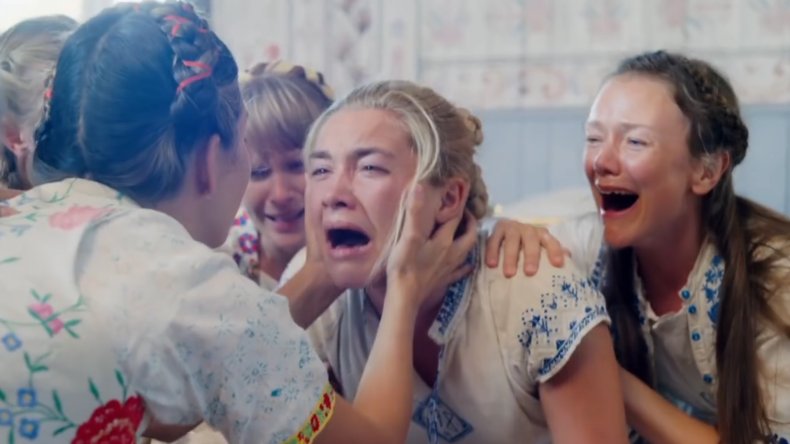 But not all critics were effusive in their praise for the film. In a negative review in Little White Lies, Hannah Woodhead called Midsommar a disappointment, saying that "the intriguing concept of the pagan festivities is never fully explored, and the gore feels oddly sedate, rendering Midsommar a strangely toothless beast."
Distributed by A24, Midsommar stars Florence Pugh, Jack Reynor, William Jackson Harper, Vilhelm Blomgren, and Will Poulter. The film is the second movie written and directed by Ari Aster, who came to attention last year with his debut horror film Hereditary. Starring Toni Colette, Alex Wolff, Milly Shapiro and Gabriel Byrne, the movie told the story of a family haunted by the death of their mysterious grandmother.