Horror Movies on Amazon Prime July 2018: Herzog, Stephen King and 'The Predator' Team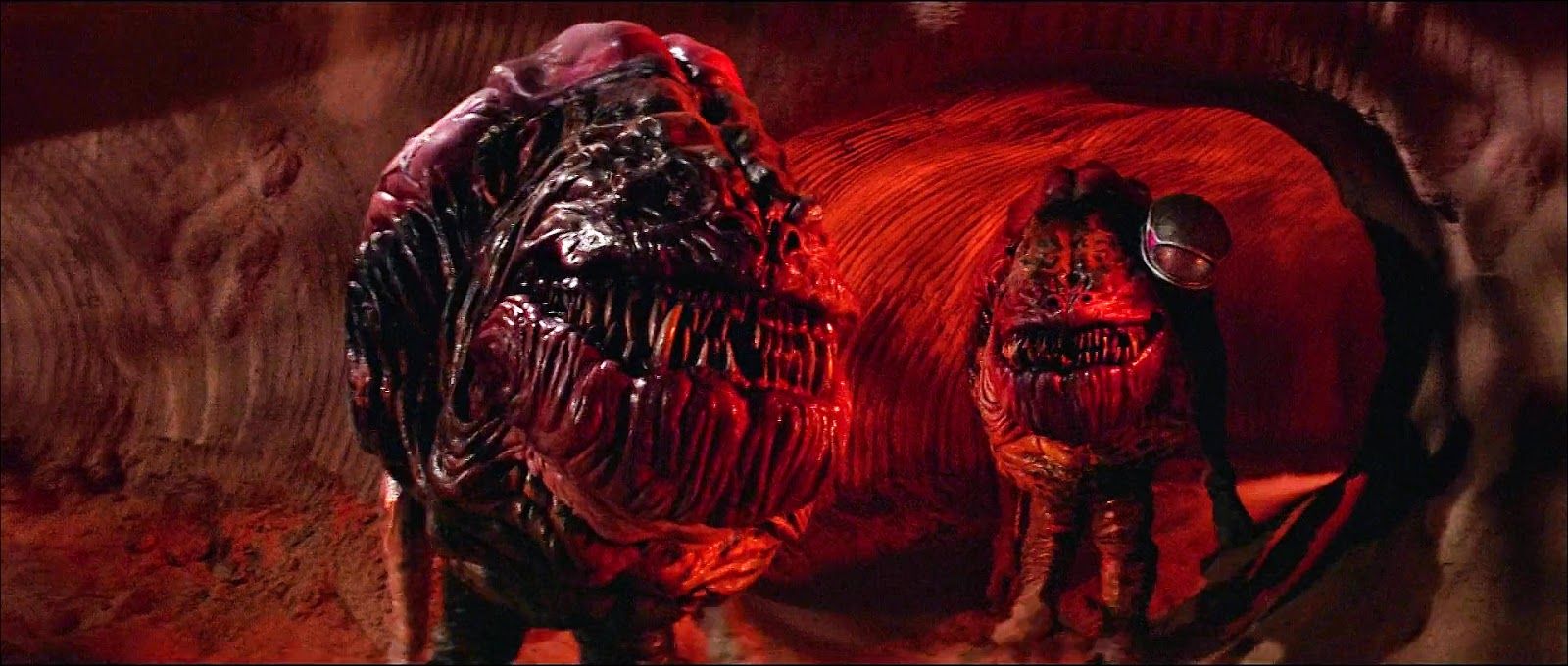 Finding a wide selection of movies to stream is getting trickier, particularly if you're determined to stick to the big three streaming services: Amazon Prime, Netflix and Hulu. But when it comes to horror movies, Amazon Prime is the victor, handily.
Prime has a huge selection of great horror movies already, including Friday the 13th, Event Horizon, House on Haunted Hill, Humanoids from the Deep, The Witch, Carrie, The Texas Chainsaw Massacre 2, Prom Night, Asylum, The Legend of Boggy Creek, The Incubus, Spider Baby, The New York Ripper, Evilspeak, Opera, City of the Living Dead, The Stepfather, The Toxic Avenger, Deep Red, The Company of Wolves, Blood Rage, Diabolique, Body Parts, Corridors of Blood, Reflections of Evil, There's Nothing Out There, Phenomena, Torso and The Blood Spattered Bride. Phew, deep breath. That's a pretty incredible lineup—supplement with a Shudder subscription and you have all the makings for a terrifying summer.
There are even more great horror movies coming in July. Here's what's streaming on Amazon Prime, starting July 1.
Horror Movies Streaming on Amazon Prime, July 2018
American Psycho (2000)
More essential than ever. If it seemed outlandish in 2000, there's now no question just how well serial killer Patrick Bateman (Christian Bale) would fit in with the financial elite.
American Psycho 2 (2002)
Angel Heart (1987)
Incident at Loch Ness (2004)
In most ways an unremarkable mockumentary, Incident at Loch Ness's greatest stroke of genius was recruiting Werner Herzog as the fictional "director," one of the first movies (other than Herzog's own) to recognize the director's magnetic onscreen persona, which has since made him something of a cult icon, with cameos on Rick and Morty and Parks and Recreation.
Invaders from Mars (1986)
Directed by Tobe Hooper (The Texas Chain Saw Massacre) and co-written by Dan O'Bannon (Alien), Invaders from Mars should have been great. Instead, it's a mess. Still, it's almost worth it for some of the best and silliest alien designs ever created.
Jeepers Creepers (2001)
Killer Klowns from Outer Space (1988)
Late Phases: Night of the Lone Wolf (2014)
Maximum Overdrive (1986)
Stephen King directed one movie, smack dab in the middle of his cocaine days, and it's about machines coming to life and trying to kill Emilio Estevez. Maximum Overdrive is a very special piece of work, complete with an AC/DC soundtrack and a malevolent ATM that keeps calling King (in a cameo role) an asshole.
Monkey Shines (1988)
Maybe the most fun non-zombie George Romero movie (next to his masterpiece, Knight Riders), Monkey Shines is about a helper monkey, Ella, murdering whoever her quadriplegic ward doesn't like. Part slasher, part, uh, pet thriller (?), there's nothing like Monkey Shines.
Mulholland Drive (2001)
It's been about a year since Twin Peaks: The Return and the punch-drunk afterglow from that one-of-a-kind series is finally beginning to fade. What better time to revisit David Lynch's dreamlike Mulholland Drive, which features one of the single best jump scares in movie history?
The Haunting of Molly Hartley (2008)
The Monster Squad (1987)
The Monster Squad is better than The Goonies. Writer-director Fred Dekker and co-writer Shane Black are teaming up again in 2018 for The Predator (this time with their roles reversed), which will probably be very different from this charming kid's horror movie.
Zodiac (2007)
Though we've gained much, Amazon Prime will also be losing some horror movies in July, including Friday the 13th, the Wishmaster movies and most tragically, Escape from New York.