There's a lot of new and old horror movies coming to Blu-ray in October. If you're sick of the streaming selection, sick of scrolling through the same anemic Netflix categories over and over, then maybe it's time to branch out. It's been a good few years for horror movies and that's been doubly true on the Blu-ray release scene, where boutique outfits are putting out awesome 2k and 4k restorations of hard-to-find horror. As Halloween approaches, the horror haul is more of a bloody glut than ever.
In our list of more than 66 upcoming releases, check out Blu-ray releases with parentheticals, typically indicating a restoration and plenty of special features from known Blu-ray experts and genuine horror junkies like Vinegar Syndrome and Arrow Video.
October 2
All Light Will End
Annabelle / Annabelle: Creation Two-film collection
Corpse Prison
Death Race: Beyond Anarchy (New movie)
Feral
Nightwing / Shadow of the Hawk Double feature
Rob Zombie's Halloween (Collector's Edition Steelbook)
Rooster Teeth's Blood Fest
Tales from the Hood 2 (New movie)
The First Purge
The Night Stalker
The Night Strangler
The Spiral Staircase
Trick 'r Treat*
In a new Collector's Edition from Shout! Studios, the upcoming Blu-ray release of the 2007 horror anthology includes a new 2K scan, deleted scenes, behind-the-scenes interviews and documentaries and commentary from director Michael Dougherty (Godzilla: King of the Monsters).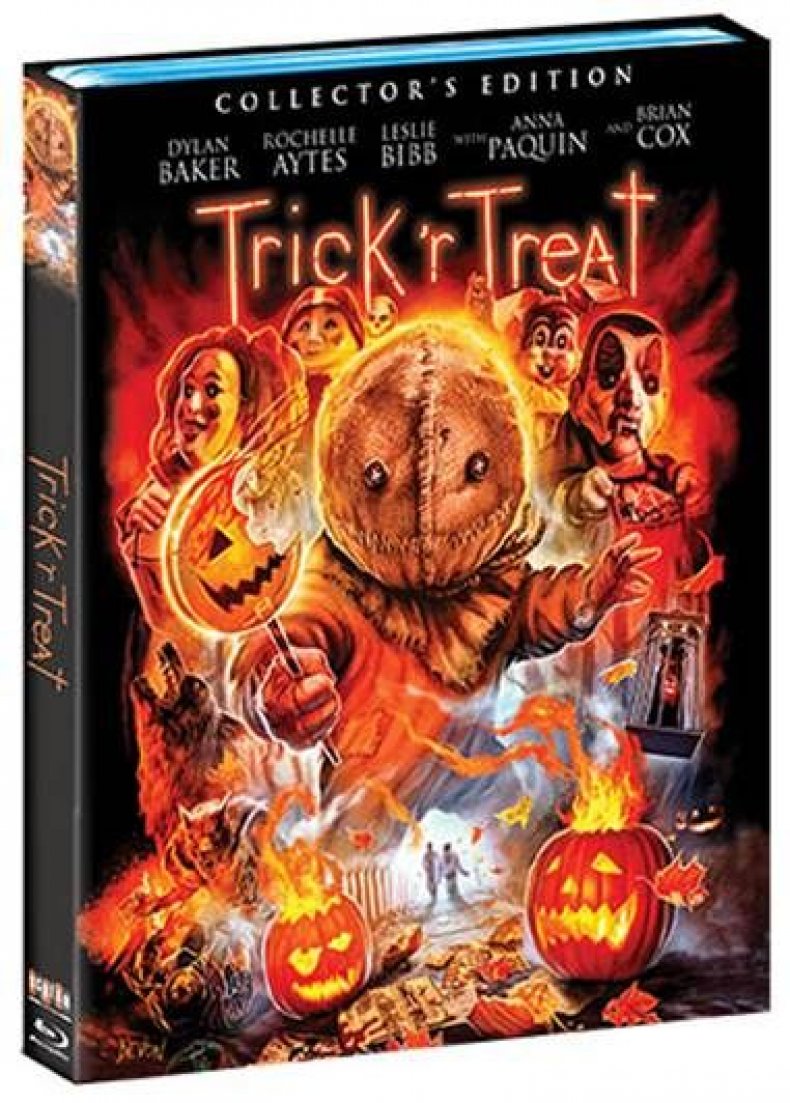 Wolfcop / Another Wolfcop Wolfpack Collection
October 6
October 9
Against the Night
Along Came the Devil
American Fright Fest
Blood Lust (Mondo Macabro)
Bong of the Living Dead
Deadly Crush
Evil Dead (4K)
Hotel Transylvania 3: Summer Vacation
Prehysteria!
The Forest of the Lost Souls
The Unnameable
Trashploitation (Grindhouse Trailer Collection)
October 12
October 16
An Accidental Zombie Named Ted
Ash vs. Evil Dead The Complete Collection (Seasons 1–3)
Cold Skin
Cut and Run
Down a Dark Hall
Invasion of the Body Snatchers (Olive Films)
The Ghost of Sierra de Cobre
The House on Sorority Row
The Last House on the Left (Remake)
Tremors 5: Bloodlines
Trilogy of Terror
Unfriended: Dark Web (Our review)
October 23
3 Dead Trick or Treaters
1990: The Bronx Warriors / Escape from the Bronx / The New Barbarians (Blue Underground Post-Apocalyptic Collection)
Blood and Black Lace
Deadbeat at Dawn (Arrow Video)
I Bought a Vampire Motorcycle (Kino Lorber)
Maximum Overdrive* (Vestron Video)
This will be the first time Stephen King's single directorial effort will be available on Blu-ray in the United States. It's a rad movie about machines coming alive. A soda machine kills a baseball team. The Blu-ray includes commentary (though none from King, sadly), featurettes, trailers and TV spots.
Night of the Living Dead* (Tom Savini's 1990 remake)
Tom Savini's 1990 color remake of Night of the Living Dead is very much in the spirit of the original, with one major change: Barbara turns into a total badass this time. "I had just seen Alien and Sigourney Weaver was this outlandish warrior, so I was thinking of a woman hero, and I said 'Why can't Barbara come back and help these people?'"
Patient Zero
Sisters (Criterion)
Spontaneous Combustion
The Devil's Doorway
Trauma
October 30
12 Monkeys (Arrow Video)
American Exorcist
Blood Harvest (Vinegar Syndrome)
Def by Temptation (Vinegar Syndrome)
Mandy (Our review )
Our House
Slender Man (Our review)
Torso* (Arrow Video)
Italian director Sergio Martino made a lot of awesome, pulpy horror movies, including Island of the Fishmen (or Screamers) and giallo [Italian horror genre] Your Vice is a Locked Room and Only I Have the Key, but Torso is his masterpiece, a chilling and stylish slasher. This new Blu-ray from Arrow Video includes both the 94-minute Italian version and the 90-minute American cut of the movie.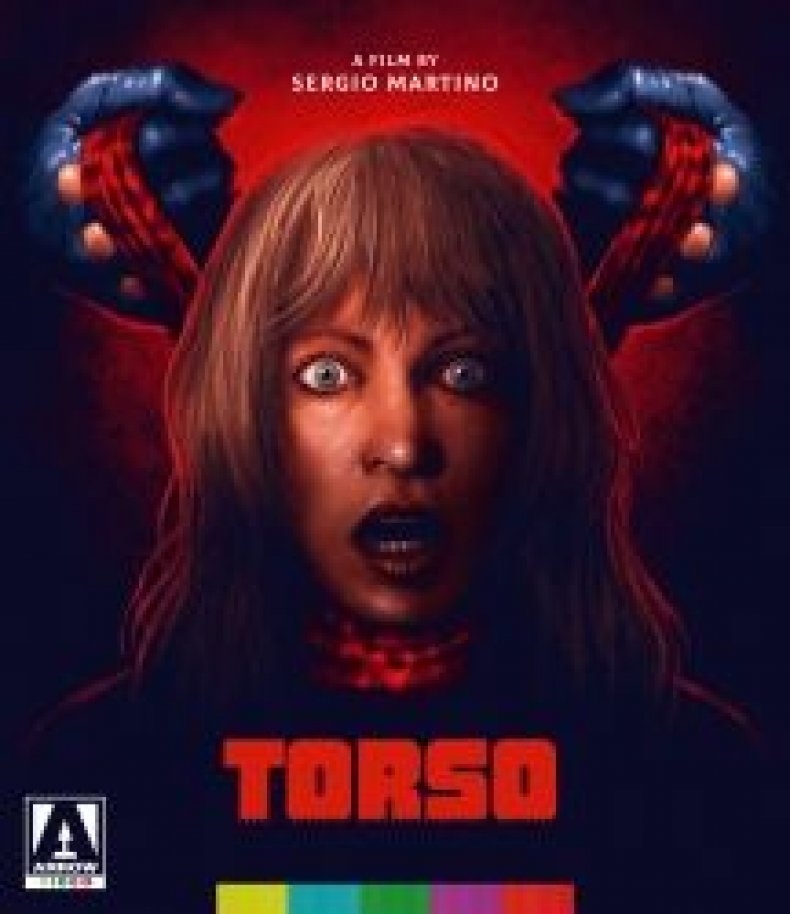 The Incubus (Vinegar Syndrome)
The Killing Kind (Vinegar Syndrome)