Nightclub In Miami Sparks Outrage After Woman in Bikini Rides In On White Stallion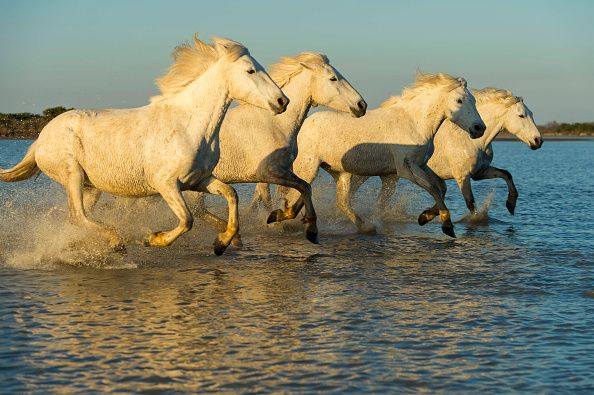 Miami officials are done horsing around with a Miami nightclub after they allowed a woman in a bikini to ride into their establishment on a white stallion.
The owners of the Moaki Lounge in South Beach had their license revoked on Friday after video of the horse entering the crowded nightclub became viral on social media, raising concerns about safety hazards and animal cruelty. They could be a target of a criminal probe.
"I was disgusted and offended that any legitimate business person would think this is an appropriate action to take," said City Manager Jimmy L. Morales. "This activity was not permitted, and as soon as we became aware, I immediately instructed staff to act swiftly in remedying this situation."
Miami Beach Mayor Dan Gelber stood by Morales's decision to revoke the business license, and called the actions idiotic.
"What kind of idiot would do something like this to an animal and endanger people's lives at that club?" Gelber told the Miami Herald. "It's not tolerable, not right, not humane."
In the video, a woman wearing a dark-colored bikini is riding the horse through the crowd, but the horse becomes spooked and suddenly bucks, causing the woman to fall to the ground.
Many clubgoers screamed and backed away, but clapped when the woman and horse got back up and were led away. Authorities have already opened up a criminal investigation.
The animal's well-being was also a big concern, but authorities were able to locate the horse and have said the animal is in good health.
"Miami Dade PD's animal experts have located the horse that was at Mokai," Miami Beach police spokesman Ernesto Rodriguez said in a statement. "The horse has been inspected and deemed to be healthy and safe."