Hospital Asks Midwives to Stop Using Terms 'Breastfeeding,' 'Breast Milk' to Be More Inclusive
A U.K. hospital has issued new guidelines encouraging midwives to stop using terms such as "breastfeeding" and "breast milk" in an effort to be more inclusive of transgender and nonbinary people.
The Brighton and Sussex University Hospitals NHS Trust (BSUH), a regional teaching hospital working across two sites, is urging staff to use phrases such as "birthing parents" and "human milk" instead of language that addresses only women.
"At BSUH we acknowledge the additional challenges that gender identity can have on pregnancy, birth and infant feeding. We recognize the importance of providing inclusive, respectful perinatal care to all pregnant people and their families," BSUH said in a statement published on its website in January.
"We are proud to care for trans and non-binary (including agender, bigender and genderqueer) people as birthing parents and co-parents, and to celebrate and affirm their journey to parenthood," the statement added.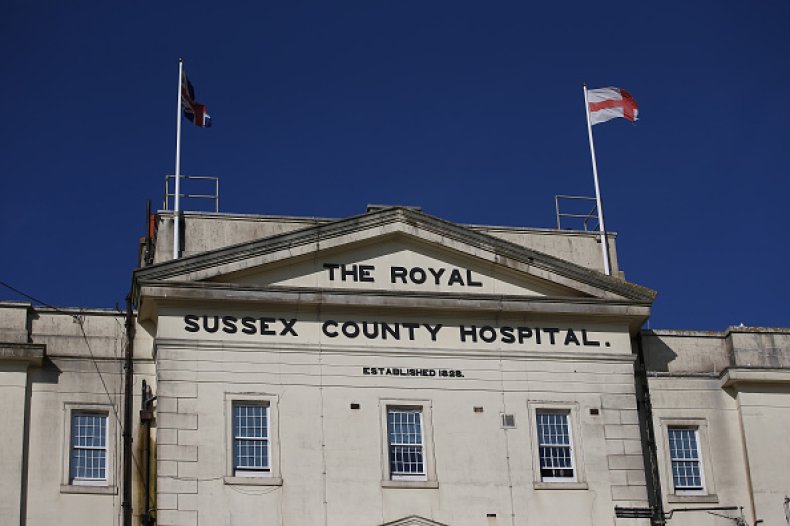 According to the hospital's new guidelines, "maternity care" will now be called "perinatal services."
The new language also aims to address nontraditional families by expanding the terms used to refer to them.
The word "woman" was expanded to include "women or person," and "mother" to include "birthing parent." Instead of the term "father," the terms "parent," "co-parent" or "second biological parent" will now be used, according to BSUH.
The hospital's perinatal department shared the updated guidelines on Twitter Tuesday, saying that the language is intended to encourage inclusivity without diminishing the role of women in childbirth.
"Our approach has been carefully considered to be inclusive of trans and non-binary birthing people without excluding the language of women or motherhood," Brighton and Sussex Maternity said in a tweet.
Elizabeth Brandeis, vice president of the Canadian Association of Midwives, told Canadian news outlet CTV News on Wednesday that it is important for midwives and hospitals staff to understand that "not everybody who is pregnant identifies as a woman and that gender itself isn't always binary for people."
Brandeis added that not recognizing the different identities of pregnant people can make those giving birth feel disconnected from themselves and their children.
"Inclusion promotes equity and safety for everyone, not just for marginalized people, but making everybody feel reflected in [a midwife's] recommendations and in a way that values the human rights of everybody," Brandeis said.
BSUH has two main locations, the Royal Sussex County Hospital in Brighton and the Princess Royal Hospital in Haywards Heath.
Newsweek reached out to the BSUH communication team but didn't hear back in time for publication.
Newsweek, in partnership with NewsGuard, is dedicated to providing accurate and verifiable vaccine and health information. With NewsGuard's HealthGuard browser extension, users can verify if a website is a trustworthy source of health information. Visit the Newsweek VaxFacts website to learn more and to download the HealthGuard browser extension.