Hospital Cleaners Are Not Effective Against Superbug Fungus, Could Increase Risk of Spread
Following the Centers for Disease Control and Prevention's [CDC] announcement that a highly transmissible, drug-resistant fungal infection has been discovered in the U.S., health experts are warning hospitals to take extra precaution and use special disinfectants to minimize the risk of spread.
"A lot of the chemicals and disinfectants and cleaners that hospitals use to clean their surfaces, to clean their environments are not effective against Candida auris," Dr. Floyd Wormley, associate provost for research and dean of graduate studies at Texas Christian University, told Newsweek on Friday.
"Therefore, it's able to stick around, even after you do cleaning. So, it's very important that you utilize disinfectants that have been shown to be effective against Candida auris when you're disinfecting the hospital environment, particularly when you know that it's there," Wormley said.
On Thursday, the CDC reported the emerging fungus, Candida auris, has been discovered in a Washington, D.C. nursing home and at two Dallas area hospitals. It can be spread through patient contact or contaminated surfaces and can turn deadly if it enters the bloodstream, heart or brain.
Of the five people who were fully resistant to treatment between January to April, three of them died.
With the CDC warning that the fungus "presents a serious global health threat," experts say there are several reasons Candida auris is worrisome.
Not only can Candida auris be deadly and hard to disinfect, it is also easily misidentified.
"This particular Candida species requires various molecular testing to be identified, otherwise you can misidentify," Dr. Nikhil Bhayani, infectious disease physician advisor at Texas Health Resources, told Newsweek.
"If you go to treat it with the commonly used drugs, it's resistant. It can linger and cause damage," Wormley said. "It primarily causes illness in people who have severely weakened immune systems, who are severely immunocompromised."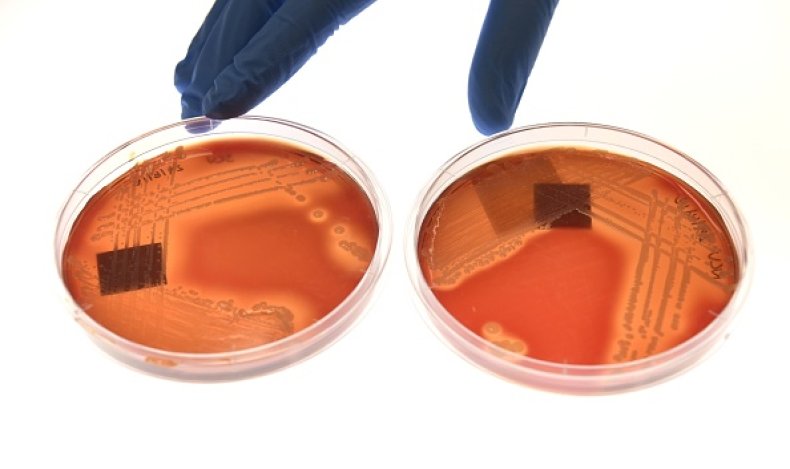 Because the fungus mainly affects patients who already have medical problems and often occurs in people who frequently visit hospitals or live in nursing homes, Wormley said hospitals need to be extra careful at disinfecting surfaces, especially as COVID-19 hospitalizations are once again on the rise due to the Delta variant.
"You have a lot of immunocompromised people showing up hospitals and they're being placed on ventilators. They're severely immunocompromised," he said. "If [Candida auris] is in the hospitals in those wings where those patients are, it could definitely be a problem."
He continued, "If you look at the population of people who suffer from COVID, those people will show up to the hospital with COVID on ventilators—they are a population that we need to worry about."
While healthy individuals shouldn't be concerned about Candida auris infections, they can be carriers of the fungus and pass it onto an immunocompromised person, who may then suffer more adverse effects of the fungus.
"You yourself have little to worry about because you're immunocompetent, but you can potentially serve as a carrier to infect other people," Wormley said.
"We do have researchers and scientists working on new drugs to treat this infection," he added. "I don't want individuals to think that this is a hopeless situation, that there's a superbug spreading and there's nothing we can do about this. There's research going on right now to come up with different treatments that are effective against Candida auris."
While the fungus can kill patients, doctors are unsure if it is more deadly than other species. Preliminary data suggests that 30 to 60 percent of people with Candida auris infections have died, although many of these patients already had other serious illnesses.
"With all this spread that we've been seeing across the country we're really encouraging health departments and facilities to be more proactive instead of reactive to identifying Candida auris in general," CDC's Meghan Lyman told STAT News. "We've found that controlling the situation and containing spread is really easiest when it's identified early before there's widespread transmission."