Hospital Cover-Up? Photo-Taking Doctor Allegedly Sexually Abused 1,000 Kids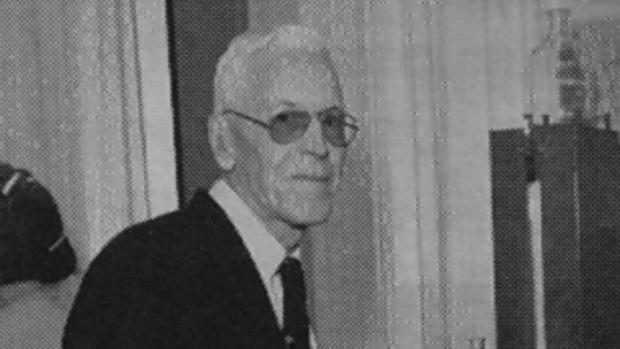 Rockefeller University Hospital on the Upper East Side in New York has acknowledged that Reginald Archibald, an endocrinologist and child growth specialist, most likely sexually abused more than 1,000 child victims over perhaps 40 years, confirmed attorneys representing the abused.
The hospital reportedly mailed 1,000 letters in October to alleged victims, asking for more information, and revealed via an online statement that it had evidence of the doctor's "inappropriate" behavior, reported The New York Times.
Former patients who spoke to CBS News said the hospital failed to contact them until after they received the letters.
It may be the largest case of sexual abuse by one person in the United States, CBS News reported Tuesday in interviews with some of the survivors, former patients of Archibald, a "highly regarded" growth specialist who claimed to treat children who matured at a slower rate than their peers.
Furthermore, former victims — now adults — are looking for instant camera photos Archibald took of them in the examining room that did not emerge as part of official medical records.
CBS News reported that hospital officials said they "deeply regret pain and suffering caused" and that they are investigating the allegations.
Reportedly, Archibald recruited others for similar "studies" when he was the self-described doctor at the Madison Square Boys' Club.
At least 100 victims have come forward, reported PIX 11 television Tuesday. Some expressed dismay and shock at the hands of a doctor supposedly revered in his profession at the time. Archibald is not around to face his accusers, as he died in 2007, reported The New York Times.
Gail Coleman, who was 11 years old when Archibald examined her, told CBS News she's angry because the doctor took pictures. He instructed her to stand naked as he snapped Polaroid photos.
"Those pictures are what has haunted me through the years," she said.
"Every single day that I don't know anything about these pictures and where they are — I am being re-victimized," Coleman added in a PIX 11 television interview.
However, when Rockefeller University Hospital complied to her request in 2003 for her medical records, no photos were included.
"I got my medical records back and there were no pictures and that tells me they weren't for medical research," said Coleman. "They were for him."
Last October, officials reported to police that they had investigated complaints about Archibald's "inappropriate conduct" in 2004, but recently they dug up even more credible complaints stretching back to the 1990s.
Her law firm fielded hundreds of calls after the 1,000 letters went out, said attorney Jennifer Freeman.
"That says that are a tremendous number of victims out there," Freeman told CBS News.
Matt Harris, who was 14 at the time, said Archibald was revered — and reportedly able to treat children who had trouble growing taller. But he and several other victims expressed freely their betrayal — at the doctor and the alleged hospital cover-up.
"When something like this happens to you, you're kind of robbed of hope," said Harris. "Robbed of trusting people, trusting institutions, trusting humanity."
"The hospital has to take some responsibility for this," said Mitchell Scher, who was only 5 years old at the time. "To me, they covered this all up."
The New York Times reported that the hospital first learned of credible allegations against Archibald in 2004.
"To know that they knew about this in 2004 and didn't reach out to people, it's absolutely outrageous," Harris told The New York Times.
Some victims told The New York Times their earlier complaints to the hospital and authorities were not investigated.
PIX 11 television reported that attorneys have given Rockefeller University Hospital — formerly known as Research University — 30 days to release all photo information.
Lawyers representing the victims have also asked the New York Attorney General to investigate.