Hospital Explosion Gatesville Texas Latest: Everything We Know About Coryell Memorial Explosion
At least one person was killed and another 12 were injured in an explosion at a hospital in Gatesville, Texas, Tuesday. First responders were called to the medical facility, west of Waco, in the afternoon after reports of a massive blast at a construction site.
Witnesses described widespread debris, plumes of black smoke and nurses rushing back into the scene to help anyone who may have been injured or trapped. Some details remain unclear, but here's what we know so far about what happened, the extent of the injuries, the cause of the explosion and how to help.
What Happened
First responders were called to the scene of an explosion at Coryell Memorial Hospital around 2 p.m. local time. Witnesses described hearing an incredibly loud bang, and photos from the scene showed black smoke billowing from the area. The explosion caused a partial building collapse, authorities said.
A disaster response protocol was put in place immediately following the blast at the medical facility, which includes various health care operations like a licensed hospital, an emergency room and long-term care facilities. Patients were immediately evacuated and transported to other facilities, hospital spokesperson Carly Latham told KWTX-TV.
The explosion knocked out power in the hospital and in hundreds of nearby homes. Most of the power was restored by early Tuesday night, the Fort Worth Star-Telegram reported.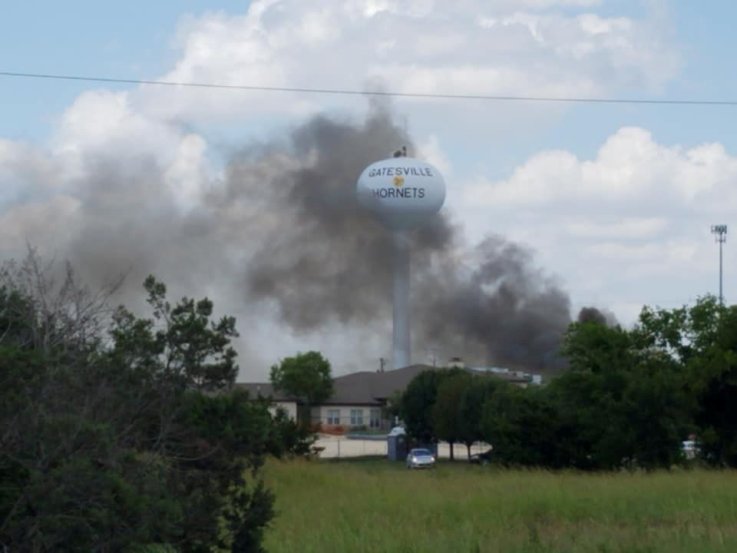 Injuries
The person killed in Tuesday's explosion was not immediately identified, though authorities said they were a construction worker at the site. All 12 others who were injured were also construction workers. The workers were at the site completing a new addition to the hospital facility.
The injured victims were transported to various nearby hospitals. The extent of the injuries remained unclear. Coryell County Emergency Management Coordinator Robert Harrell, however, said some of the injuries were burns, according to KHOU-TV.
No patients, doctors or employees at the hospital itself were injured.
Cause of Explosion
Authorities had not yet released the official cause of the explosion, which is believed to have occurred inside the boiler room. Officials did, however, say they believed it was an accident and that there was no foul play involved.
"I do understand that it was possibly a gas line, possibly some activity in that which caused quite a blast," said David Byrom, Coryell Memorial Health System CEO, according to KHOU.
Investigators with the Occupational Health and Safety Administration were looking into the explosion and reviewing damage at the scene, KWTX-TV reported. Officials from the Texas State Fire Marshal's Office were also deployed to investigate.
How To Help
Those near the Gatesville area looking to help the victims of the explosion can donate blood. The South Texas Blood and Tissue Center is asking for blood donations at the Baylor Scott & White Medical Center in Temple, Texas. In particular, medical workers asked for type O negative donors and platelet donors. Those looking to donate can call 210-731-5590.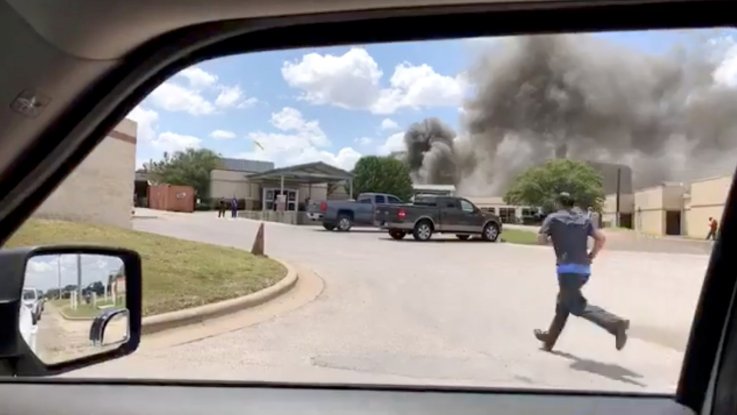 Hospital Explosion Gatesville Texas Latest: Everything We Know About Coryell Memorial Explosion | U.S.