Hospital Fire Kills At Least 37 People and Injures Dozens in South Korea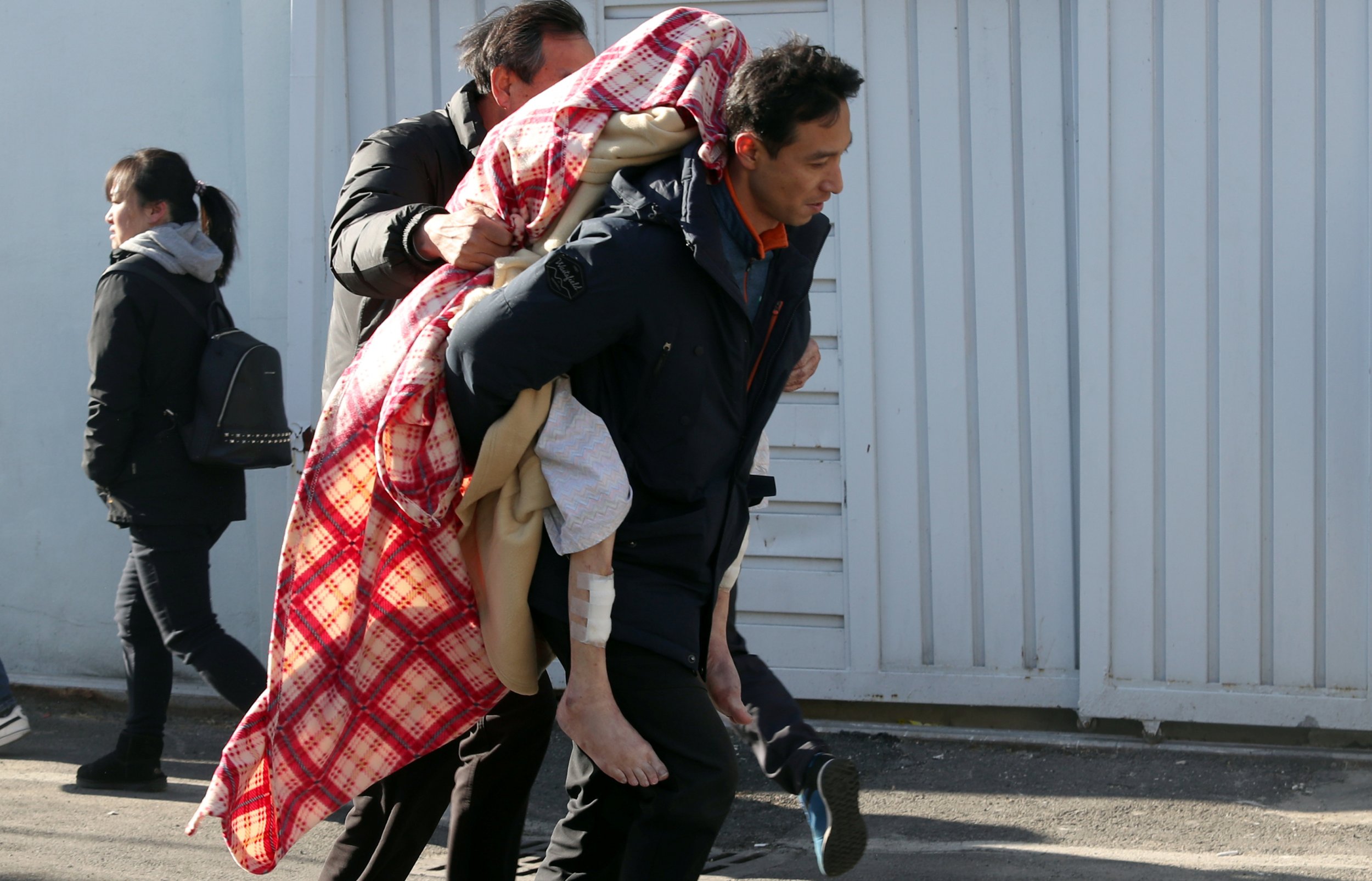 At least 37 people have been killed and more than 70 injured after a fire broke out in a South Korean hospital on Friday.
The blaze at Sejong Hospital, in Miryang, broke out around 7.20 a.m. local time (5:30 p.m. EST) in the rear end of the emergency room on the first floor, said Choi Man-woo, the head of the city's fire station, in a televised media briefing.
It took fire rescuers three hours to put out the fire that had engulfed the lower two floors of the six-story building.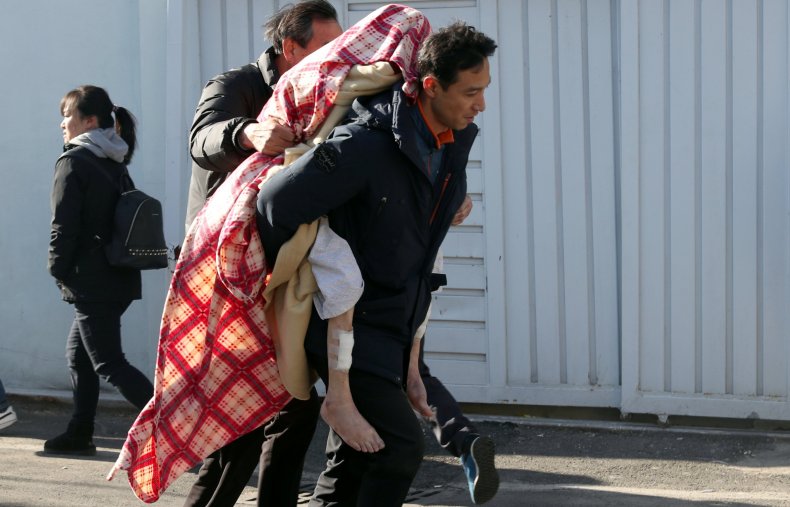 Newsweek subscription offers >
Officials said they were still investigating the cause, although they suspect a possible short circuit in the emergency room's heating and cooling system could have started the blaze.
Hospital director Song Byeong-cheol said the hospital did not have a sprinkler system—and was not large enough to require one under South Korean law. He also said the hospital participated in routine safety inspections.
At least 177 patients—most of them elderly—were at the hospital and nursing home when the fire broke out, Song said at a televised press briefing.
Song said at least one doctor, a nurse and a nurse's aide were killed on the second floor.
Newsweek subscription offers >
The presidential Blue House in Seoul initially said the hospital fire killed at least 41, but then deferred to the city's fire chief, who put the death toll at 37.
Interior Minister Kim Boo-kyum traveled to Miryang to apologize for the fire. He promised the government would do its best in helping the victims, Yonhap News Agency reported.
South Korea, Asia's fourth-largest economy and one of the world's fastest aging populations, has faced criticism in recent years over inadequate safety standards.
Last month, 29 people were killed when a fire engulfed an eight-story fitness center in the city of Jecheon, in the North Chungcheong province, reported CNN.
Twenty of the dead were discovered inside a public bath situated on the second floor of the center. The remaining nine were found on other levels of the building.
Hospital Fire Kills At Least 37 People and Injures Dozens in South Korea | World