Hospital Patients Ventilated By Hand After Power Failure From Hurricane Ida
The wrath of Hurricane Ida reaches far beyond the rooftops torn apart, the massive flooding and life-threatening winds and storm surge. It goes into the medical facilities.
The destructive Category 4 storm that's ripping apart Louisiana all day Sunday, and throughout the night, has seeped into parts of the state's medical facilities. First, there was a hospital in Galliano that had part of its roof blown away.
Now, there's a hospital in Thibodaux that not only lost power, but some an emergency generator quit working. Employees at the Thibodaux Regional Health System had to transport patients to another floor. For patients needing help breathing from ventilators, they got emergency help from nurses and doctors who used some old-school, help-them-breathe by bag.
The patients were moved from the hospital's intensive care unit (ICU) to the post-anesthesia unit one floor above them, but they had to use the stairwell for transport. That meant doctors and nurses helping move air into their patients while moving up a flight of stairs during a Category 4 hurricane.
Patients were moved after high winds from Hurricane Ida damaged one generator, according to Nola.com. Dr. Joe Kanter, who's the state's chief health officer. Kanter said all other generators in the hospital are in working condition.
Officials from Thibodaux RHS said all generators are back online now, though.
"Due to the unknown impacts that the storm may still produce we are closely monitoring the situation," the staff stated. "We continue to provide a safe environment for our patients and staff."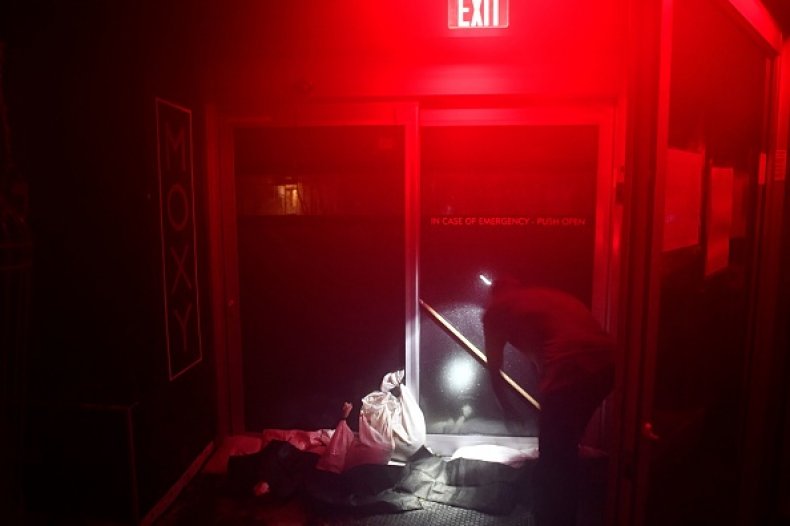 LaFourche Parish in Louisiana was hit hardest by the storm, which landed in Port Fourchon with 150 mph winds on Sunday, which was the 16th anniversary of Hurricane Katrina battering the Gulf Coast. In addition to the hospital's power outage, the entire 9-1-1 system in the parish went down during the storm.
Hurricane Ida moved inland as a Category 4 storm for almost five hours before its winds finally dropped to 125 mph, which brought it to Category 3 status.
The storm was still working its way through south Louisiana on Sunday night. The winds at 10 p.m. CT were still at 105 mph as Ida barreled her way into a path just west of New Orleans, but still strong enough to bring hard rain and hurricane-force winds into the Crescent City.
The storm made landfall just south of Thibodaux, and the winds whipped the south Louisiana town all day and drenched it with water. Louisiana declared a state of emergency before the storm made landfall. Gov. John Bel Edwards on Saturday said Hurricane Ida could be the state's worst hurricane since the 1850s.