Hospital Worker Dies of Cardiac Arrest After Groin Strike From Patient
A South Carolina hospital technician died in late May after an "aggressive" patient reportedly struck them in the groin, resulting in cardiac arrest.
Kevin Robinson, 40, worked as a mental health technician at Prisma Health Tuomey Hospital in Sumter, South Carolina. Sumter County Coroner Robert Baker Jr. confirmed that Robinson passed away on May 31, a few days after the altercation with a female patient, according to WIS News.
The 27-year-old patient, Imani Cox, was admitted to the facility on May 27 for a court-ordered mental evaluation, the report said. Later that day, according to a police report obtained by WIS, she attempted to leave the hospital and allegedly became aggressive with staff members who tried to stop her, including Robinson.
"Information gathered in the investigation indicates Cox was aggressive and began to fight with employees, striking at least two of them," the report read. "A mental health technician, Kevin Robinson, 40, of Washington Street, was struck in the groin area before he got sick and became unresponsive."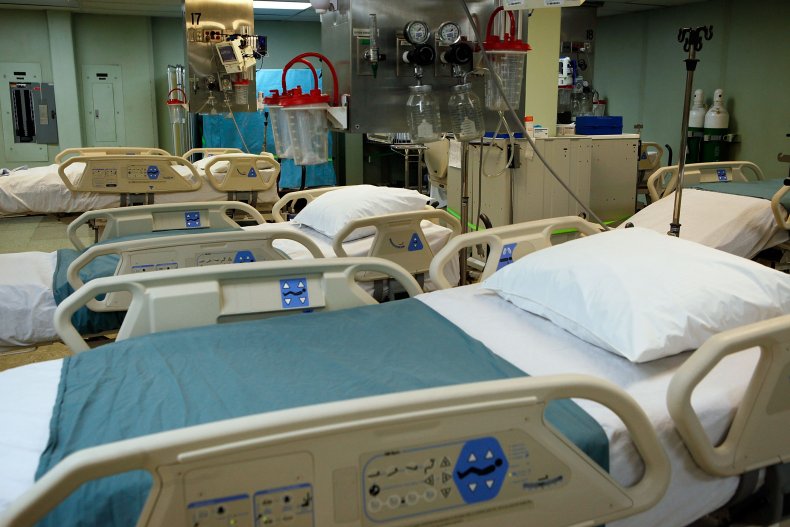 Robinson remained in the hospital's intensive care unit for four days until he died. An autopsy was carried out on Friday, but the results are still pending. Cox was transferred to a different hospital in the Columbia area where she received her court-ordered treatment.
"Following her release, Cox was charged with assault and battery-2nd degree and booked at the Sumter County Sheriff's Office Detention Center," the police report added.
As of Monday, Cox remained in custody at the detention center. She was issued a $7,500 surety bond, but had not yet posted anything.
"We are sad to be here today to acknowledge that we lost one of our team members, a Prisma Health Tuomey Hospital Emergency Department team member, following a workplace violence incident," Prisma Health said in a statement sent to WIS News. "He worked for us for 11 years and was well-loved by his team members. We extend our heartfelt condolences to our team member's loved ones and to our Tuomey Hospital family who share this loss."
Newsweek reached out to the Sumter County Sheriff's Office for comment.
Cardiac arrests typically occur when the heart's electrical system malfunctions and causes abnormal rhythm. They are typically caused by heart defects, like scarring, thickened muscle, or blood vessel abnormalities, according to Heart.org.
They can also occur after instances of blunt force trauma, though this is more common with strikes to the chest. It is unclear if there is any possible link between groin trauma and cardiac arrest.