Hossam Bahgat, Egyptian Journalist and Activist, Detained By Authorities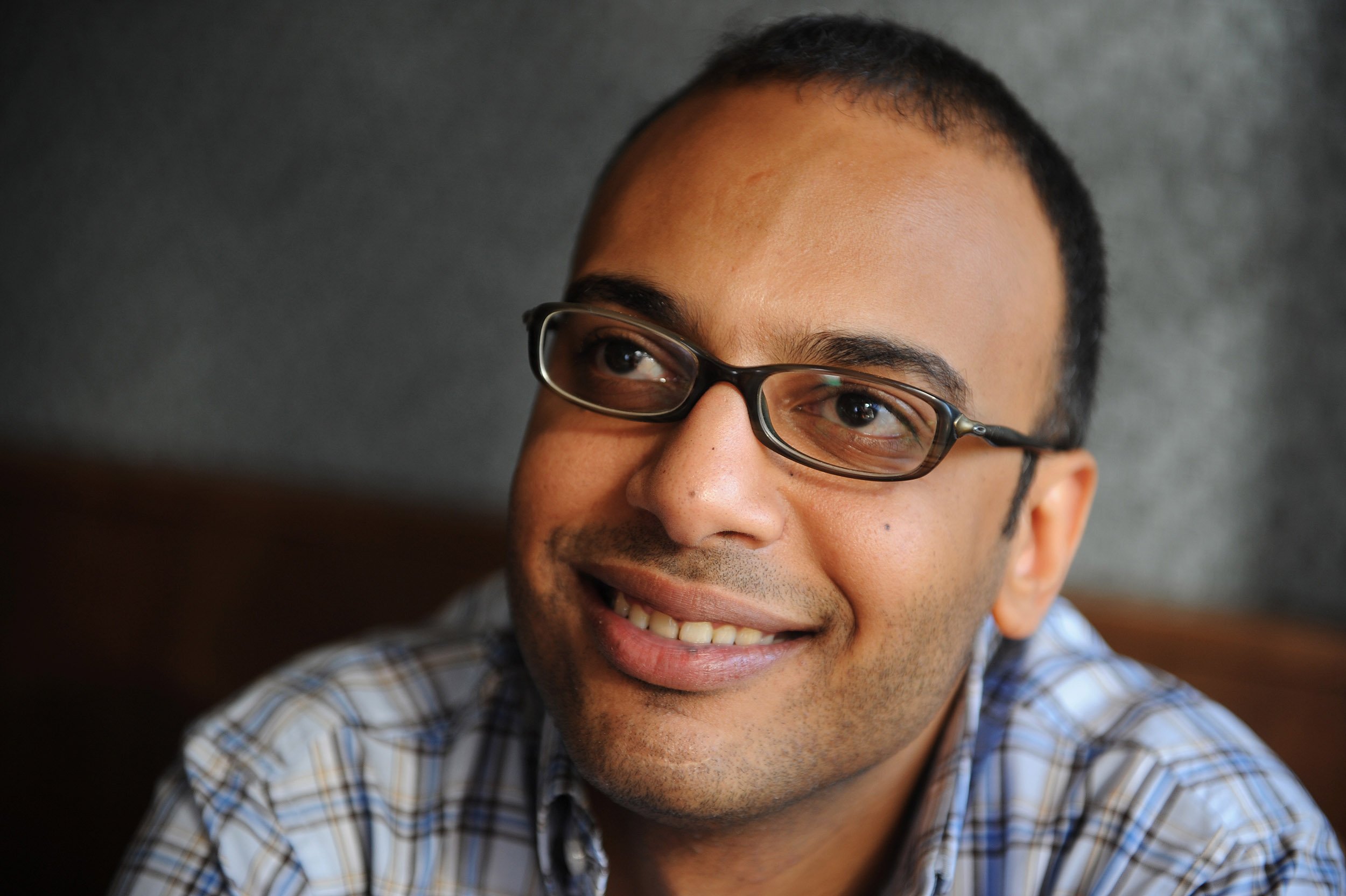 Hossam Bahgat, an Egyptian reporter and human rights activist, was detained by Egyptian authorities on Sunday over his reporting on the conviction of several members of the country's military.
Bahgat, an investigative reporter for progressive Egyptian website Mada Masr and the founder of Egyptian Initiative for Personal Rights, a prominent human rights organization, is charged with "publishing false news that harms national security," according to Mada Masr. He was held overnight in a Cairo prison after being summoned to military intelligence headquarters in the city on Sunday morning. According to Lina Attalah, editor-in-chief of Mada Masr, Bahgat's written summons didn't detail the reason for his questioning and he was not allowed to bring his lawyer or phone inside with him.
Bahgat is being held in an unknown location and military authorities have ordered him to be held for four days while they investigate the charges against him, Mada Masr reports.
Mada Masr said the charges were brought against Bahgat for an article he wrote last month about the trial of 26 Egyptian military officers and two Muslim Brotherhood members over a plan to stage a coup and take over the government. Bahgat's lawyers, who spoke to Human Rights Watch, said questioning focused on this article and Bahgat's reporting.
Under Article 102 of Egypt's penal code, anyone who "intentionally broadcasts false or tendentious news, data or rumors, or propagates subversive propaganda if this is liable to disturb the public security, spread terror among the people or harm the public interest" can be prosecuted, according to Human Rights Watch. A separate article, 188, allows the prosecution of anyone who "with ill intent publishes false news, data, or rumors, or forged or fabricated papers, or falsely attributed to others, if this is liable to disturb the general peace or provoke panic among the people or harm the public interest."
The New York–based press freedom organization Committee to Protect Journalists (CPJ) called on Egyptian authorities to release Bahgat on Monday.
"The Egyptian military has already indicated its contempt for the role of an independent media with a series of arrests of journalists. This latest detention is a clear attempt to stifle reporting," Sherif Mansour, Middle East and North Africa program coordinator at CPJ, said in a statement. "The Egyptian authorities should release Hossam Bahgat immediately. The fact that he was questioned for so long without his lawyers present only heightens the outrage."
Mada Masr tweeted links to Bahgat's work on Monday with the hashtag #JournalismIsNotACrime, including stories on Saudi Arabian funding of Egyptian media, based on documents released by WikiLeaks. Bahgat recently wrote about the Russian passenger plane that crashed in Egypt and criticized other Egyptian news outlets for their coverage and "unquestioning reliance on government narratives," said CPJ.
Bahgat, who has more than 163,000 Twitter followers, last tweeted on Saturday and linked to a story about the cause of the Russian plane crash still being unknown.
Egypt is ranked 158 out of 180 countries in Reporters Without Borders's 2015 Press Freedom Index and more than 30 journalists were arrested in 2014, the organization said.