'Hostile Environment': Woman Backed for Denying Neighbors Van for Road Trip
Members of a popular internet forum were quick to defend one woman who explained why she is unable to lend her specialized vehicle to her neighbors for a weeks-long road trip.
In a viral Reddit post published on r/AmITheA**hole, Redditor u/Low_Statistician6031 (otherwise referred to as the original poster) said she has frequently lent her wheelchair-accessible van to her neighbors but detailed their great frustration when she said they could not use the vehicle for an upcoming trip to Disney World.
Titled, "[Am I the a**hole] for not letting my neighbors borrow my car for a long trip?" the post has received more than 7,000 votes and nearly 900 comments in the last eight hours.
Beginning with the explanation that she originally purchased the van to transport her 80-year-old mother, who lives with her for six to eight months every year, the original poster said she noticed her neighbors struggling to accommodate their young, wheelchair-bound daughter and offered to help.
"I noticed that the neighbors didn't have a car suitable for transporting their daughter without taking her out of the wheelchair," she wrote. "So I offered them the use of my minivan if I wasn't using it to transport my mom."
Noting that the mutually-beneficial agreement has worked smoothly for the last 18 months, the original poster revealed that her relationship with her neighbors soured after she failed to grant the family's most recent, van-related request.
"They've asked if they can use the car to go on a road trip," she wrote. "The trip is scheduled to last just over 2 weeks [and] the main reason for the trip is to take the kids to [Disney World] for the first time."
"My problem is that my mom is supposed to arrive a couple days after they would leave," she wrote. "I asked if they could delay the trip by just a few days so I can at least get from the airport with minimal stress."
"They are adamant they leave on the dates they want to do [but] I said no, I need to be able to comfortably get my mom from the airport...and not have to worry about getting [her] in and out of the car," the original poster continued.
"[My neighbors] called me selfish and I've been ousted by the community," she added. "I tried to text [them] but my texts went undelivered so I think they blocked me."
For both wheelchair users and their loved ones, wheelchair-equipped vehicles can be the difference between smooth, safe transportation and painful transfers between chair and car.
Vantage Mobility, a leading wheelchair van manufacturer, maintains that making the switch from a traditionally-equipped vehicle to a wheelchair-accessible van can eliminate a great deal of pain and fatigue.
"When a car is the main vehicle used to transport someone in a wheelchair, pain and fatigue and be a serious problem caused by frequent seat transfers," the Vantage Mobility website reads. "What could result is joint and muscle pain and eventually arthritis and tendinitis."
"Because a wheelchair van uses a ramp for entry, there are no transfers from outside of the disability vehicle and you don't have to separately load your chair," the website continues.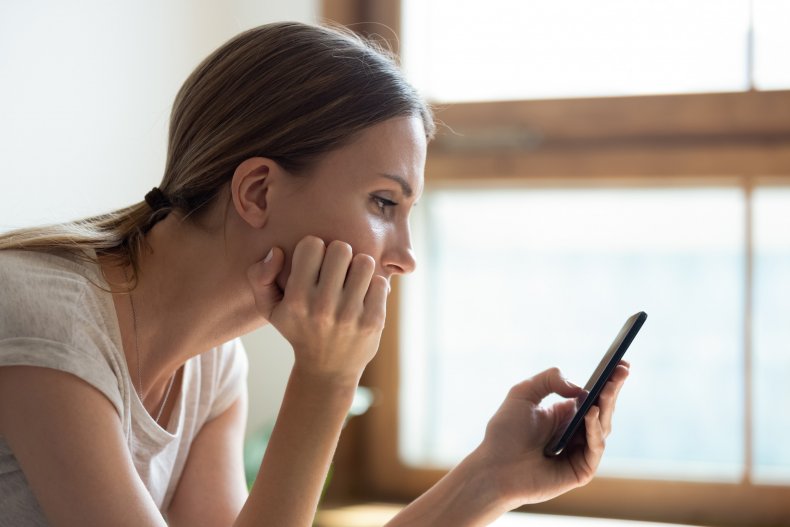 Despite the many benefits of a wheelchair van, the heavily-modified vehicles often come at a substantial cost.
While final prices vary based on included equipment and are subject to the currently-volatile used car market, wheelchair vans can range between $40,000 and $100,000, according to Consumer Affairs.
Citing both the presumed cost of the wheelchair van they purchased to transport their mother, and her willingness to help a family in need, many Redditors responding to the viral Reddit post commended the original poster for her generosity and ripped her neighbors for turning on her so quickly.
"[Not the a**hole]," Redditor u/ChapSteve711 wrote in the post's top comment, which has received more than 12,000 votes.
"It appears your 'friendly neighborhood' is actually made up of a group of false friends," they added. "You didn't ask for anything unreasonable, but they wouldn't adjust for you, even though you were extremely generous with them."
Redditor u/Ok-Succotash7483, whose comment has received more than 2,000 votes, echoed that sentiment.
"This is a whole other level of ridiculous, choosy beggar behavior," they wrote. "I'm sorry that your neighborhood has turned on you. I think you should rescind all offers to use the van period, because their behavior is abhorrent."
In a separate comment, which has received more than 4,500 votes, Redditor u/Boredpanda31 assured the original poster she was justified to deny her neighbor's request, as it would have directly conflicted with their original agreement.
"The agreement was that they could use it if you didn't need it - you need it," they wrote. "If they desperately wanted to use it, they should have checked dates with you first."
"Your agreement was that they could use it IF YOU WERE NOT USING IT FOR YOUR MOM," Redditor u/MissAnth chimed in. "You need it for your mom. So they can't use it. Very simple."
Newsweek reached out to u/Low_Statistician6031 for comment.