Ruth Bader Ginsburg Is Dead According to Fox and Friends Graphic, Hosts Quickly Apologize for 'Big Mistake'
The hosts of Fox and Friends apologized Monday after a graphic was broadcast on the show falsely claiming that Supreme Court Justice Ruth Bader Ginsburg is dead.
In the graphic that aired briefly on the show after a return from an advert break, Ginsburg is pictured next to the dates 1933-2019, before a segment on "campus culture."
Later in the show, hosts Steve Doocy and Ainsley Earhardt apologized for the graphic being broadcast.
"We need to apologize. A technical error in the control room triggered a graphic of Ruth Bader Ginsburg with a date on it," Doocy said. "We don't want to make it seem anything other than that was a mistake. That was an accident. We believe she is still at home recovering from surgery."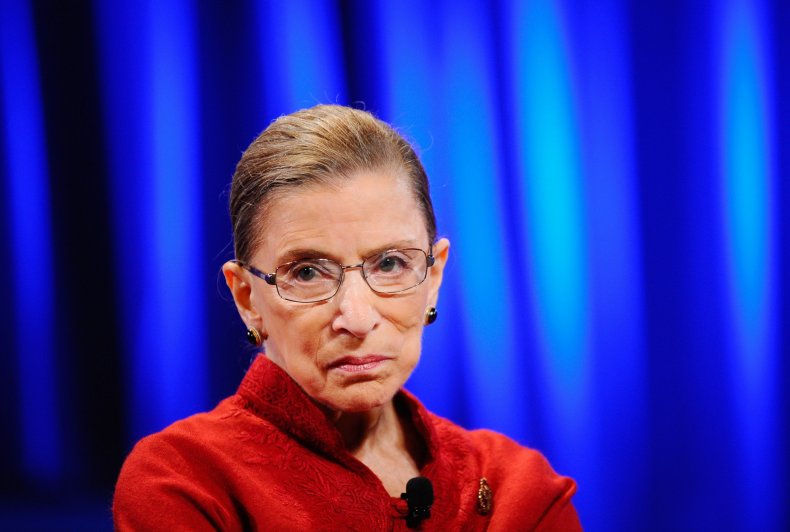 "We apologize, big mistake," co-host Ainsley Earhardt added.
A Fox News spokeswoman said, "This was a technical error that emanated from the graphics team."
Ginsburg, 85, is currently recovering after having surgery on December 21 to remove nodules on her lung. The cancerous growths had been discovered when she was being treated for a broken rib following a fall in her office.
The illness caused her to miss oral arguments for the first time since being appointed to the Supreme Court in 1993.
An iconic figure, praised for her battles for gender equality in the Supreme Court, her health has been a source of concern for supporters.
Last week, Republican Senator Lindsey Graham said that he was "hell bent" on replacing her with a conservative justice when she leaves the position.
The Supreme Court is currently divided 5-4 between conservative and liberal justices. Ginsburg's replacement by a conservative would give conservatives more authority in the court than they have had in generations.
Ginsburg's life was explored in two recent movies, documentary RBG and drama On the Basis of Sex.