National Hot Dog Day 2018 Deals: 7-Eleven, Dog Haus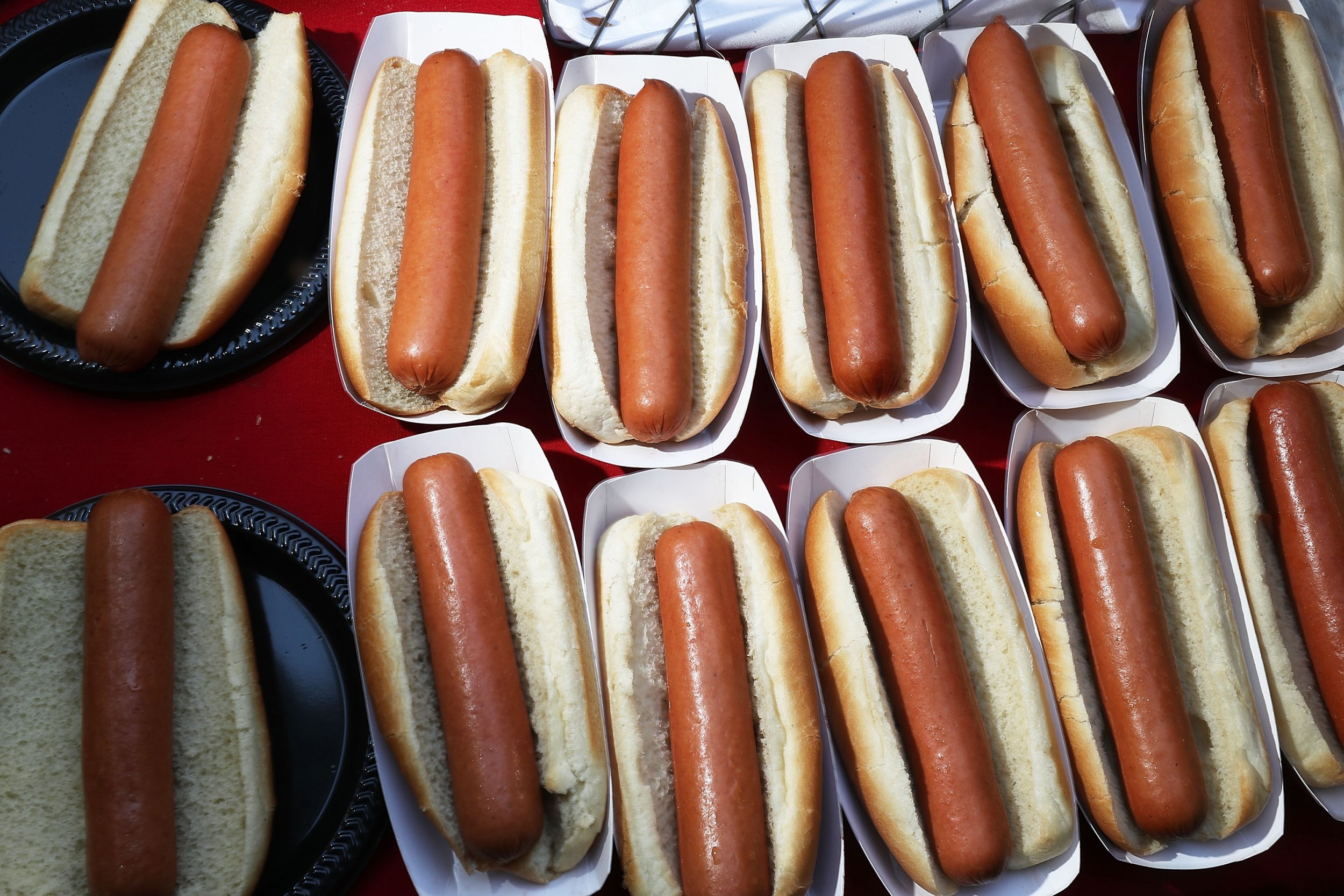 July Fourth and the annual Nathan's Hot Dog Eating Contest might be over, but that doesn't mean hot dog season is done. July is actually hot dog month, and National Hot Dog Day is celebrated on July 18.
Americans eat roughly 150 million hot dogs on Independence Day and 7 billion hot dogs between Memorial Day and Labor Day, according to the National Hot Dog and Sausage Council.
The history of the hot dog varies depending on whom you ask. There's some disagreement over whether they originated in Frankfurt, Germany, or Vienna, Austria, according to the NHDSC. Hot dogs could be up to 500 years old and were most likely created as a variation of sausages across Europe.
The first hot dog stand in Coney Island, New York, was opened in 1871. The food was a ballpark staple by the 1890s, according to the NHDSC.
The hot dog bun and the name "hot dog" came a few years later. The bun wasn't introduced in the U.S. until 1904. The story of the name "hot dog" is contested by food historians, too. Some say it appeared in articles about the food in the 1890s while others say it appeared in an article from 1901 when the journalist was unsure how to spell "dachshund."
This year, several brands are celebrating the holiday with deals on hot dogs.
Five deals on hot dogs
7-Eleven Big Bite hot dogs from 7-Eleven will be just $1 on Wednesday and customers can use any of the condiments available at the store.
Philly Pretzel Factory The chain is offering $1 pretzel dogs to everyone Wednesday and a card for a $1 pretzel dog each day in August to the first 100 customers at each location.
Harris Teeter The grocery store Harris Teeter is offering packs of hot dogs for $1.99 and packs of buns for just 99 cents on National Hot Dog Day. But hot dog enthusiasts can't buy out the store—the deal is limited to two per customer.
Sonic At Sonic, every day is National Hot Dog Day because there are 99-cent corn dogs during "happy hour," which is from 2 to 4 p.m. daily.
Dog Haus Customers at Dog Haus can get a free Haus Dog when they download the restaurant chain's app. The deal is only for people who eat in the restaurant and at participating locations.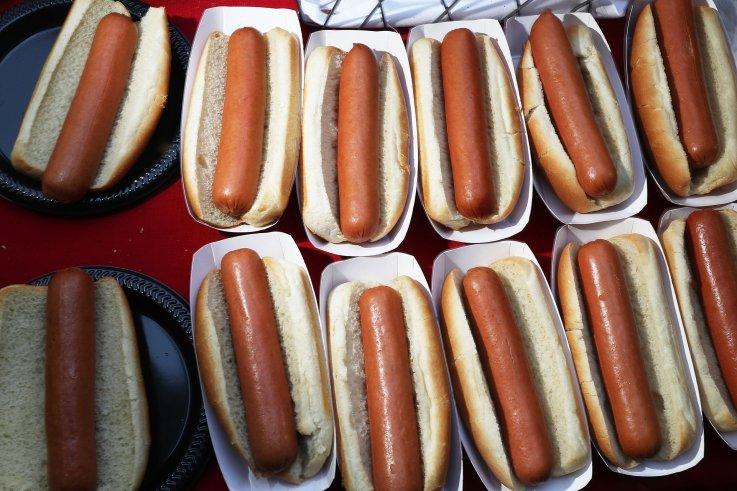 National Hot Dog Day 2018 Deals: 7-Eleven, Dog Haus | U.S.