Hot Dogs on the Floor at Trump's Mar-a-Lago Add to Multiple Food and Maintenance Violations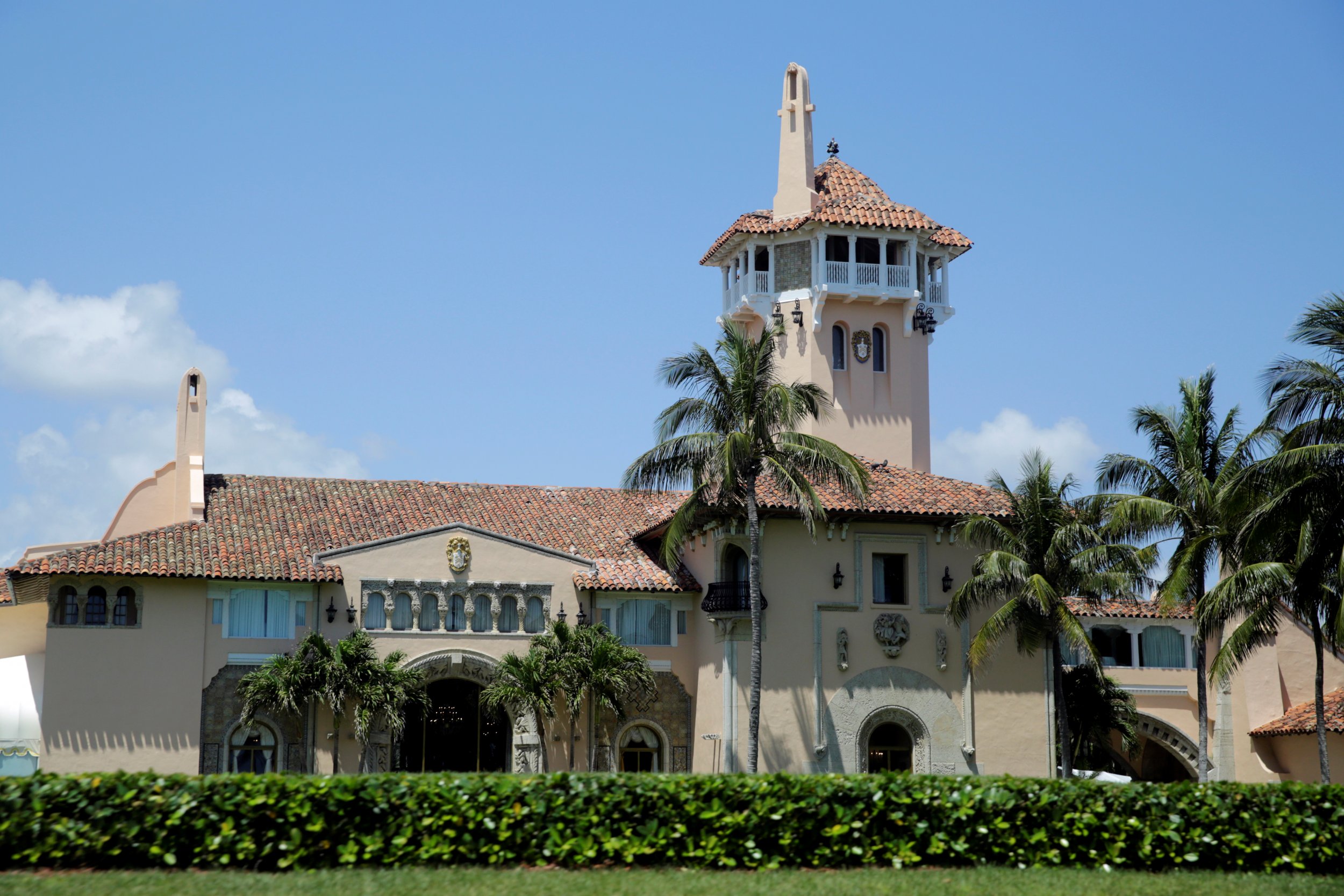 Hot dogs stored on the walk-in freezer floor and missing concrete from a staircase that could cause someone to fall were just two of more than 15 health and maintenance violations President Donald Trump's Florida golf club was dinged for during an inspection last November.
Records from an inspection before Thanksgiving on November 8, reported by the Mail Online, showed maintenance at the resort's B&B lacking, with two high priority violations including missing smoke detectors for the hearing impaired and exposed steel rebar in a staircase that wasn't covered by concrete.
Looking inside the club's two main kitchens, inspectors found 15, mostly basic, violations of the state's restaurant standards. Staff, they wrote in their report, weren't tracking the expiry dates on some food and inspectors pulled expired curry sauce from the freezer.
Milk was also stored at eight degrees Fahrenheit above the proper temperature and hot dogs were stored on the walk-in freezer floor rather than on a shelf.
The club and its restaurants—which have membership fees that run to $200,000 annually—have hosted world leaders such as China's President Xi Jinping and Prime Minister of Japan Shinzo Abe, as well as multiple government officials and politicians, while Trump has been president.
Read more: Food safety violations found at Trump's Mar-a-Lago resort
The food violations were mostly corrected on-site under the supervision of the inspectors and the maintenance violations were fixed by the time inspectors returned on November 17 for a re-examination.
The violations come nearly a year after Mar-a-Lago was cited for 13 food violations that were listed as "high" or "intermediate" priority.
Those violations included leaving out raw fish that had "not undergone proper parasite destruction" and keeping shrimp, octopus, duck, beef, and hotdogs in coolers that were warmer than food safety limits allow.