What Is 'Hot Girl Summer?' Inside The Season's Biggest Meme, Celebrity Endorsements and Unapologetic Spirit
Hot Girl Summer is here! Although many social media users seem to be confused by the new phrase being used by all genders. The saying has quickly become meme-like, though instead of using the term as a joke, it's being used as a term of endearment by its creator, celebrities and social media users alike.
The Hot Girl Summer phrase was coined by Megan Thee Stallion, a rapper who wants to see everyone have a good, confident time in Summer 2019. She explained she started the term as a form of celebration in an interview with The Root. "It's just basically about women (and men) being unapologetically them, just having a good-ass time, hyping up your friends, doing you, not giving a damn about what nobody gotta say about it," she explained.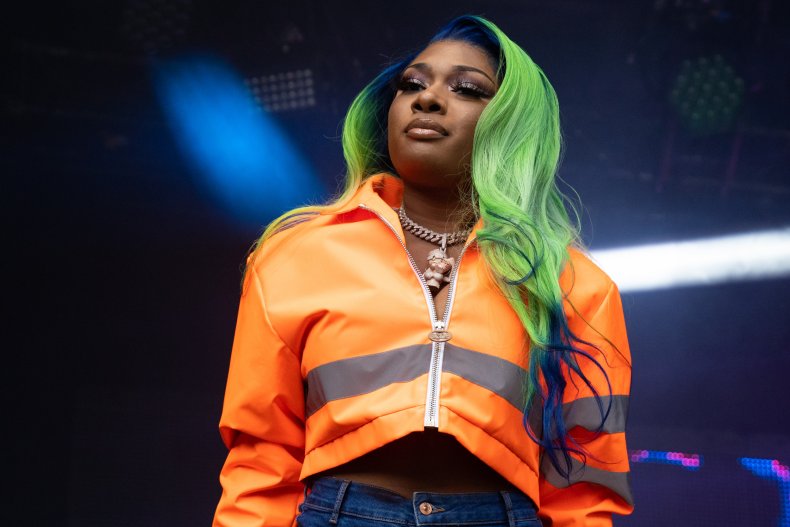 Since the term first surfaced, it's been taken by fans and celebrities as a way to embrace their individuality without pause. The phrase is now a staple on images, mainly of women, living their best lives with positivity and confidence. Search the term "Hot Girl Summer" on Twitter and you'll come across hundreds of selfies, moments of joy and more that, to individuals, categorize Summer 2019 as one of self-endearment.
Megan Thee Stallion also noted the phrase is an individualistic saying, and can mean different things depending on who is using it. "Being a Hot Girl is about being unapologetically YOU, having fun, being confident, living YOUR truth, being the life of the party etc," she shared on Twitter.
A handful of celebrities have joined in on the fun. Miley Cyrus shared a video of herself dancing, and famously twerking, to one of Megan Thee Stallion's songs on Thursday. On the Instagram story video, she captioned that she, too, was having a Hot Girl Summer.
Jada Pinkett Smith also celebrated the term in her own Twitter post. She posted a photo of herself lounging on a yacht in a bikini, and captioned it "I'll take that joyful hot girl summer thank you."
Megan Thee Stallion celebrated both posts by sharing them on her Twitter account.