'Hot Mess' Snooki's Message to Dr. Oz: 'You'll Be Back Home in Jersey Soon'
Nicole "Snooki" Polizzi is mocking Dr. Mehmet Oz for moving from New Jersey to Pennsylvania to run for Senate, with the reality TV personality telling him not to worry because "you'll be back home in Jersey soon."
Democratic Senate candidate John Fetterman on Thursday posted a video to Twitter of Polizzi, best known for starring on the MTV reality show Jersey Shore, delivering her backhanded message to Oz. Throughout the closely watched Senate race, Fetterman has sought to make an issue of Oz's recent residence change. Now, he's enlisted a pop culture figure synonymous with Oz's former home state.
In her message to "Mehmet," Polizzi introduces herself as "a hot mess on a reality show basically," a reference to the sometimes alcohol-fueled antics that made her a household name.
"I heard that you moved from New Jersey to Pennsylvania to look for a new job," Polizzi continues. "And, personally, I don't know why anyone would want to leave Jersey—because it's, like, the best place ever, and we're all hot messes—but I want to say best of luck to you."
She told Oz that even though he's moved to a new place, "Jersey will not forget you," adding, "don't worry, because you'll be back home in Jersey soon—this is only temporary. So good luck. You got this, and Jersey loves you."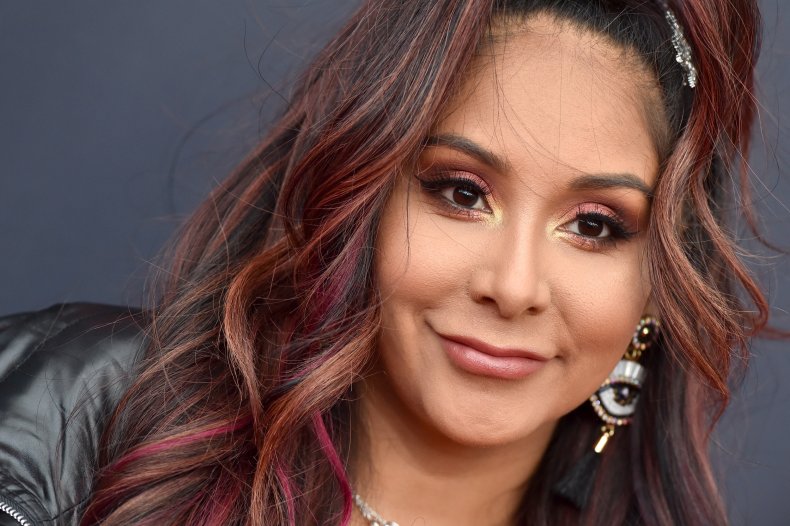 A celebrity physician and host of a long-running daytime talk show, Oz announced last year he was running for Pennsylvania's open Senate seat despite having lived in New Jersey for the past two decades. Oz last year began voting by absentee ballot in Pennsylvania elections, registering at his in-laws' address in suburban Philadelphia.
Fetterman, currently Pennsylvania's lieutenant governor, has lobbed withering attacks at Oz, saying his opponent's celebrity, wealth and recent residence change means he's out of touch with the state's voters.
Fetterman blasted Oz last week for using his New Jersey mansion to record a campaign video.
Oz's campaign has previously stressed his ties to Pennsylvania, pointing out that he attended school and met and married his wife in the state.
This isn't the first time Jersey Shore, which became a cultural touchstone as it followed the drama of eight housemates living in Seaside Heights, has been roped into politics.
Republican congressional candidate David Richter in 2020 released an ad attacking his primary opponent, Kate Gibbs, as "an embarrassment" against a back drop of footage from Jersey Shore.
Polizzi had previously said she voted for 2008 GOP presidential nominee John McCain because he said wouldn't tax tanning.
Newsweek reached out to Oz's campaign for comment.