Hot Springs, Arkansas Is Switching Over to 100 Percent Solar Energy, Joining Only 6 Other Cities in the U.S.
The city of Hot Springs, Arkansas has announced plans to switch to 100 percent solar energy. According to KATV, City Manager Bill Burrough says the switch to a renewable energy source will save the city an estimated $30 million over the next three decades.
"We're always looking for initiatives to become greener, to take care of our environment, and look at opportunities to lower costs," Burrough said.
Bill Halter, CEO of Scenic Hill Solar, says Hot Springs is the largest Arkansas city to rely completely on solar energy. Halter's company will be building solar power plants on 80 acres of land in the city, including some property owned by the city. Hot Springs will then purchase the power created by the solar cells.
Hot Springs joins an elite group of only six U.S. cities that are completely powered by renewable energy.
In a statement found on the Sierra Club website, Aspen, Colorado, Burlington, Vermont, Georgetown, Texas, Greenburg, Kansas, Kodiak Island, Alaska and Rock Port, Missouri are named as being totally reliant on renewable energy sources for the power.
Over 120 American cities, including major metropolitan areas such as Cincinnati, San Diego, and Kansas City have committed to converting to 100 percent clean energy within the next 40 years.
In a statement, Cincinnati mayor John Cranley said, "It has become clear that cities will lead the global effort to fight climate change, and Cincinnati is on the front lines. I am encouraged by the changes we are making, but we have a lot of work left to do."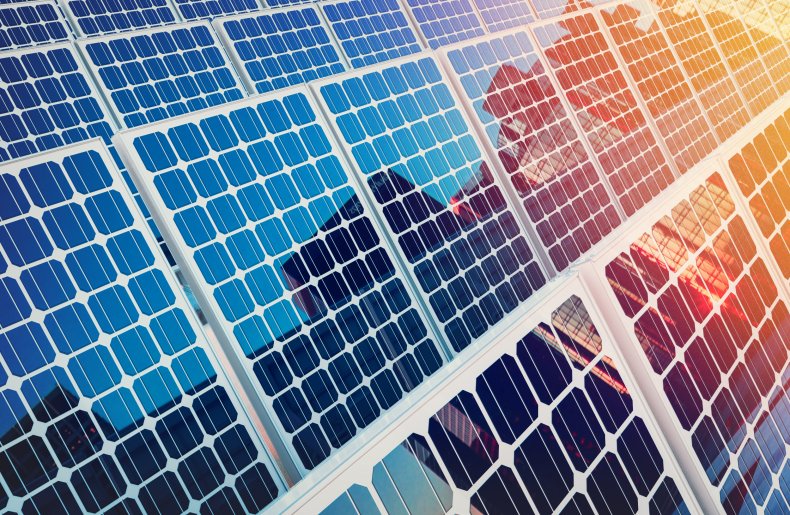 Still, the U.S. lags behind Europe in the conversion to renewable energy sources. In 2017, 17.5 percent of energy consumption in the EU was derived from sources besides fossil fuels.
According to a factsheet from the Center for Sustainable Systems at the University of Michigan, 80 percent of the energy consumed in the U.S. comes from fossil fuels. Petroleum accounts for 37 percent of that, while natural gas makes up 29 percent.
This statistic is supplemented by nuclear power providing 8.6 percent of the nation's energy. That leaves only 11 percent of energy generated from renewable sources.
The fastest growing source of energy is wind. However, wind farms and turbines only produce 2.4 percent of the energy used in the United States.
In August, President Donald Trump spoke out against wind energy, saying that your television will go off when the wind stops blowing. He has also said in the past that windmills "kill all the birds" and that the noise windmills make causes cancer. There is no evidence to support these statements.
The solar plants in Hot Springs should be fully built within a year.