Hotel Bookings In Paris Are Down By 40 Percent For NYE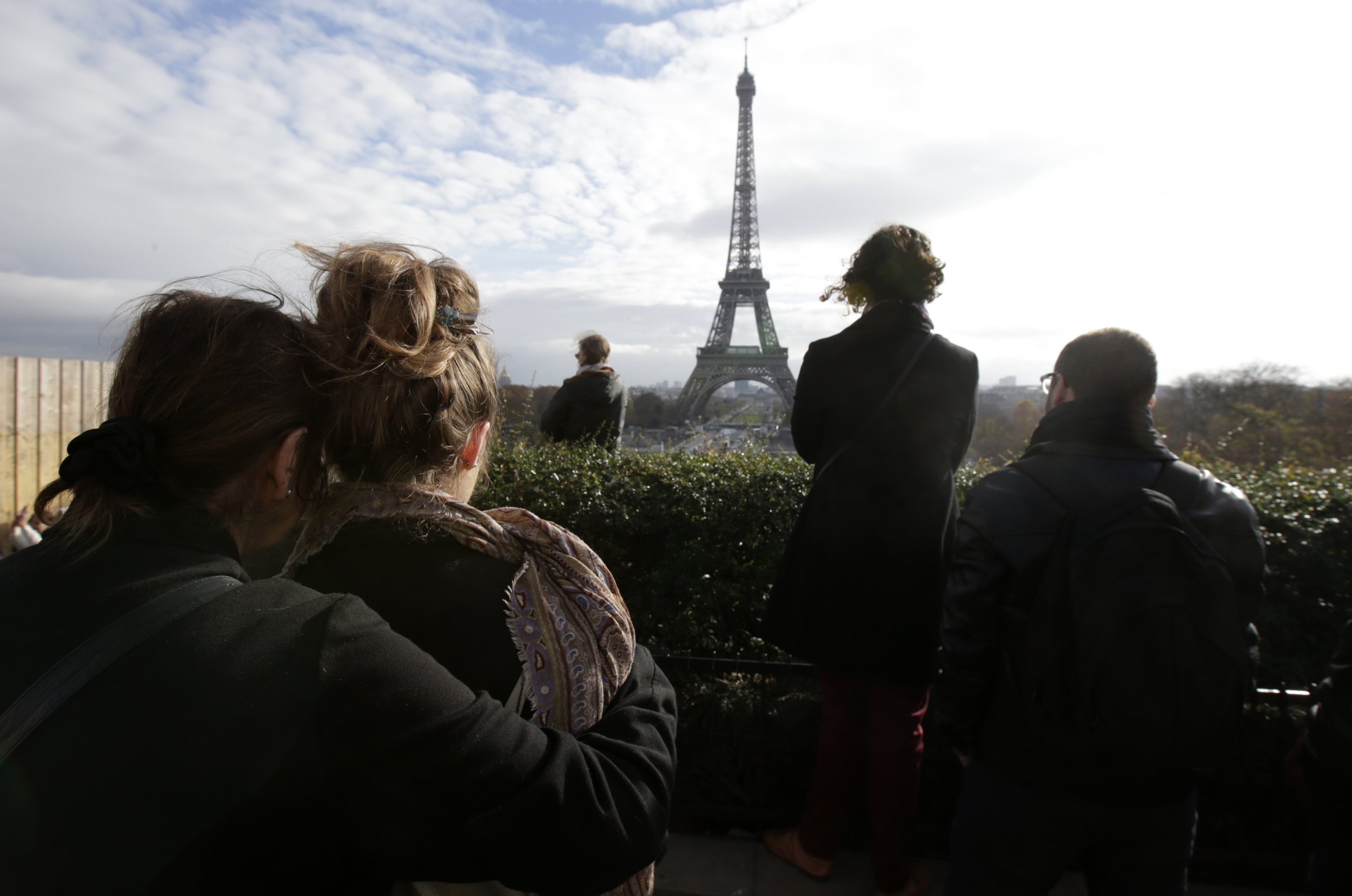 Hotel reservations in Paris over the New Year have dropped by up to 40 percent compared to previous years due to "fear" following the November attacks, the head of hotelier union Union des Métiers et des Industries de l'Hôtellerie (UMIH) told French radio RFI on Thursday.
Gunmen with suicide vests hit Paris cafes and landmarks on November 13, killing 130. The islamist group Islamic State (ISIS) claimed responsibility for the attacks and the French government has since increased security around the city, declaring a state of emergency until February. The attacks were expected to hit the tourism industry immediately after the attacks, with airline Air France projected to lose $54 million in cancelled trips. But now, over a month later, the tourists are still staying away.
"Reservations are down 30 to 40% this year on previous years," said Evelyne Maes, head of UMIH for the Ile-de-France region, which includes Paris. "Normally, our establishments are full at the end of the year." Paris suffered a steep fall in hotel bookings in the wake of the attacks: In November hotels lost over half their business compared with last year, while cafes and bars reported losses of clientele of over 40 percent according to the Financial Times.
MasterCard estimates that in 2014, Paris welcomed some 16 million people, who spent over $17 billion in the city. While there are no exact figures on the losses sustained by the French tourism industry since the attacks, in December the Bank of France cut its growth forecast to 0.3 percent, blaming the attacks.
The attacks, Maes said, have frightened potential visitors and "dashed their spirits."
"People have perhaps hesitated when it comes to visiting Paris," she added. Maes also said that many hotels had seen last-minute cancellations. And it's not just hotels. The drop in demand is also impacting occupancy rates in furnished accommodation, such as those available through Airbnb.
Hotels saw a similar drop in reservations after the attacks in January, when three gunmen killed 17 people, most of them in the offices of satirical magazine Charlie Hebdo . But Maes feels recovery will be faster this time. "Reservations for January... are almost normal," she said.
With security worries still fresh, Paris has opted for a subdued, fireworks-free New Year's Eve. The city is putting 11,000 police officers are on duty on Thursday, compared to 9,000 last year, with national daily Le Figaro reporting on Wednesday that many officers had been asked to cancel their leave for the holiday.